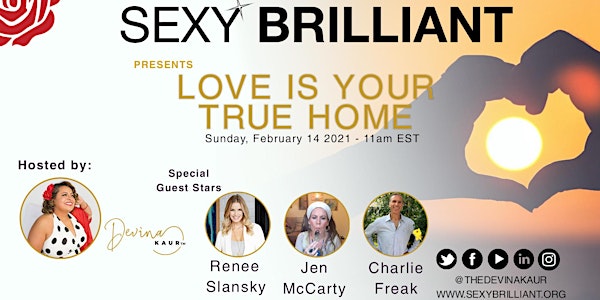 LOVE IS YOUR TRUE HOME
SEXY BRILLIANT non profit presents - LOVE IS YOUR TRUE HOME a virtual date filled with wisdom & empowerment.
About this event
You might be going through a heartbreak or maybe you haven't found the right person yet. Or simply separated from your soul mate. Whatever the case may be, the month of "LOVE" is here and we at our non profit foundation SEXY BRILLIANT know this can be a lonely period for some of us especially having to cope with a pandemic. Celebrating Valentine's day alone can feel like a daunting task and it is easy to let the media make you feel as though you are missing out on something if you don't have 'someone special' to celebrate the holiday with. It is time to start promoting the idea of self-love and enjoy more spontaneous self-dating.
- Devina Kaur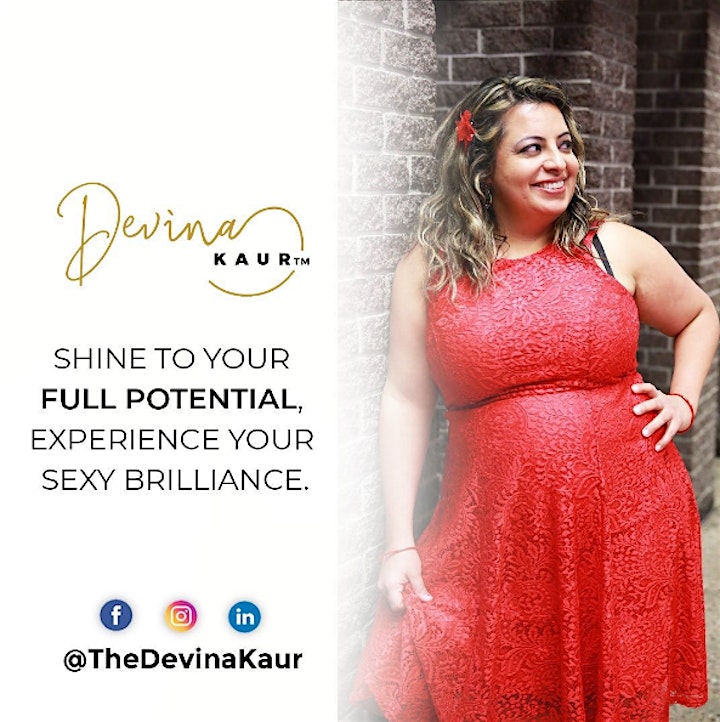 My name is Devina Kaur and I am the founder of The Sexy Brilliant Global Revolution not for profit organisation and the Author of:
TOO FAT TOO LOUD TOO AMBITIOUS.
​It has been my mission to dispelled toxic shame and help people to embrace their own spiritual power and Sexy Brilliance.
I have struggles with self-acceptance and addiction and I am here to tell you that it can be different. More people than you may realize feel a deep sense of shame, sadness, anxiety and long to be FREE. Trust me when I say, I know what it is like to be surrounded by judgement and condemnation for the things that are a natural part of me. I know I am not alone because when I finally had the courage to speak my truth I was amazed at how many people were suffering in silence and approached me to tell me how they too have felt the same as me.
I founded www.SexyBrilliant.org and created the trademarked K.A.U.R. process along with a series of courses based on these principals to help people like all of us!
All the events, seminars, courses, blogs and books follow the trademarked K.A.U.R. process K- Know, A-Accept, U-Unlearn, R-Release and how it applies to all areas of your life, whether that is in getting over love, embracing being single, growing in business or overcoming an addiction.
Much love and looking forward to meeting you at this virtual event -
LOVE IS YOUR TRUE HOME, register now - Link - https://sexybrilliant.eventbrite.ca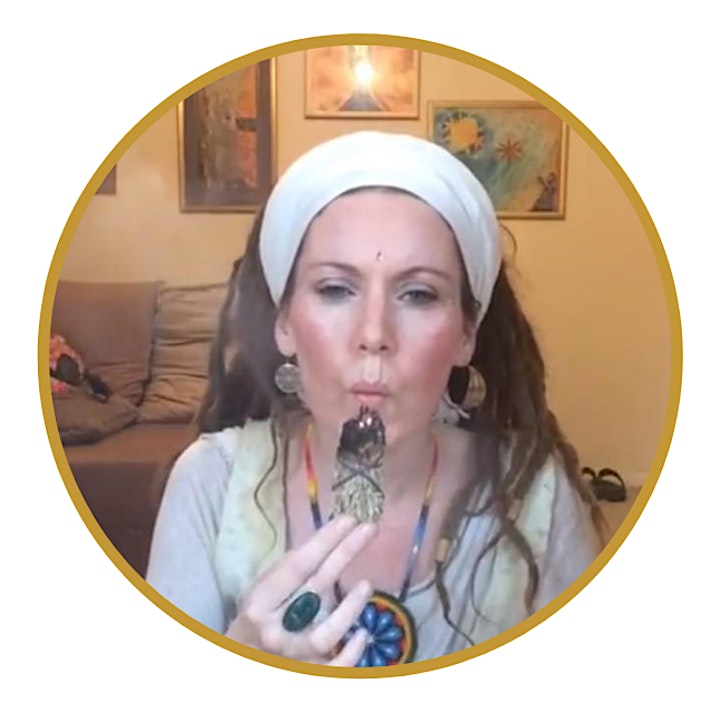 Jen McCarty (UK)
Jen McCarty is a leading luminary in the ascension and twin flame community. She teachers and guides pioneering and leading change-makers in the spiritual community. Jen experienced a life changing kundalini awakening aged 21 in the Himalayas in northern India chanting the mantra Om Namah Shivaya from that moment she passed over the threshold from 3D consciousness to stabilizing into 5th dimensional consciousness. She is now in her 40's and has devoted her whole adult life to the spiritual awakening path, mastering many many disciplines along the way…..
She specialists in working with the law of attraction or law of atonement as she calls it, demystifying Ascension and answering the question what is it and how does one ascend, Twin flame reunion and the removal of the roadblocks that stand in the way of that, and she is an awakened spiritual teacher, deeply and highly skilled at facilitating a space for all those who she comes into contact with her, to awaken fully spiritually. she explains this using the analogy of a candle…."when a candle is lit it is very very easy to light other candles."
Please find Jen and her work on her website - https://www.matahariji.com/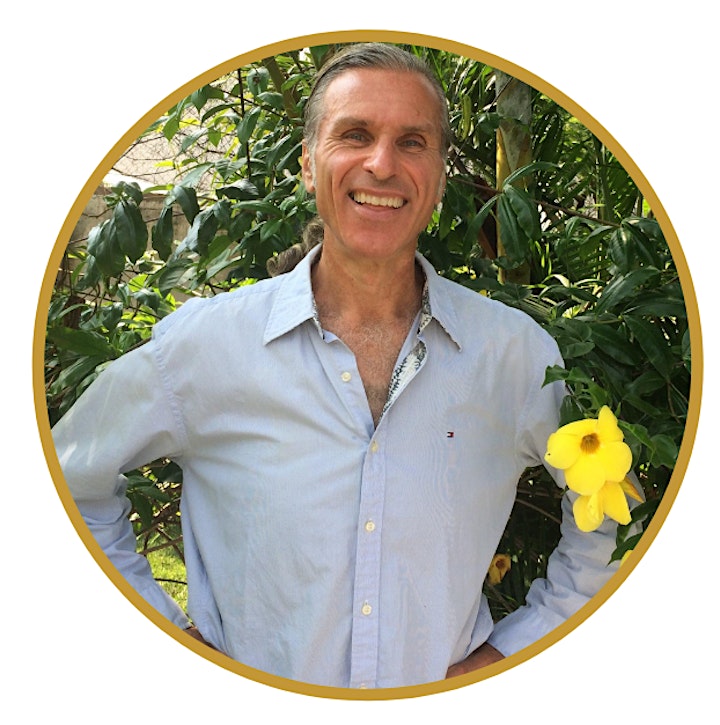 Charlie Freak (Mexico)
Spiritual teachers, author, animal rescuer, podcastor, author Charlie Freak and his partner Colleen Marie will be teaching us about sacred love. Charlie and Colleen are hosts and producers of the Freaksense Tv as well as the author of books: DECODING THE HIEROGLYPHICS OF THE ENGLISH ALPHABET FROM A TO Z,
The Journey of the Chrism Oil That Lights Your Lamp, 150 Most Important Albums in Music History. https://rumble.com/c/CharlieFreak
They gave up their comfortable life in Canada to run an animal rescue and rehabilitation center in Mexico called The Shire Sanctuary, which is strictly run on donations. Please make all your donations to PayPal.me/TheShire777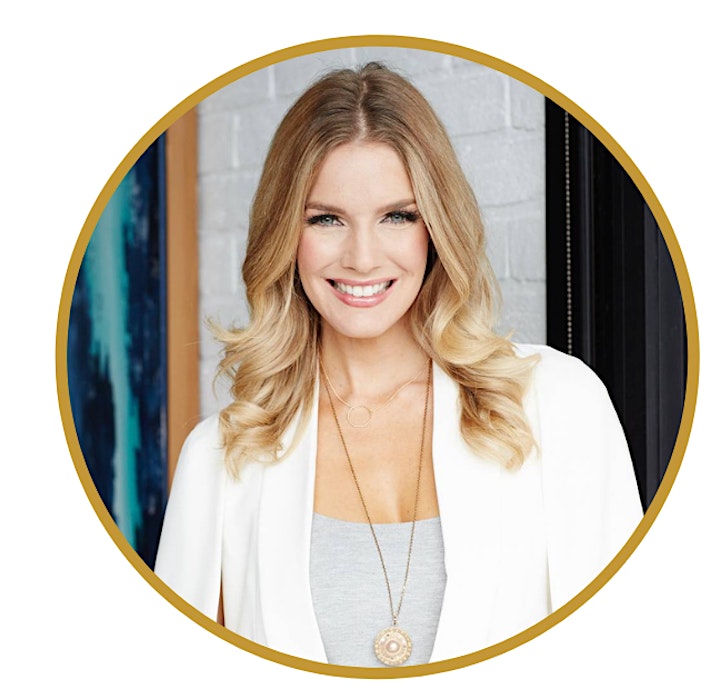 Renee Slansky (Australia/France)
Renee Slansky is an Australian TV presenter , writer and motivational speaker , and who's love for romance and heart for women has compelled her to start The Dating Directory . From a young age she started leading and counselling women and was often called on by strangers and friends for relationship advice. She now writes for some of the largest online dating sites and magazines in the world including The Huffington Post, The Good Men Project, Your Tango , Plenty Of Fish , eHarmony and more. She can be heard on the radio or seen on TV regularly, sharing her tips and teachings. Her writings offer a witty and relative outlook with practical advice on life and romance in the 21st century.
Please find her work on www.TheDatingDirectory.com https://www.reneeslansky.com/
During the event, we will take pictures and video footage that can be used for advertising or archival purposes. It is possible that we can recognize you in one of these photos or this video. By participating in this event, you agree to be photographed and filmed and authorise the organizers to use printed, digital, video or electronic images for advertising or archiving purposes including in the newsletter, social networks or other web publication. Please notify us if you prefer not to have your image published, no stress, no obligation.
The panel discussion will be recorded, by turning your camera and microphone on, you are agreeing to be filmed and have your image used in the clause mentioned above.
By participating in this event you agree to be part of our newsletter - you can opt-out at any time
Refund Policy
No Refunds - Unless otherwise specified, please contact organizers for more info - web@devinakaur.com , see Eventbrite Refund Policy.