When you need to get direction from A to B; you type the exact address of A and B in a Google Map. In life, A is your Life-Today and B is yo
About this event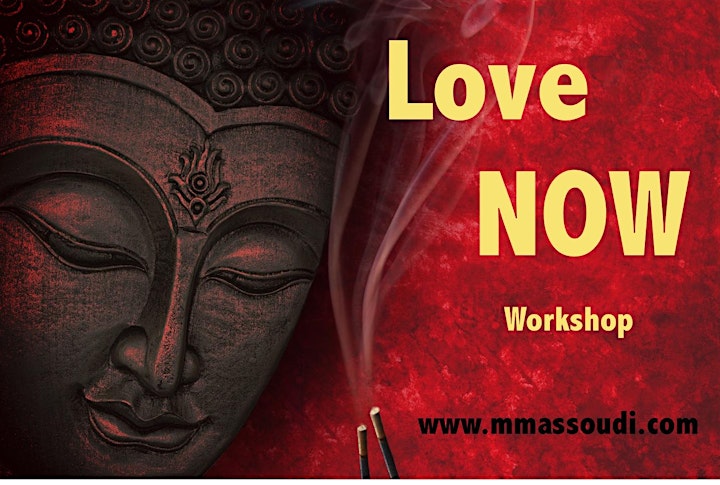 When you need to get direction from A to B; you type the exact address of A and B in a Google Map. In life, A is your Life-Today and B is your Dreams.
If the direction from your Life-Today is not pointing you towards your Dreams then you may feel discontent, uninspired, and lost.
And the only reason you're not on the right path heading towards your Dreams is that your Life-Today is not aligned with your essence.
Ego mind separates us from our essence!
Love is opposite of Ego!!
★ I have learnt that we do NOT need to sit on meditation cushion every day for 30 minutes or more to tame our ego mind.
★ I have learnt that we do NOT need to read every self-help books about what is our Ego mind.
But what I have learnt is that I constantly must adjust the address of my A, Life-Today, to NOW! Because when I don't, I find myself anywhere but in the NOW.
Join me at Love NOW workshop to learn practical tools and techniques to allow Universal Energy to guide your essence to your Dreams.
Mehrnaz Massoudi, B.Sc., Certified EFT Practitioiner
Mehrnaz Massoudi obtained her Bachelor of Science degree from University of Guelph. She worked as a molecular biologist at Mount Sinai Hospital (Toronto) and the University of British Columbia (Vancouver). Mehrnaz integrates her science background with her knowledge of meditation, and Emotional Freedom Technique or Tapping helping clients to manifest their heart felt desires for a life of inner peace, and love.