In this powerful mindset-shifting workshop, we are getting real, raw and honest with how we are currently treating ourselves and...
About this Event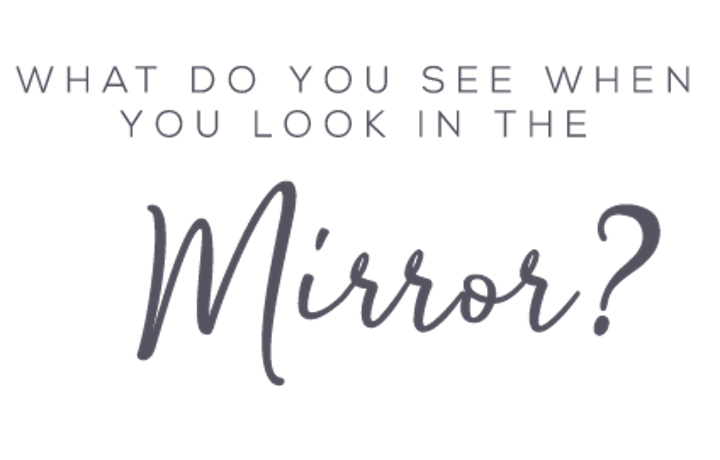 Is the woman staring back at you fulfilled?
Does she love herself unconditionally?
Is she energized and nourished?
Is she happy?
Well it's time she was... and she can be!
You are in the right place if:
You are struggling with nourishing your body properly, frequent to yo-yo dieting and late-night binges
When you look in the mirror, you don't see the radiant, beautiful and amazing woman that you are
You can't shake the feeling of unhappiness in your life
You lack energy and vitality, and find yourself dragging through your day
You are currently self-sabotaging, negative self-talking, or body-shaming yourself
You are frequently dealing with stress, depression, anxiety, or challenges in any area of your life such as relationships, career, finances, health, etc.
You are using poor coping mechanisms to deal with said stress, depression, anxiety or challenges in any area of your life
You are ready to finally embrace the strong and fierce woman that you are (or want to be!)
WELCOME BABE, so glad you're here.
Over the course of this two day wellness retreat, we will be identifying the challenges we are currently facing in all areas of our lives, and learning how to reduce and/or eliminate them. Day one is focused on the internal work, where as day two builds off of that and is about applying the work in a hands-on way.
In this powerful mindset-shifting workshop, we are getting real, raw and honest with how we are currently treating ourselves and disconnecting from those negative thoughts, patterns, and actions that are no longer serving us.
We will be participating in contrast activities and heartfelt discussions on a multitude of topics designed specifically to help us discover our potential, embrace our beautiful minds + bodies + souls, and create limitless opportunities for growth.
Whether you are just starting out on this journey of wellness and discovery, or whether you are an avid mindfulness-encourager, there is something for everyone at this event.
DAY ONE:
Saturday, October 3rd, 2020
9 am - 3 pm
Throughout this day, we will be embracing the following topics/activities:
Recognizing the trauma we've experienced in our own lives and how it has impacted us by creating a life-trauma timeline
Understanding our triggers and discovering how to stop them in their tracks
Discovering contrast and shifting tools, and implementing those powerful messages/activities into our daily lives (PLUS: what this looks like in action)
A gentle group stretch & sculpt to release tension, embrace self-love, quiet the mind, and allow us the opportunity to connect deeply with ourselves
Exploring our own spirituality and all that it encompasses, including meditation, mindfulness, journaling, and more (PLUS: How these small, simple steps can completely transform your mindset and drastically improve the results of your goals/dreams/wishes/desires)
A unique and extremely empowering group/individualized mirror-activity that helps us to understand how detrimental negative self-talk can be, and how easily we can change our outlook (PLUS: How to completely eliminate our horrific self-thoughts and find true inner peace)
A savory, comforting and healthy protein-packed lunch, that's meant to fill our bellies and provide us with high-quality nutrients (all vegan and gluten-free!)
Discovering what areas of our lives are currently out of balance, and creating realistic steps to bring those areas back to a healthy balance (includes goal setting).
Cost of registration is $129.99 per person for attending day one. Registration includes handouts, activity materials, snacks, lunch and beverages.
DAY TWO:
Sunday, October 4th, 2020
9 am - 3 pm
Throughout this day, we will be embracing the following topics/activities:
Top nutrition tips everyone should know and follow, plus a fun and shocking experiment of different ways to wash your produce and the results
Why diets don't work, how we are all built uniquely different, and how to figure out what works for your own individual body
Using our hands (and hearts) in the kitchen with a plant-based and gluten-free cooking class! Learn about simple ingredient swaps to improve your health, while making a delicious meal to eat for lunch and takeaway
A heart-pumping and calorie-burning body-weight workout that you can do from anywhere and get results
How to ditch the scale to get real, lasting results and feel your BEST, whether you are looking to lose weight, improve health or just maintain your current wellness
Having fun with a hands on visualization activity of creating our own unique vision boards for manifesting our wildest dreams
Healthy swaps; how to choose healthy recipes and design your own flexible meal plan to suit your needs/lifestyle
Cost of registration is $129.99 per person for attending day two. Registration includes handouts, activity materials, snacks and lunch, plus refreshments.
To register for both days of the weekend retreat, a discount of $199.99 total is available.
Registrants (for either day) are responsible for bringing their own yoga mat, a change of clothes (if wanted/needed), and a notebook and pen. The room can range in temperatures, so wearing layers of clothes is recommended!
**COVID safety requirements/expectations will be emailed to attendees one week prior to the event, based on current regulations at that time.
EACH PARTICIPANT AT THE EVENT WILL RECEIVE A WELLNESS BAG INCLUDING:
- At Saje, we believe essential oils capture the healing power of nature, and help you feel better, naturally. The concentrated 'life force' of plants, essential oils have remarkable abilities to support our wellness. Saje in Kingsway Mall will be supporting you during this retreat with one of our remedy rollers as well as a coupon to be used in store during a 30 minute wellness appointment.
- Earrings or a bracelet from Byond Gems. Behind Byond owner shares the following about herself: I am a self proclaimed crystal-holic, bookworm and dog lover- Byond has made it so I can share two of the things I love most with the world. Handcrafting these gemmy pieces has not only become a work of intent and beauty, but also an exercise in mindfulness to settle my BossBrain and surround myself in the sparkle and good vibes that can sometimes be lacking in the daily hustle. I want to cultivate kindness in my work life, and in my creative life. I want that kindness to spread like confetti. I believe my jewels, and their reiki infused energy, can do that. My work is inspired by love, life and literature. Every gem and every design has a name- every name a story. My goal is to make love and light trendy; to connect amazing people, beautiful stones and evocative mantras (some of my most favourite quotes).
- A DIY facial from Namaste Wellness & Day Spa! Namaste Wellness & Day Spa has been ranked one of the top three family spas in Sherwood Park 4 years in a row & counting. We are your one stop shop for all things self-care & wellness! If you're looking for a spa that offers not only relaxing & rejuvenating services, but unique & one of a kind, then Namaste is the place for you. Whether you're looking to relax alone, have a spa day with your girlfriends, or bring the whole family — we're guaranteed to have just what you're looking for! We offer an endless number of tranquil services, many that you will not find anywhere else in Sherwood Park. We also have a retail boutique full of fair trade wellness items & decor from around the world & many local artisans. We pride ourselves on our commitment to excellence and going above & beyond for our clients and this is the foundation to Namaste Spa's years of success. Leave the stress. Leave the chaos. Let Namaste Wellness & Day Spa transport you to tranquility.
Please email any food allergies or intolerances to hello@thehappinessproject.ca at least two weeks prior to the event.
Any questions or concerns can be directed to the Health Coach, Brianne at hello@thehappinessproject.ca.
Can't wait to see you there!