About this Event
Cash Bar! Doors Open at 7:00. General Seating.
STARRING: William Colgate & Joan Bendon
Love Letters, a finalist for the Pulitzer Prize is a unique and imaginative theatre piece. A.R. Gurney's deceptively simple 1988 epistolary two-hander is that rare work whose emotional richness requires no embellishment in order to become a full-bodied theatrical experience. The play is comprised of letters exchanged over a lifetime between two people who grew up together, went their separate ways, but continued to share confidences. As the actors (Muskoka's own real-life married powerhouses, William Colgate and Joan Bendon) read the letters aloud, what is created is an evocative, touching, frequently funny but always telling pair of character studies in which what is implied is as revealing and meaningful as what is actually written down.
Performed on Broadway by a few big hitters like: Brian Dennehy & Mia Farrow/ Alan Alda & Candice Bergen/ Stacy Keach & Diana Rigg/ Angelica Houston & Martin Sheen
"...smart, delightful, and moving..." Huffington Post
"...a tender study of thwarted love..." Wall Street Journal
"Love Letters reminds us that class can not only put us in our place, but thwart any effort to forge real connections outside of ourselves." Entertainment Weekly
"...etches a deep portrait of life's painful vicissitudes." New York Times
"The passage of time - people going from youth to late middle age - is always poignant. And so is the notion of two individuals failing to recognize the true love they're meant to share." Bergen Record
"...the language is wry, witty and balanced by reflexive sadness, a mixed admiration and horror for Eastern WASP repression and snobbery." Time Out New York
"...a compelling case for a "dying art." USA Today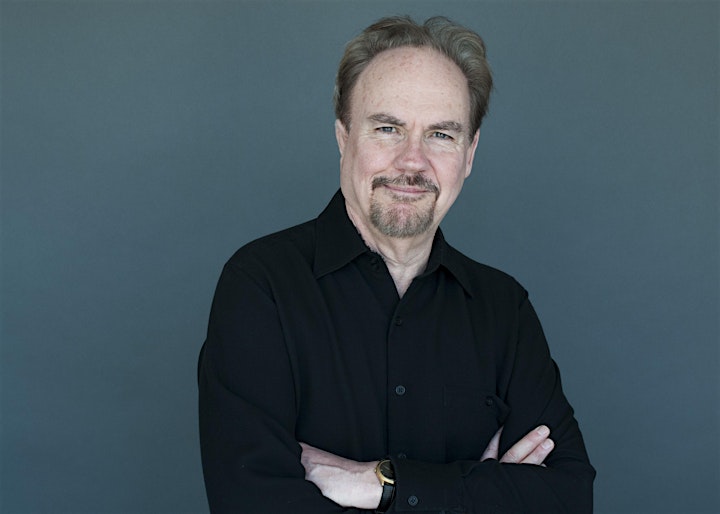 William (Bill) Colgate has been a professional actor for almost 40 years. A selection of his stage work includes Map of The World (Canadian Stage), The Tempest (Dream In High Park), Pal Joey (Tarragon Theatre), Sister Mary Ignatious Explains It All For You (National Arts Centre), Twelfth Night, Jacob Two Two and The Hooded Fang and Treasure Island (Young People's Theatre), Billy Bishop Goes To War and On A First Name Basis (Dot TheT) and Mr. Pickwick (Toronto Workshop Productions). Bill has most recently originated the title role of Ned Durango in the Norm Foster/Leslie Arden musical adaptation of Norm Foster's earlier play of the same name. Bill has numerous credits in all aspects of the acting profession (film, television, CBC radio drama, cartoon & commercial voice work). He has shared screen time with such notables as Tommy Lee Jones, Diane Keaton, Kiefer Sutherland, Gordon Pinsent, Diane Lane, Billy Bob Thornton, John Cusack, Beau Bridges, Anthony Edwards, and Matt Dillon (to name a few). Bill also has a second career as an award winning singer/songwriter and has recorded 3 CDs of original music. When not acting, he can usually be found playing with his band Cadre in and around Toronto. Bill resides in Lake of Bays.
For further information, visit any of the following websites:
Internet Movie Database: http://www.imdb.com/name/nm0171441/?ref_=nv_sr_1
YouTube: https://www.youtube.com/watch?v=ElxtK3lqLGU&t=2s
Bill Colgate: www.billcolgate.com
Joan Bendon has managed the physically (but not metaphorically) impossible feat of having both feet firmly planted in the worlds of the theatre and the corporate for most of her adult life. Her theatrical self includes acting and directing while her corporate identity is that of C.E.O. of Flip Events and Meeting Planning Inc., www.flipevents.com, where she has created and directed an impressive array of original and adapted live entertainments and films for the corporate sector. SELECTED ACTING CREDITS: Hedda Gabler, Waiting For Godot, Private Lives, The Importance of Being Earnest (Cyclos Theatre), The Ivy Room (Lighthouse Festival Theatre), Look Back In Anger, Female Transport (Equity Showcase Theatre), Marat Sade (Equity Conservatory Project), On A First Name Basis (Dot The T), Velveteen Rabbit, Cinderella (Playbill Theatre) . SELECTED DIRECTING CREDITS: Billy Bishop Goes to War & On A First Name Basis (Dot The Ts) What The Butler Saw, Lion In Winter (Cyclos Theatre), The Dumbwaiter (Toronto Fringe). SELECTED CORPORATE CREDITS: numerous original musical creations as well as adaptations of Chicago, Rocky Horror, Casablanca, Grease and Burlesque for such corporate clients as TD, RBC, Industrial Alliance, Stikeman Elliott, Northwater Capital, O.L.G., Restaurants Canada and Videotron. Joan has also written and directed corporate films for some of the aforementioned clients. Joan resides in Lake of Bays.