Get the Passport to support local business while contributing to the valuable work of Loving Spoonful!
About this event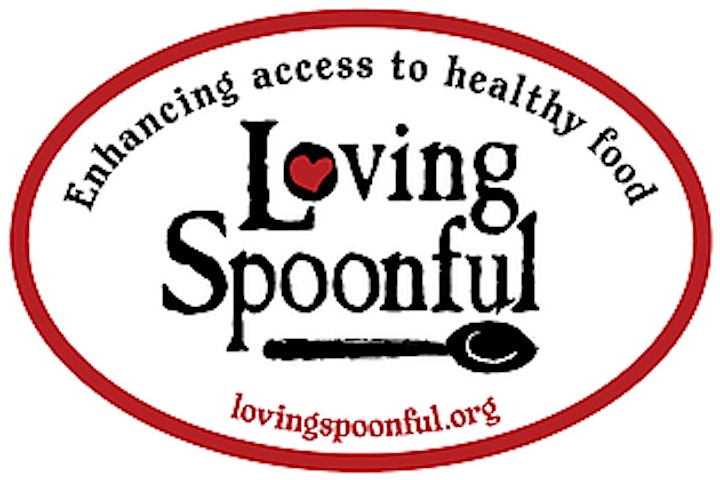 Step 1: Done! you clicked the Link.
Step 2: Purchase a Passport
Step 3: Once purchased, your passport will be available for pick up at General Brock's Commissary at 55 Brock Street Kingston. If you would like to make arrangements to have your passport mailed to you, please contact mel@lovingspoonful.org
Step 4: Use the Passport to enjoy Kingston and surrounding area while supporting Loving Spoonful AND local business!
WIN, WIN and WIN!!!
**If you'd rather not buy online -- You can purchase in person at General Brock's Commissary at 55 Brock Street, or Cocoa Bistro at 840 Development Drive
Led by five local restaurants, this "passport" came to be a way for Loving Spoonful to continue some of the rich partnerships in the community amidst the 2020 Pandemic. These partners consistently use their business platform to further our work and we want nothing more than for local business to survive and prosper. This passport is an invitation for you to eat, drink and shop local. By using this book, you will be showing community minded local establishments that you support not only them, but Loving Spoonful as well!
Public House, Aqua Terra, The Merchant, Union Kitchen + Cocktails, B;lack Dog Tavern, Spearhead Brewing Company, Skeleton Park Brewery, Riverhead Brewing Company, Three Dog Winery, Cocoa Bistro, Trailhead, Awesome & Beyond, The Cat's Pajamas, and General Brock's Commissary have banded together to ensure Loving Spoonful can continue to raise funds to offset a lost event season. We will all miss UnWasted Dinner and Night Market this year, but we hope this book will lead you on some other fun adventures in your community.
Passports have no expiry, but are limited! Get yours today!
The Good Taste Tour is Proudly sponsored by Luca Andolfatto, Re/Max Service First Realty Inc., Brokerage.
Special Thanks to General Brock's Commissary and Cocoa Bistro for serving as local pick-up locations and to Fresh Radio and Big FM for media sponsorship.
Organizer of Loving Spoonful Good Taste Tour - Local Passport
Loving Spoonful works to achieve a healthy food-secure community by facilitating fresh food access, skill development and community engagement in a collaborative, empowering and environmentally sustainable manner.
​
We're teaching! 
Kids in classrooms and gardens about good food, growing, collaboration and community.  

Families, adults and teens in Community Kitchens about cooking easy, affordable, healthy food
We're collaborating!
With over 70 partners across the region, bringing good food programming and fresh food to all!

With Kingston's 38 Community Gardens, assisting with annual reporting, grants, discounts on mulch and compost, and with establishing new gardens

With the region's gardeners and farmers who "Grow A Row" for donation to those who need fresh food most.
We're delivering!
Over 1.7 million of the freshest healthy produce to over 40 agencies and 18 Fresh Food Market Stands serving those experiencing hunger in Kingston.
We're inspired & inspiring!
We're so glad to be working toward a new vision of food -- where fresh, healthy food is available to all and it is used to bring people together to create a vibrant, healthy community.
Visit lovingspoonful.org for more information.