Lunch & Learn: Are You a Good Financial Role Model for Your Children?
Actions and Detail Panel
Lunch & Learn: Are You a Good Financial Role Model for Your Children?
Mon, 19 December 2016, 12:00 PM – 1:30 PM MST
Description
Audience: Adults with Children
Introduction
Why Teaching Kids About Money is Important
The Goal and Challenges of Teaching Kids About Money
Characteristics of a Good Financial Role Model
Ten Healthy Habits of Financial Management
How to set financial goals
Resources
Q&A
Learning Objectives for Participants:
To self-assess where you stand as a financial role model
To learn the Ten Healthy Habits of Financial Management
To obtain resources to help get your financial house in order
To understand SMART goals & effective goal setting.
Learning Materials:
Goal Setting worksheet — This tool helps set SMART goals which are specific, measurable, action- oriented, realistic, time-framed.
Role Model Self-Assessment worksheet — This survey helps you deter­mine what kind of financial role model you are.
Values Validator worksheet — This worksheet helps you determine the things in life that are most important.
Please bring your own brown bag lunch. NABI will provide beverage.
For more information, call 780-460-1000 or email info@nabi.ca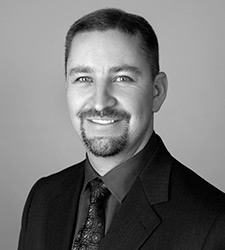 Presenter: Bernard Grobbelaar - Partner, Oikonomos Chartered Professional Accountants bernard@oikonomos.ca | www.oikonomos.ca
Bernard is an Associate Partner at Oikonomos Chartered Professional Accountants. He has extensive experience delivering professional training, including past positions with Ernst & Young LLP and other firms. He has authored internal training materials on accounting and assurance standards. Bernard also participates in the CPA Alberta CPD program, having facilitated various IFRS courses. Bernard is a busy husband and father of four children. He seeks to give back to the community by serving as a director for community organizations and as a volunteer with the CPA Canada Financial Literacy program.
Date and Time
Location
200 Carnegie Drive
NABI Campbell Centre - Classroom 205
St. Albert, AB T8N 5A8
Canada