Description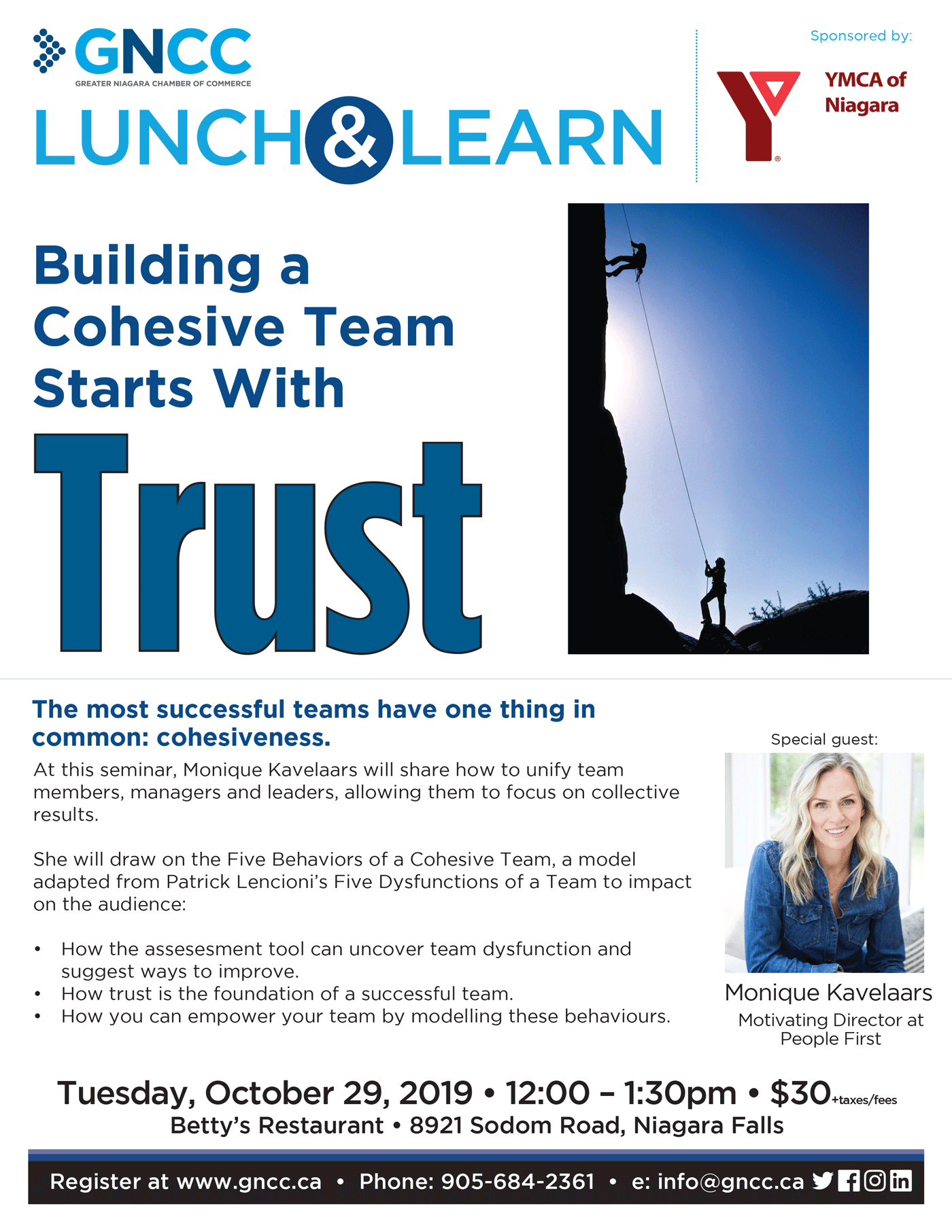 The most successful teams have one thing in common: cohesiveness.
At this seminar, Monique Kavelaars will share how to unify team members, managers and leaders, allowing them to focus on collective results.
She will draw on the Five Behaviors of a Cohesive Team, a model adapted from Patrick Lencioni's Five Dysfunctions of a Team to impact on the audience:
How the assesesment tool can uncover team dysfunction and suggest ways to improve.

How trust is the foundation of a successful team.


How you can empower your team by modelling these behaviours.
Presented by: Monique Kavelaars, Motivating Director at People First
Sponsored by: YMCA Niagara