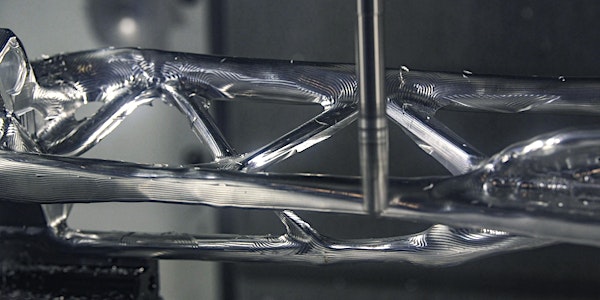 Lunch & Learn: CNC Machining
By Autodesk Technology Centre, Toronto
Date and time
Tue, Jul 23, 2019 10:00 AM - 3:00 PM EDT
Location
661 University Ave Suite 100 (ground floor) Toronto, ON M5G 1M1 Canada
Description
Please join us on Tuesday, July 23 for a Lunch & Learn on CNC Machining. Autodesk will be joined by experts from 3 notable machining companies, including: Elliott-Matsuura, Harvey Performance Company, CAMplete.
There will be presentations from Autodesk Fusion 360, plus our mentioned experts, with the workshop focused on 5-axis machining of organic geometry.
AGENDA
10AM - Doors open
12PM - Lunch
12:30PM - Presentations

About the organizer
Autodesk makes software for people who make things. If you've ever driven a high-performance car, admired a towering skyscraper, used a smartphone, or watched a great film, chances are you've experienced what millions of Autodesk customers are doing with our software.
The Autodesk Technology Centre in Toronto explores emerging technologies that will help us design and make in ways previously unimaginable. The centre is home to advanced research in areas such as machine learning, generative design, and artificial intelligence, and is where that research is applied to create solutions that help us do more, make better things, and with less negative impact on the world.
 Located in Toronto's MaRS Discovery District, one of the world's largest urban innovation hubs, the centre is generatively designed to facilitate collaboration. It offers dedicated workspace, along with access to prototyping and visualization tools, where Autodesk customers, partners, industry experts, and academic and government leaders can come together to explore the future of making.