Description
Doors/Lunch: 12:00 // Talk: 12:30 // Q&A: 1:30 // End: 2:00
Bring your lunch! *** Please DO NOT arrive early. ***
Designing Accessible Games
This presentation provides game developers with the basic tools needed to make their games more accessible. Games accessibility has become a major topic in the past few years, looking at both new hardware like the Xbox Accessible Controller and design changes like colorblind modes and better subtitles. This presentation will discuss the foundations of accessibility for visual, auditory, motor and cognitive disabilities. Developers will learn how to broaden their audience to some of the most loyal customers in the industry, as well as create a more inclusive and usable game.
Places are limited, please you MUST RSVP in order to attend!
---
Adrian Petterson is a cognitive scientist working at Budge Studios in Montreal. She works in the quality assurance department as an accessibility advocate, aiming every day to make the studio's games both accessible and fun for every child. Using her background in psychology and neuroscience, as well as experience working with children with disabilities Adrian strives to bring the tools to developers to make games with better usability and make sure every gamer can play.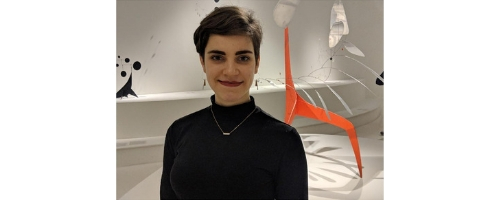 Organizer of Lunch & Learn: Designing Accessible Games
What is GamePlay Space?
GamePlay Space is a non-profit dedicated to supporting and enabling the success of video game developers by nurturing a community, sharing knowledge and creating opportunities.
Follow us @gameplayspace, join our Discord, and subscribe to our newsletter to keep up with upcoming events!
L'Espace Ludique, c'est...
...une OBNL qui soutien et à permettre le succès des développeurs de jeux vidéo en nourrissant une communauté, en partageant des connaissances et en créant des opportunités.
Suivez-nous sur Twitter, rejoignez notre serveur Discord ou abonnez-vous à notre infolettre pour recevoir toutes nos dernières informations et événements à venir!