Lunch & Learn: DIY Approach to Market and Industry Analysis
Description
Ever wonder how you can assess your industry and market without hiring a high-priced consultant?
Co-author of Business Diagnostics, Terry Rachwalski will walk through the elements of determining whether the market you are entering is a dog or a rising star. She will outline secondary research techniques everyone can apply, walk through an example and demonstrate how to uncover industry information that will drive your go-to-market strategy. How hard can it be?
What is secondary research, why and when it matters.

How to uncover industry trends and niches

How to do a competitive analysis that drives strategy

How to determine when you need a consultant to help you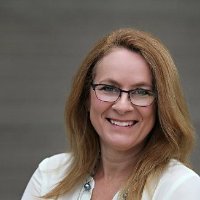 Presenter: Terry Rachwalski, MBA CMC, Director, Regional Innovation
Terry joined Alberta Innovates as Director, Regional Innovation for Entrepreneurial Investments in 2016. Prior to this she spent 12 years as President of Front Porch Perspectives, a Canadian management consulting firm providing business development and go-to-market plans for technology firms. Terry specialized in developing sales and marketing strategy and action plans for new product launches and provided industry, market and competitive analyses along with digital reviews, social media launches and integrated marketing, advertising and public relations campaigns in Canada, the United States, Europe and Central America.
Terry has co-founded, invested in and worked for multiple Canadian and international technology firms. She is an award winning Certified Management Consultant and holds an MBA from Royal Roads University, where she is Associate Faculty in the MBA program running live consulting cases during the rigorous capstone project. She developed an online Assessment tool to assist clients evaluate their businesses and is co-author of Business Diagnostics. Terry Rachwalski can be contacted at Terry.rachwalski@albertainnovates.ca https://www.linkedin.com/in/terryrachwalski/
For more information on event, contact NABI at 780-460-1000 or info@nabi.ca