Lunch & Learn - Essential Time Management Skills Presenter: Don Smythe
Description
Lunch & Learn: Essential Time Management Skills
Presented by: Northern Alberta Business Incubator (NABI)
Date: Thursday, March 30, 2017
Time: 12:00 p.m. -1:00 p.m.
Event Detail
We will explore the 3 distinct phases of work, learn about the productivity formula for success and implement a working smart campaign 365 days of the year.
Understand what it is to "Work Smart"
What are things that steal time from you each day?
Focus Energy Matrix
3 phases of work
Productivity Formula
Work life balance wheel
Email Management – apply the 4 d's
I can no longer manage time, I can only manage the things I choose to do and focus on the right task at the right time.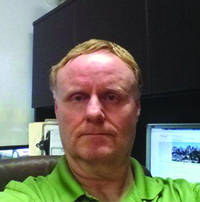 Presenter: Don Smythe – Priority Management (Director - Alberta Region)
Don graduated from the University of Lethbridge in 1987 with his Business Management Degree majoring in International Marketing and Economics. With over 20 years in a variety of management roles ranging from the Alberta Oil Industry, National Consumer Packaged Goods Industry as well as in development role as Sales\Marketing Manager for 2 major retail businesses in Edmonton Alberta.
Don had 15 years' experience working for Kraft Foods Canada. Starting in a sales role he worked his way into Account Management roles and eventually the District Retail Sales Manager Role for Edmonton and Northern Alberta. In this role he developed sales training programs that focused on planning, essential management and time management skills that increased the productivity of the Western Canadian Sales Team.
Contact Don at (780) 418-3750 - Email: dsmythe@prioritymanagement.com - Website: www.prioritymanagement.com\edmonton
For more information, contact NABI at 780-460-1000 or info@nabi.ca