Lunch & Learn: Failing to Scale - Why some start-ups make it and others fai...
Description
Failing to Scale - Why some start-ups make it and others fail to scale
Starting or scaling your business? Learn how to avoid key pitfalls of growth and understand how to navigate the path to scaling your business.
Hear from Pete Smith who brings a unique perspective to the discussion of how companies succeed or fail to scale having worked for two large successful public companies and as an advisor to tech companies ranging from start-ups to IPO. During his corporate career, he lived the firsthand experience of PeopleSoft growing from $250MM to $1B in three years. He has also lived through major course corrections where IBM and PeopleSoft had to re-invent themselves to survive. During the last fourteen years, Pete has provided advice and coaching to several PE backed, high growth companies as well as working with dozens of start-up, early stage and emerging companies.
Agenda

11:45 am - 12:00 pm: Lunch & Networking
12:00 pm - 1:00 pm Engaging Presentation
1:00 pm - 2:00 pm: Dessert & Networking


This Lunch & Learn is brought to you by Ablii

Ablii is a self-service online payments platform for businesses. Sign up for free at

ablii.com


---
Are you an Innovation Factory client?
Contact your Client Service Manager for access your complimentary registration code!
Not a client yet?
Visit our website to learn about becoming a client: www.innovationfactory.ca
Complete our application and we will connect with you to review your eligibility and discuss how we can help your business grow. Application form: innovationfactory.ca/if_clients/client-intake-form


---


About the Speaker

Pete Smith, Managing Partner, The Meaford Group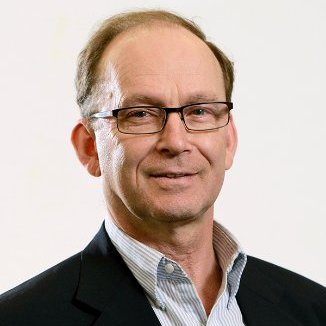 Peter Smith is the founder of the Meaford Group. Pete is a seasoned senior executive with over twenty-five years of global experience at IBM and PeopleSoft in a variety of sales, operational and executive positions. For the past fourteen years, Peter has owned his own consultancy, The Meaford Group, which provides business advisory services to CEO's, founders and executives of software and professional services companies. Peter has also served as a corporate director on the boards of several software and services companies, assisted in launching start-ups, raised seed and follow-on rounds and assisted in the sale of businesses.

Peter received a BASc in Systems Design Engineering from the University of Waterloo, a MBA from the DeGroote School of Business at McMaster University and is a Professional Engineer in Ontario. Peter was also an Executive-in-Residence at the Innovation Factory from its opening in 2011 until 2016.


---
Innovation Factory
Innovation Factory is Hamilton's Regional Innovation Centre and funded by the Ontario Network of Entrepreneurs since 2010. Serving as a catalyst for tech innovation, Innovation Factory provides business services, training and mentorship to help entrepreneurs with advanced manufacturing, clean tech, information tech, life science and social innovations to bring their ideas to market, increase revenues, attract investment and create jobs.