Description
Leveraging Your Intellectual Property to Grow Your Business
Intellectual property has become the currency of innovation. Learn why an IP strategy is critical to the success of your business.

Innovation and creativity are core to a technology-driven business. To build and retain your competitiveness, it is important to transform your innovations into a leverageable asset that is right for your business. Intellectual Property is key to this process.
During this discussion, Patricia and Stephen of Bereskin & Parr LLP will discuss how intellectual property has become the currency of innovation. They will clarify the role intellectual property plays in innovative businesses and offer some insight through case studies on how an intellectual property strategy can maintain and grow your market share.
Agenda

11:45 am - 12:00 pm: Lunch & Networking
12:00 pm - 1:00 pm: Engaging Presentation
1:00 pm - 2:00 pm: Dessert & Networking
---


Are you an Innovation Factory client?
Contact your Client Service Manager for access your complimentary registration code!
Not a client yet?
Visit our website to learn about becoming a client: www.innovationfactory.ca
Complete our application and we will connect with you to review your eligibility and discuss how we can help your business grow. Application form: innovationfactory.ca/if_clients/client-intake-form


---


About the Speakers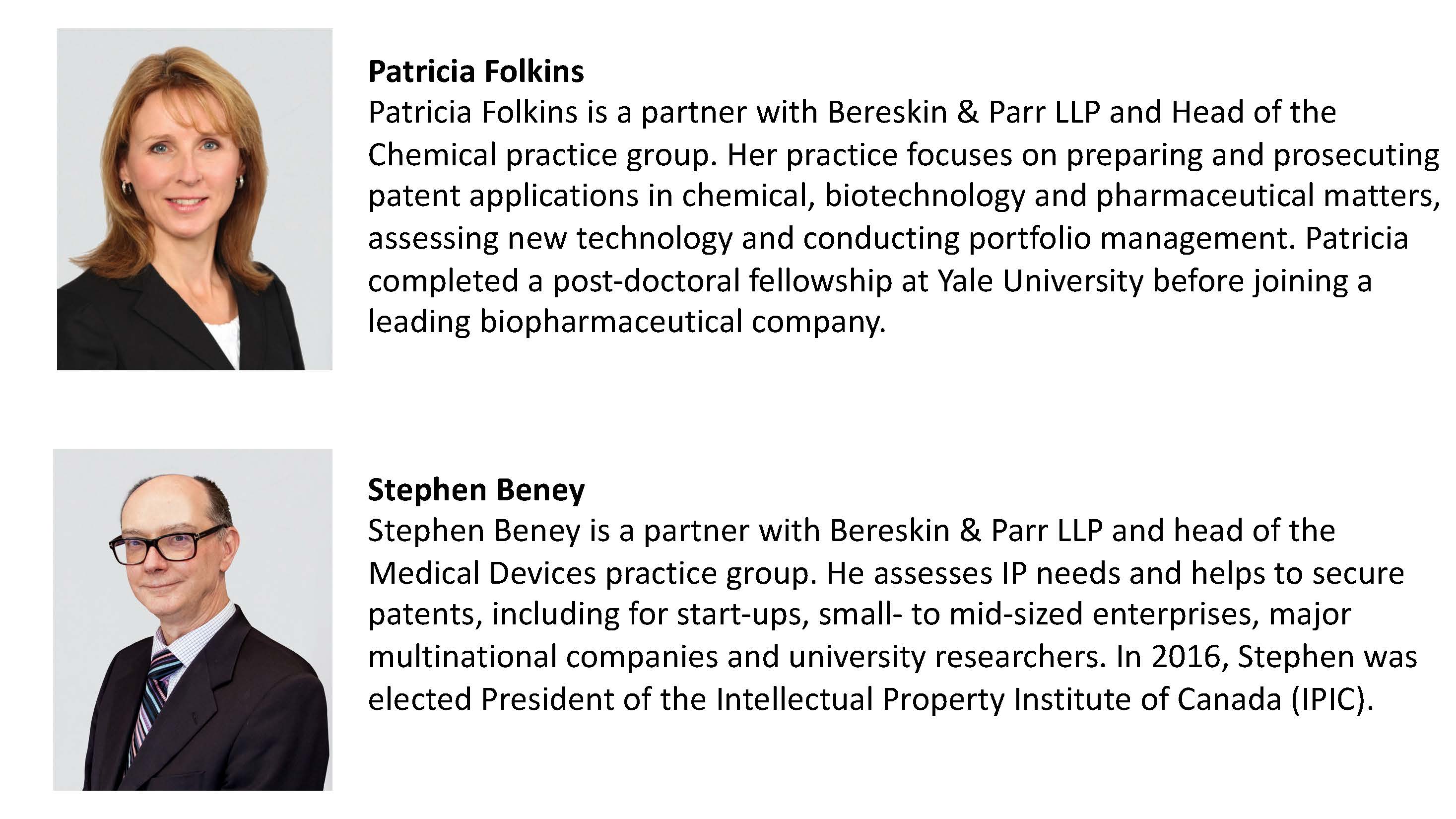 ---
Innovation Factory
Innovation Factory is Hamilton's Regional Innovation Centre and funded by the Ontario Network of Entrepreneurs since 2011. Serving as a catalyst for tech innovation, Innovation Factory provides business services, training and mentorship to help entrepreneurs with advanced manufacturing, clean tech, information tech, life science and social innovations to bring their ideas to market, increase revenues, attract investment and create jobs.