Description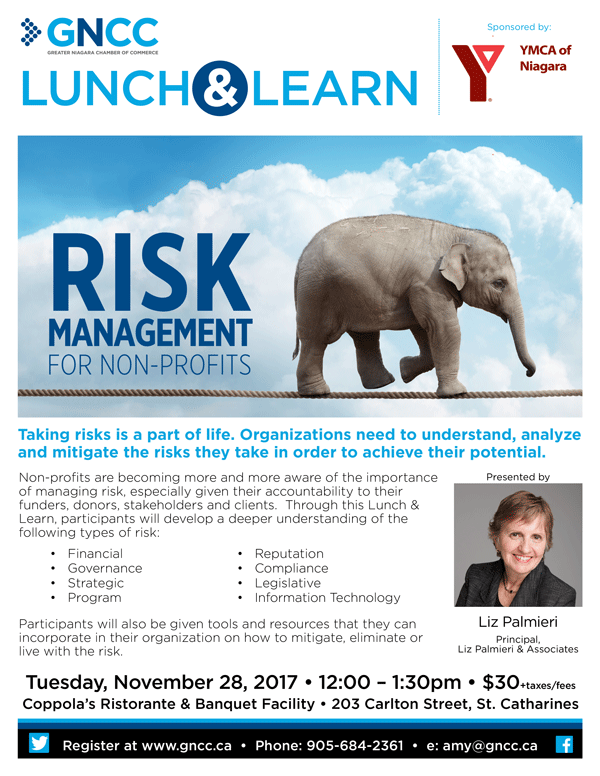 Taking risks is a part of life. Organizations need to understand, analyze and mitigate the risks they take in order to achieve their potential.
Non-profits are becoming more and more aware of the importance of managing risk, especially given their accountability to their funders, donors, stakeholders and clients. Through this Lunch & Learn, participants will develop a deeper understanding of the following types of risk:
Financial
Governance
Strategic
Program
Reputation
Compliance
Legislative
Information Technology
Participants will also be given tools and resources that they can incorporate in their organization on how to mitigate, eliminate or live with the risk.
Presented by: Liz Palmieri Principal, Liz Palmieri & Associates