Description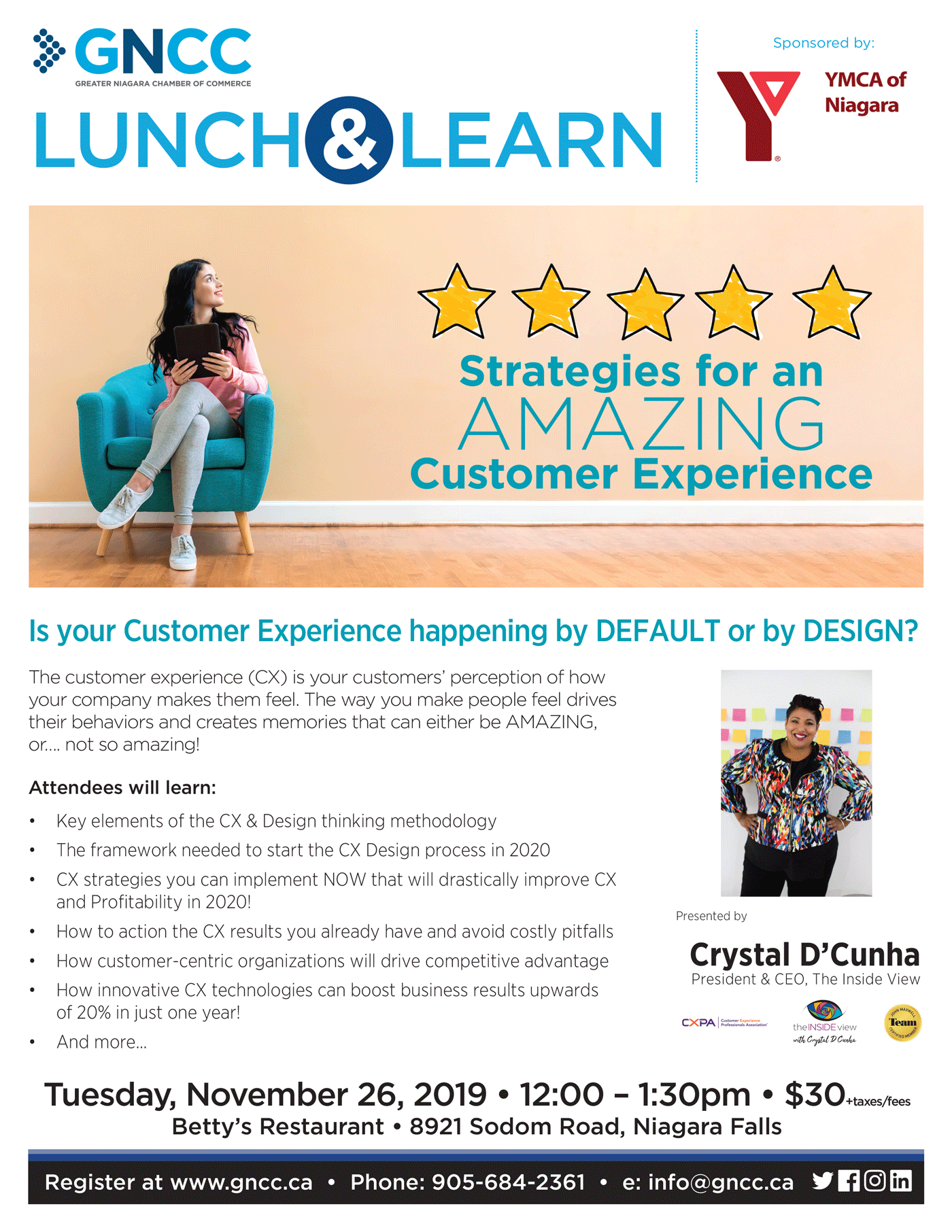 Is your Customer Experience happening by DEFAULT or by DESIGN?
The customer experience (CX) is your customers' perception of how your company makes them feel. The way you make people feel drives their behaviors and creates memories that can either be AMAZING, or…. not so amazing!

At this seminar, you will learn:
Key elements of the CX & Design thinking methodology

The framework needed to start the CX Design process in 2020

CX strategies you can implement NOW that will drastically improve CX and Profitability in 2020!

How to action the CX results you already have and avoid costly pitfalls

How customer-centric organizations will drive competitive advantage

How innovative CX technologies can boost business results upwards of 20% in just one year!

And more...
Presented by: Crystal D'Cunha, President & CEO, The Inside View
Sponsored by: YMCA Niagara