Lunch & Learn: The Money Side of Business - Small Business Session
Description
This is an advanced session explaining the basic tools and techniques of financial management for a business owner, including budget creation and monitoring, cash management, product/division/customer analysis, planning/ forecasting, and trend analysis.
Outline:
What's financial management?
What tools can help operate my business?
How do I determine if a product is profitable?
What's my most profitable product?
Who are my most profitable customers?
Why do I need a budget?
How do I create and use a budget?
What reports do I need?
How do I tell where my business is heading?
Learning Objectives:
To be able to use financial management tools to evaluate their business
and make informed financial decisions
Learning Materials:
Vacation Budget worksheet
ž Glossary of terms
ž Implementation checklist
Please bring your own brown bag lunch. NABI will provide beverage.
For more information, call 780-460-1000 or email info@nabi.ca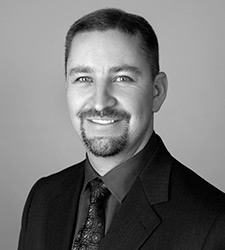 Presenter: Bernard Grobbelaar - Partner, Oikonomos Chartered Professional Accountants bernard@oikonomos.ca | www.oikonomos.ca
Bernard is an Associate Partner at Oikonomos Chartered Professional Accountants. He has extensive experience delivering professional training, including past positions with Ernst & Young LLP and other firms. He has authored internal training materials on accounting and assurance standards. Bernard also participates in the CPA Alberta CPD program, having facilitated various IFRS courses. Bernard is a busy husband and father of four children. He seeks to give back to the community by serving as a director for community organizations and as a volunteer with the CPA Canada Financial Literacy program.