Description
On Tuesday, March 27, 2018 at 11:30 a.m., join us as Balinder Rai, Senior Business Development Manager at Ontario Centres of Excellence (OCE), shares how OCE drives the commercialization of cutting-edge research across key market sectors to build the economy of tomorrow and secure Ontario's global competitiveness. Balinder will describe how OCE accelerates innovation by investing in sectors such as advanced health, digital media and information communications, advanced manufacturing and materials, and cleantech including energy, environment and water.
Schedule:
11:30 a.m. – 12:00 p.m. Registration & lunch
12:00 p.m. – 1:00 p.m. Overview of Ontario Centres of Excellence (OCE) Programs
Speaker: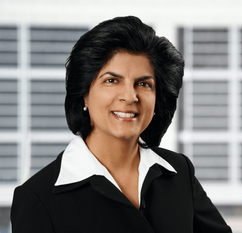 Balinder Rai is Senior Business Development Manager at the Ontario Centres of Excellence (OCE), facilitating connections between Ontario industry and academia to develop and commercialize innovative technologies.
Balinder has more than 15 years public and private sector experience, and prior to joining OCE, held positions in corporate services and business development in the water sector. In addition to having managed several environment business portfolios at OCE, Balinder has worked with a wide range of innovative companies, from start-ups to established firms, representing the energy, ICT, manufacturing, and medtech sectors. Balinder holds an MA from the University of Toronto.
Getting to ventureLAB:
Parking is available in the guest parking area of the IBM Headquarters at 3600 Steeles Avenue East in Markham. From Pharmacy Road/Esna Park Road, enter into the IBM driveway and follow the signage directing you to the guest parking. All parking is free.
If taking transit, enter via Esna Park Road on the north side of Steeles Avenue.
Please enter through the Main Reception and mention you are attending a ventureLAB workshop.
About ventureLAB
ventureLAB exists to support innovative entrepreneurs building scalable tech businesses. With tailored programming focused onCapital, Talent, Technology, ventureLAB is advancing York Region's innovation economy on a local, national and global scale. Acting as Creative Directors for the IBM Innovation Space – Markham Convergence Centre inside the IBM Canada Headquarters, ventureLAB manages 30,000 square feet, housing over 30 tech companies and 200+ tenants.
For more information about ventureLAB please visit www.ventureLAB.ca. Questions? Send us an email at hello@ventureLAB.ca.