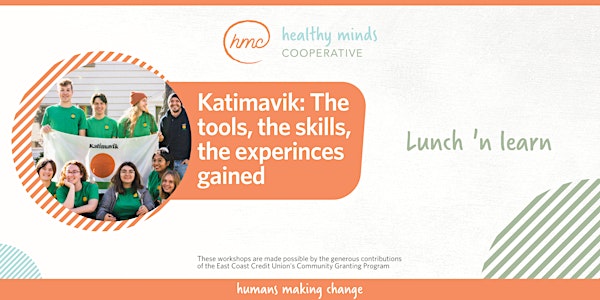 Lunch n' Learn: Katimavik The tools, the skills, the experiences gained
Join our Katimavik volunteer, Willow, as she shares her experience as a volunteer working at HMC over the past several months.
About this event
Katimavik is a life-changing experience for young adults to explore Canada, make new friendships, gain valuable experience and contribute to positive change through volunteerism.
HMC has been fortunate to be a Katimavik partner. We have had the privilege of welcoming two Katimavik volunteers to work in our office and we'd like the opportunity to share, through our current volunteer, Willow, what the experience has been like. Whether you have an interest in HMC, youth empowerment or Willow's experience with both, join us to learn more!