The Green Light is proud to present our Cannabis Investment Summit on March 5th in Luxembourg.
About this Event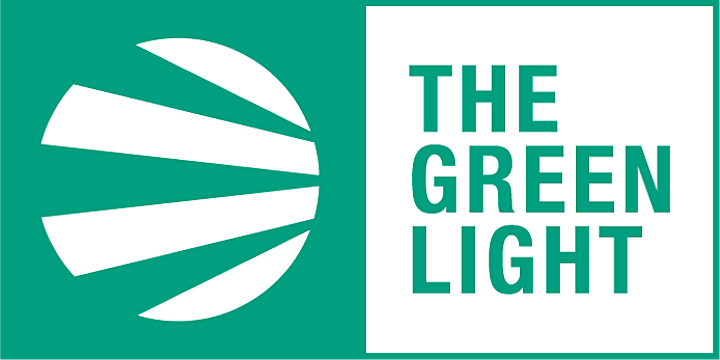 THE GREEN LIGHT
The Green Light is a media and events platform for the legal cannabis and hemp sectors. 
We host exclusive conferences that connect investors with leaders across all cannabis and hemp verticals, lighting the way for the next generation of market leading ventures.
Learn - Discover the latest innovations from industry leaders and academics through a range of keynotes, panel discussions, and special events.
Network - Build bridges with thought leaders, regulators, and decision makers from the largest cannabis markets in the world.
Invest - Meet a diverse range of companies, investment funds and strategic co-investors across the funding landscape.
LUXEMBOURG INVESTMENT SUMMIT
Luxembourg is positioned to become the European leader for the production and consumption of cannabis products, with plans to legalise recreational use by 2023. Luxembourg, which borders Belgium, Germany, and France is one of the four official capitals of the European Union. Its central location and political, economic and legislative stability has made Luxembourg a leading financial hub and attractive location for all investors - after the US, it has the 2nd largest fund industry in the world, and is one of only ten countries with a AAA rating.
The Green Light's Investment Summit in Luxembourg is the perfect platform for investors, industry leaders and innovators to invest, collaborate and network.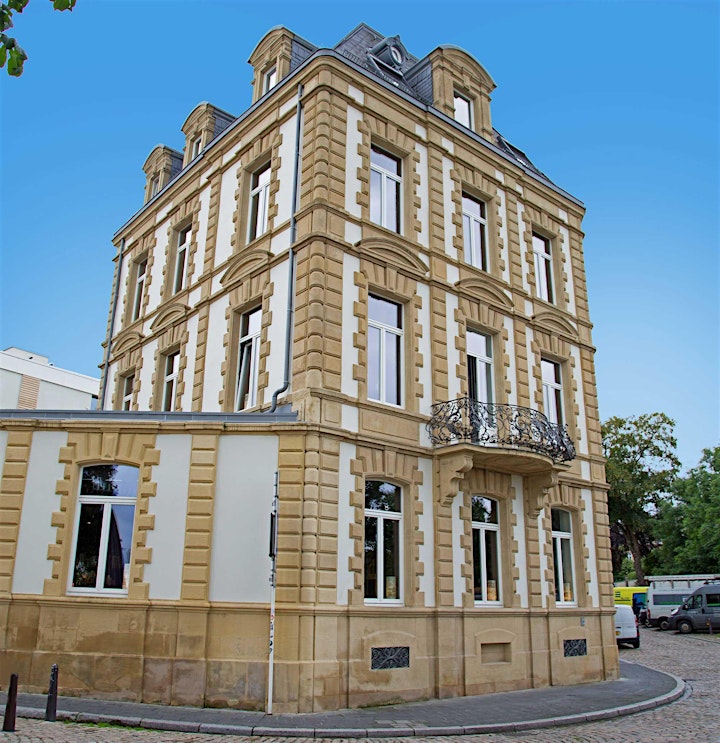 THE AGENDA
11:45 - 12:00 Registration and Welcome Address
---
12:00 - 12:30 Keynote - The Global Cannabis Market: Setting the Scene
12:30 - 13:00 Panel - The Future of Medicinal Cannabis
13:00 - 13:30 Keynote - The Cannabis Industry in Luxembourg
---
13:30 - 14:30 Networking Lunch
---
14:30 - 15:00 Keynote - Technology and Next Generation Market Plays
15:00 - 15:30 Panel - The Cannabis and Hemp Supply Chain
15:30 - 16:00 Panel - The Cannabis and Hemp Investment Landscape
---
16:00 - 18:00 Cocktails and Closing Address
18:00 - 22:00 Private Dinner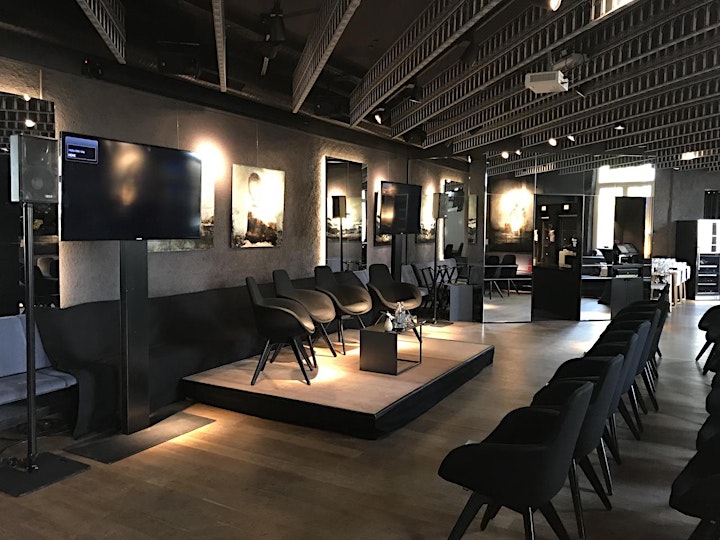 CONFIRMED SPEAKERS
Geoff Baker, Founder & CEO, Cannada Biz
Geoff is the Founder and CEO of Cannada Biz, whose mission is to provide solutions for the global cannabis industry to grow exponentially through the wide-spread usage of a utility token utilised throughout digital platforms. Geoff was previously a Managing Director at Insch Capital Management, a privately owned alternative investment manager headquartered in Lugano, Switzerland.
Sean McLintock, Founding Partner, TCF
Sean is an active cannabis investor, participating as an angel and now Founding Partner at TCF, a Venture Capital firm focussed on investing across the cannabis, hemp and psychedelics industries. Having also co-founded DrinkThreeDots, a cannabis drinks company based out of London and New York, Sean has a unique view of the industry and a holistic understanding of its existing infrastructure. Sean also manages alternative investments and trade financing at his family office based in Zurich. Sean has a BA and LLB from Stellenbosch University in South Africa and an MA from Columbia University in New York.
Richard Skaife, CEO & Founder, Cobidol Group
Richard Skaife is the CEO and Founder of Cobidol Group, serving the digital CBD industry with a platform for growth, payments, trust and scale. He is also a Founding Partner at TCF, a Venture Capital firm focussed on investing across the cannabis, hemp and psychedelics industries. Richard also Chairs the Grow Media Group, whose assets include The Cannabis Conversation, The Green Light and CannaInvestor Europe & Asia. Richard is a twenty year veteran of the tech and venture industry and a pioneer in digital lending with Pollen VC and mental wellness with Digipill.
Paul-Michael Schonenberg, Chairman & CEO, AMCHAM
Paul-Michael Schonenberg has been the Chairman & CEO of the American Chamber of Commerce in Luxembourg (AMCHAM) since 1998. AMCHAM is the largest and most active private Chamber of Commerce in Luxembourg. Affiliated with the US Chamber of Commerce and Association of American Chambers of Commerce in Europe, AMCHAM Luxembourg is a de-facto International English speaking Chamber of Commerce, representing 350+ English speaking internationally focused companies. Paul-Michael is a broadly internationally experienced senior executive with 50+ years experience in Operational and Human Capital management and 30+ years of Board of Director level responsibilities in both the public and private sectors.
Oliver Zugel, Founder & CEO, FoliuMed
Oliver Zugel is the Founder and CEO of FoliuMed. FoliumMed produces Pharma-grade medicinal extracts and APIs at less than 1/10th of the costs of its competitors. Mr Zugel has been the CEO of a multinational public company for over 20 years, and started his first medical cannabis venture in the USA in 2016. He holds a First Class Honours Degree from the London School of Economics, and is a former partner of Harvard Professor Michael Porter.
Bekkozha Muslimov, Founding Partner, Leafy Tunnel
Bek is a Founding Partner at Leafy Tunnel, an investment firm dedicated to early stage companies focused on mental health and palliative care. His recent investments include Wundr Co.(European cannabis), ATAI Life Sciences (biotech platform for mental health disorders) and Synthesis Institute (medically supervised retreats). Prior to Leafy Tunnel, Bek was an Investment Director at Blue Wire Capital and has been investing in European technology and life science companies for 7+ years. While at Blue Wire, he led investments in companies including Monzo, Superawesome, Homehero, Ocean Harvest, Ihateironing. Bek is an MBA graduate of London Business School.
Linus Weber, Founder & CEO, Nimbus Health
Linus Weber is an experienced Business Consultant, Founder & CEO in the health care industry. Linus has been working at Ernst & Young in the Compliance and Quality Management Consulting unit prior joining Fresenius Medical Care the worlds leading company in renal care. He is a certified Project Management Consultant and GDP Responsible for the pharmaceutical distribution business. In 2018 after building the Compliance Management System at Fresenius he founded Nimbus Health a fully licensed pharmaceutical wholesaler in Germany, where he serves as CEO. The focus of Nimbus Health is to improve the wellbeing of patients by giving consistent and standardized access to alternative therapies based on Medicinal Cannabis and to reshape the health care system by developing additional Cannabis products.
Pascal Bouvy, Founding Partner, Bouvy & Avocats
A lawyer at the Court since 2006, Pascal advises on financial law, including applications for professionals of the financial sector with the Luxembourg supervisory authority (CSSF). He also focuses on national and international taxation, commercial and company law, contract law, advising our customers about the incorporation of companies, the drafting of documentation and corporate mergers and acquisitions. Pascal is also a director of several Luxembourg companies investing in mezzanine loans.Pascal was a Senior Associate at Dechert in Luxembourg and London. Prior to that, he worked for two years as a legal and tax consultant for an expert in the Luxembourg financial sector.
Alisia Ratliff, Founder, Victus C.V.
Alisia Ratliff, PMP, is the Founder of Victus C.V. She is an accomplished Chemist and licensed Project Manager. She specializes in helping investors and VCs go from conceptualization to a fully functioning operation with a diverse product portfolio. Alisia has successfully managed multiple start-up operations from build-out to launch with a vertically-integrated model, led the expansion and optimization of a high-producing cannabis manufacturer, and independently consulted many private firms on design of cultivation/manufacturing facilities, equipment procurement, financial projections, talent sourcing and product formulation using a breadth of technical knowledge.
Dr Veronica Stahl, Founder, CannIBite
Dr. Veronica Stahl is an international expert and leader in the dental industry. Her expertise is in R&D of precision biotech products with infusion of cannabinoids, for the dental industry. Her clinical expertise is in the fields of implantology, endodontics, and restorative dentistry, which are pivotal in CannIBite bvba Belgium projects. The new oral care products formulated by Dr Stahl with natural extracts and medical Cannabis are unique worldwide. Dr Stahl has patents in process in those fields. With advanced studies in dentistry and more than 24 years of dental experience, Dr. Stahl currently works in Belgium and brings a wealth of knowledge for the Startup CannIBite bvba. Licensed to practice in 4 countries BE, UK,NL,IL.
Joanna Weaver-Pélissier, Founder & CEO, Be Cann
Joanna Weaver-Pélissier is the Founder & CEO of Be Cann. Be Cann is a diversified, France-based holding company that creates, develops, invests in and fosters businesses across Europe, with a primary focus on harvesting the numerous benefits of hemp. They have a particular interest in the uses and applications of phyto-cannabinoids, especially cannabidiol (CBD), along the whole supply chain - from cultivation and extraction to branded, value-added consumer products.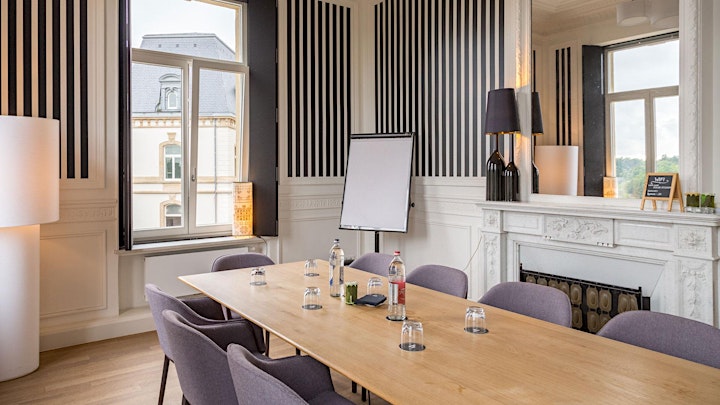 SPECIAL EVENTS
Exclusive Investor Briefings
For Gold and Silver ticket-holders, Investor Briefings are a chance to meet active investors pursuing opportunities in the space. Pairing decades of venture capital and cannabis expertise, our team will ensure pairings are relevant and useful.
Private Dinner
For Gold ticket-holders, the Private Dinner is a unique opportunity to engage a variety of industry heavyweights and investors. Located in the heart of the historic city of Luxembourg, L'Annexe will spoil you with fine French cuisine.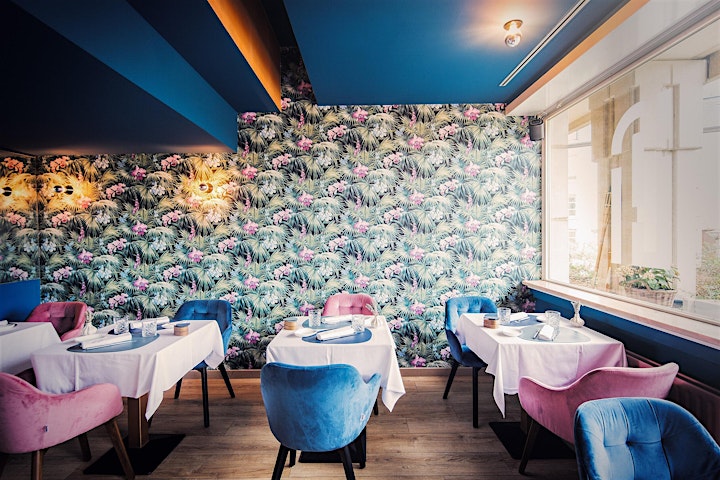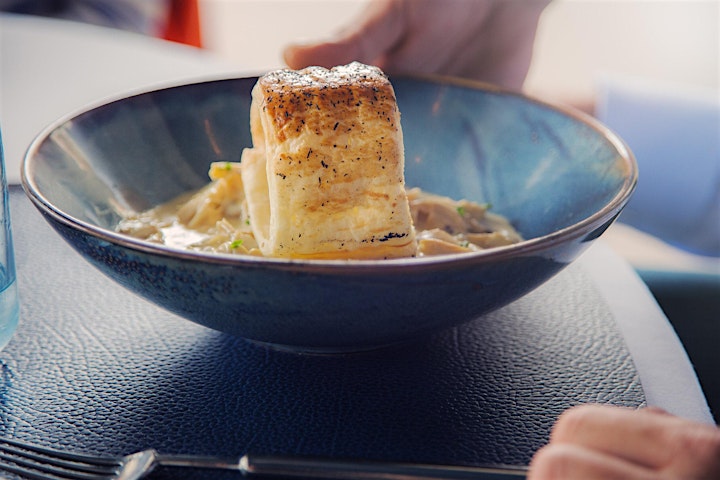 THE VENUE
House17 is a relaxed London-style club to meet, work and play. Located in the former residence of the Court of Justice, the House spans 960m2 over 4 floors, and is the only modern private members club in Luxembourg. Having opened its doors in 2014, House17 has become a home away from home for both the local and the international crowd; bankers and city professionals as well as creative executives.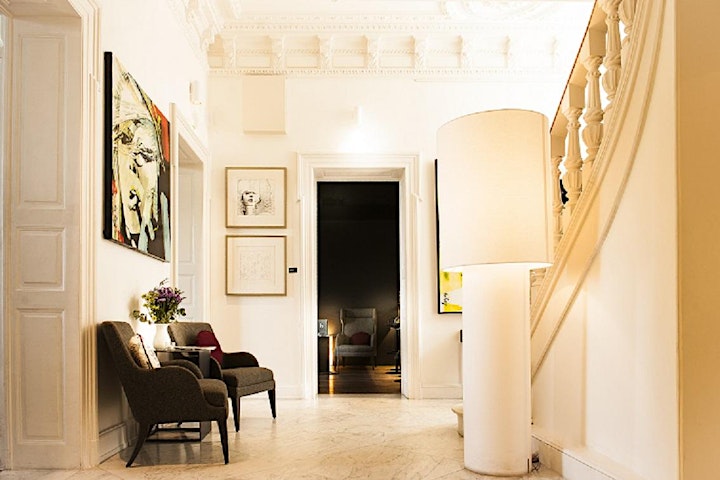 OUR SPONSORS
Our sponsors are an exclusive group of industry leaders and start-ups, who are selected to present and showcase their companies to our diverse network of investors, including UHNWIs, Family Offices, VCs, PEs and other Funds.
Selected sponsors have the unique opportunity to gain access to our full digital marketing and PR suite, placing their brand in front of 110,000+ customers, decision-makers and influencers.
Leading sponsors will also have the opportunity to personally connect with investors and multinational corporates through 1-on-1 investor briefings and private dinners.


PAST EVENTS
In 2019 we held two sold out investment summits in Europe, hosting 300+ investors and international cannabis companies. Investors including UHNWIs, Family Offices, and VCs with a combined AUM of €500m+ attended The Green Light events to meet founders and source investment opportunities.
TICKETS
All tickets are offered on a first-come first-served basis.
If you are an accredited member of the press, please contact us.