Macdonald-Cartier Club of Hamilton Breakfast with Erin O'Toole
Description
We are pleased to host Conservative Party of Canada (CPC) leadership candidate Erin O'Toole as our next guest speaker.
The breakfast will serve as a unique opportunity for conservatives to meet face to face with leadership candidates and ask questions themselves about what their platform and visions are as the party leader. The 2020 CPC leadership election will be held on June 27, 2020.
The Erin O'Toole Leadership Campaign Team is covering the cost of your breakfast for this event. Please register on Eventbrite if you are planning to attend.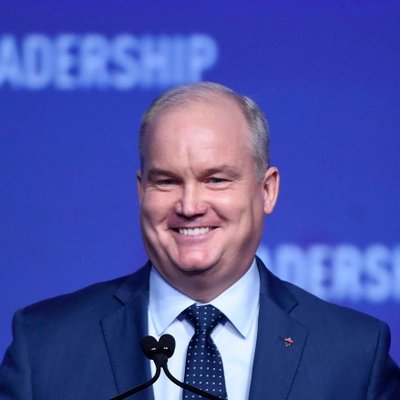 Here's Erin O'Toole's background (read his full bio here: https://erinotoolemp.com/about/ ):
On October 14, 2016, O'Toole announced his nomination to be a candidate in the 2017 Conservative Party of Canada leadership election. O'Toole received endorsements from 31 MPs, 12 former MPs, 17 provincial politicians, and CANZUK International. He placed third in the 2017 Conservative leadership election.
Erin O'Toole is the Member of Parliament for the riding of Durham (Ontario) and the Official Opposition Shadow Minister for Foreign Affairs and International Development. He was first elected to Parliament in a 2012 by-election and re-elected in the 2015 and 2019 general election. In the Conservative government he served as the Parliamentary Secretary to the Minister of International Trade before his appointment to cabinet as Canada's Minister of Veterans Affairs. Erin speaks fluent French.
Born in Montreal, Erin was raised in Bowmanville and Port Perry, Ontario as the oldest of five children. After graduation from Bowmanville High School in 1991, he joined the Canadian Forces and enrolled at the Royal Military College of Canada (RMC) in Kingston. He graduated from the RMC in 1995 and was commissioned as an officer in the Royal Canadian Air Force (RCAF). Erin's first posting with the RCAF was at 8 Wing in Trenton, Ontario working at the Rescue Coordination Centre on search and rescue operations. He was later posted to 17 Wing in Winnipeg, Manitoba to complete his training as an Air Navigator. He received his wings and in 1997 was posted to 12 Wing in Shearwater, Nova Scotia. Erin flew with 423 Squadron as a Tactical Navigator on the CH-124 (Sea King) Helicopter. The Sea King flew in support of the Royal Canadian Navy (RCN) conducting anti-submarine, maritime surveillance, search and rescue and naval support operations. Erin sailed with the RCN as part of the air detachment aboard the Canadian frigate HMCS St. John's.
Upon completion of his service in the regular forces in 2000, Erin transferred to the Canadian Forces reserves and attended law school at Dalhousie University in Halifax. It was during these years that Erin discovered his deep affection for the Atlantic Canada and where he met his wife and partner, Rebecca. He continued to work during law school serving with 406 Squadron as a training officer. Erin graduated from Dalhousie Law School in 2003 (LL.B) and returned to Ontario with Rebecca, to practice law.
Before running for office in 2012, Erin had returned to private practice at a national law firm working on corporate and business development issues for clients in Canada and internationally. He was also a contributing columnist for Marketing magazine writing a column called Rules of Engagement on advertising and marketing strategy.
For his leadership efforts in the charitable and non-profit sectors, Erin was recognized with the Young Alumnus Award from Dalhousie University and was also awarded a Queen Elizabeth II Diamond Jubilee medal in 2012. Erin is also the son of John O'Toole, long time Member of the Legislative Assembly of Ontario for Durham, and at one point, Erin and John were the first father and son to represent the same riding at the same time in Canadian history. Erin and Rebecca are proudly raising their two children, Mollie and Jack, and one spunky yellow Labrador Retriever.
Visit our website: mcchamilton.com
Feedback and recommendations on our next guest speaker are always welcome through our website contact form: http://www.mcchamilton.com/contact