Description
Macrame is the beautiful craft of knotting cotton twine to create decorative and one-of-a-kind textiles.
Join us as we channel our 70's spirit animals and create stunning macrame plant hangers. This workshop comes complete with a spool of 200 m of cotton twine, a terracotta pot, a real succulent/small plant and decorative beads.
You will also receive a take-home DIY booklet complete with all of the tips and techniques we learn in the workshop, not to mention inspiration and projects you can tackle in the future.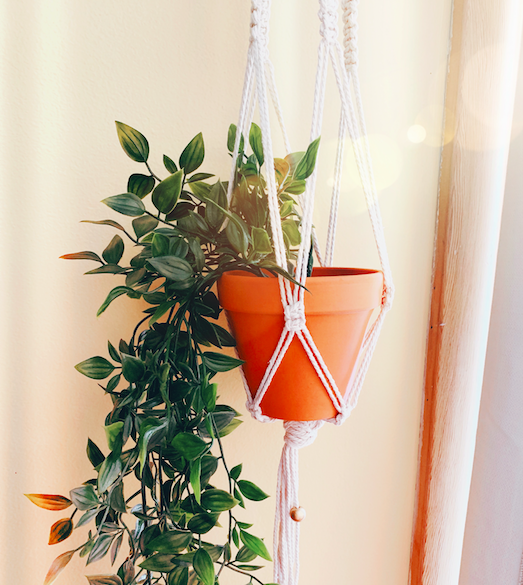 ---
Hands-On is all about helping you make time to put down your phone and pick up a new skill & conversation. Make new friends in the YYC community or find time for connection with your current friends and family members. We do welcome older youth, so if you would like to make this a creative date night with your mini-me, shoot us an email at info@handsonyyc.com.