Description
In this workshop, Jenny from plantbaby studio will teach you how to make an ethereal macrame wall hanging, accented with florals that have been selected to dry and last!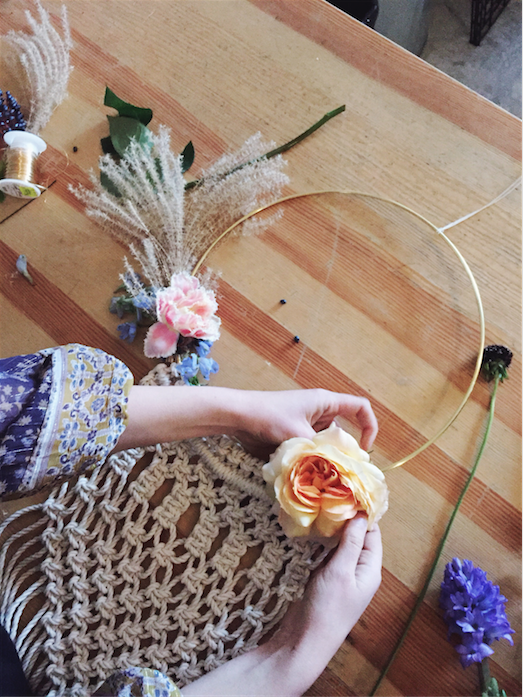 Macrame is a form of textile-making using knotting that has come back in a big way. Through guided step-by-step instruction, you will master the macrame fundamentals by creating your very own wall art, along with the basics of floral wreath-making.
You will be supplied with the gold ring, macrame rope, and blooms.
Jenny Morris is the plant lady behind plantbaby studio. Working within the Jungleloft (aka her home in Toronto) she makes and sells macrame and beaded plant hangers and helps you bring the outdoors in through workshops, interior styling, events and more! Jenny melts in the presence of roses, loves working with her hands (and encouraging others to do this same!) and documents her botanical obsession and jungle home on Instagram at @plantbabystudio.
Website: https://plantbabystudio.com/
Instagram: @plantbabystudio
Facebook: https://www.facebook.com/plantbabystudio/