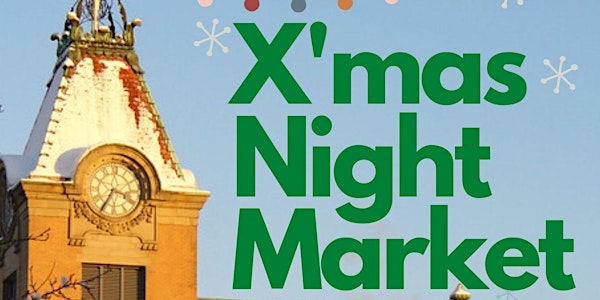 Made By HongKonger - Christmas Night Market
We invited a number of talented local Hong Kong crafters, artists and small businesses, featuring HongKongers uniqueness and characteristics
When and where
Location
Heritage Hall 3102 Main Street #204 Vancouver, BC V5T 3G7 Canada
About this event
We invited a number of talented local Hong Kong crafters, artists and small businesses, featuring HongKongers uniqueness and characteristics, to curate a selection of fashion, arts, crafts and services in celebrating this upcoming holiday season with you!
今次MADE BY HONGKONGER 聖誕節夜市,邀請咗多位住係溫哥華本地,才華橫溢嘅香港手工藝人、藝術家同小企業,以香港人特色,精心挑選時尚、藝術、手工藝,與您一起慶祝呢個係聖誕佳節!
Made By Hongkonger
Christmas Night Market
22-23 Dec 2022
6pm - 11pm
Heritage Hall
Mezzanine, 3102 Main Street
Vancouver, B.C.
V5T 3G7
inquiry: 3721thehomework@gmail.com
The Big Van - Van仔專區
#christmas2022
#christmasnightmarket
#vancouver
#vancouvermainstreet
Heritage Hall Vancouver BC See less