Description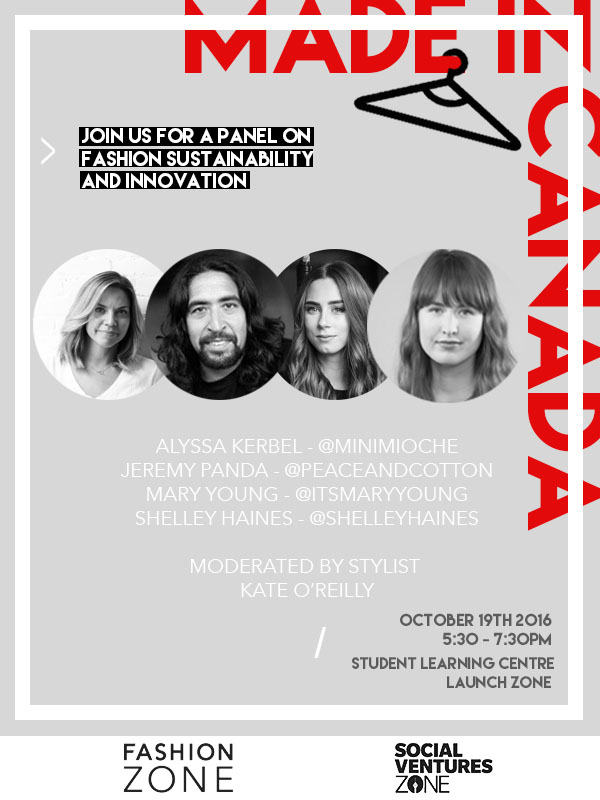 Canada has a strong lineage of talented fashion designers, but we are seeing fashion produced and manufactured overseas at an increasing rate. What was once a strong textile manufacturing industry here in Toronto, is now dwindling. Bias towards cheap, fast-fashion has led the charge for a number of years, but increasingly consumers are asking 'where did my clothes come from?' and 'what are the impacts of producing offshore?'. Designers and consumers alike are asking for fashion that is designed AND made in Canada. Can we fulfill this need and desire? Does Canada have the infrastructure to support Canadian made clothing?


The Made in Canada event, jointly hosted by the Social Ventures Zone and Fashion Zone, looks into the strengths and weaknesses of producing locally. A panel discussion between a retailer, designer, manufacturers and stylist will investigate what the industry currently looks like and highlight where it can go.


Students and emerging fashion entrepreneurs here at Ryerson will gain access to industry professionals and meet other entrepreneurs and designers in Toronto looking to produce locally.
Panelists include:

Alyssa Kerbel - Founder of Mini Mioche, an organic, eco-friendly childrenswear brand.
Jeremy Panda - Founder of Peace and Cotton, a Commercial Print and Manufacturing operation in Toronto.
Mary Young - Founder of Mary Young, a women's lingerie and loungewear brand.
Shelley Haines - Contract Lecturer at Ryerson School of Fashion and sustainable fashion advocate.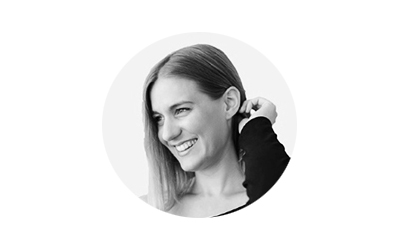 Moderated by Kate O'Reilly, Toronto-based international stylist and Marketing Coordinator at the Fashion Zone.
Event details
Date: October 19th, 2016
Time: 5:30PM - 7:30PM
Location: Launch Zone, Ryerson Student Learning Centre, 3rd floor (elevator access available)