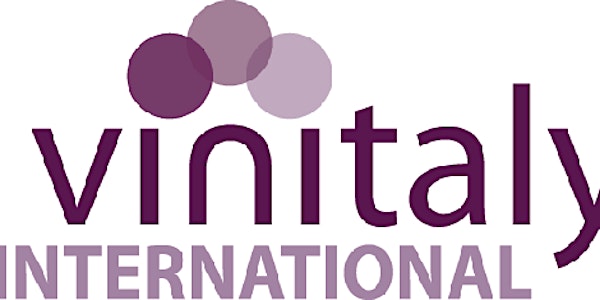 Made in Italy: Blending for the Better
Event Information
Location
Shaw Conference Centre - D2 (foyer to Hall D)
9797 Jasper Avenue
Edmonton, AB T5J 1N9
Canada
Description
With so many different varieties growing in one country, it's not surprising that they sometimes end up coalescing. In the very best of partnerships, the whole is greater than the sum of its parts. Here we explore classic combinations behind some of Italy's great wines as well as unique blends from inventive producers. Immerse yourself further in the world of Italy's native grapes and discover what each brings to these happy marriages.
Seminar led by: Michaela Morris & William Predhomme
Michaela Morris is a wine writer, educator and presenter based in Vancouver, Canada. Besides being the weekly wine columnist for the Westender newspaper, Michaela contributes to a number of publications and makes regular radio and television appearances. She lends her expertise abroad speaking at conferences and judging internationally. Michaela is a WSET instructor for levels 1-3 and leads lectures on Italy, Alsace and the Local Market for the WSET Diploma. She is also a certified Italian Wine Expert through Vinitaly International Academy and is in the second stage of her Masters of Wine studies.
Will Predhomme is Managing Director of Predhomme Inc., a wine-centric communications company based in Ontario. Will's professional background span a career based around beverage alcohol, having made his name as a professional sommelier at some of the top establishments in Toronto. Will is a producer of wines in both Oregon & South Africa under the Pearce – Predhomme label, is the host of The Globe & Mail Wine Basics Video Series & is an educator at The University of Guelph. Will holds the WSET Diploma in Wine & Spirits & is currently pursuing the Master Sommelier accreditation. He has represented Ontario & Canada globally at the ASI Best Sommelier of the World competition.
*time, wine and panelists subject to change
*all tickets are non-refundable
*must be 18 years or older to purchase
*all seminars will begin promptly at the stated times. Please be on time.
Seminars have a certain number of seats set aside for members of the trade. Trade will be able to register for seminars, subject to availability, at no extra charge with the purchase of a Vinitaly Canada Edmonton trade ticket via this link http://northernlands.ca/event/vinitaly-canada-edmonton-trade-tasting/
Date and time
Location
Shaw Conference Centre - D2 (foyer to Hall D)
9797 Jasper Avenue
Edmonton, AB T5J 1N9
Canada