Description
Magazines in a Digital World is hosted by Magazines Canada and Interactive Ontario. This new half-day event will offer panel discussions on the digital evolution of publishing and provide insights on how publishers large and small are using new platforms like virtual reality and video to reach their audiences.
A networking breakfast and break will allow attendees from the publishing and interactive digital media worlds to meet - and set the stage for new collaborations in storytelling.
All sessions take place in the Corus Theatre (25 Dockside Drive - 8th floor)
Tickets: $20 for Interactive Ontario, Magazines Canada and Ontario Book Publishers Organization members, $30 for non-members (If you are a member of one of these organizations, please check your email or contact us for the discount code)
Schedule
9am-9:30am
Registration & breakfast

9:30am-10:15am
VR for journalism
This session will examine how virtual reality is being used to tell factual stories in a variety of ways. As a medium that allows audiences to immerse themselves completely, VR offers new possibilities for how stories are told. How do you get started in VR? What considerations are unique to developing VR projects? Panelists will discuss the collaborations and processes they undertake and where they see VR development heading.
Moderator
CJ Hervey - Executive Producer, Quit Your Day Job Pictures
Panelists
Saleem Khan – Founder, Jovrnalism
J.Lee Williams – President, Occupied VR
Karen Vanderborght - Creative VR Director, NFB, Ocean School
Nicole Del Medico – Creator, Never Forget: An Architecture of Memory

10:15am-11am
Telling stories and generating revenue through video
Increasingly, magazines are creating compelling video content to reach new audiences. This session will look at standalone video content, as well as how to integrate video as a component of written editorial packages. Opportunities in sponsored content and livestreaming video will also be discussed.

Moderator
Matthew Holmes - CEO, Magazines Canada
Panelists
Andrew Tolson – Editor-in-Chief, Video, Rogers Digital Content & Publishing
Andrew Gunadie (gunnarolla) - Founder & Producer, youtube.com/gunnarolla
Chris Bilton - Deputy Editor, VICE
11am-11:15am
Networking break
11:15am-12pm
Finding your community: engaging audiences online and IRL
These days, savvy magazines engage their audiences on diverse platforms across print, web, social media and even in person. Join panelists who have built loyal readerships through a mix of strategies, as they tell us how they found their publication's community. Whether it's great social content, IRL events or email newsletters, find out what they've done that could work for you.
Moderator
Andrea Chiu – Freelance journalist, social media strategist and @TOFoodie
Panelists
Haley Overland – Senior Editor, Social Media, Chatelaine
Fabi Reyna – Editor-in-Chief, She Shreds Magazine
David Topping – Digital Strategy & Product Manager, St. Joseph Communications

12:00pm-12:15pm
Closing remarks
Presenting Partner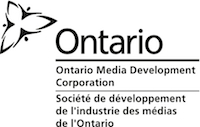 Event Partner