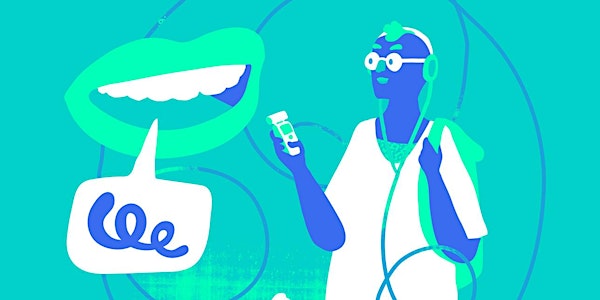 Magazines West 2020 Virtual Conference - Webinar Series Sept. 14-18/21-25
A two-week series of online professional development events for magazine professionals, journalists, students, and others.
Refund Policy
Contact the organizer to request a refund.
About this event
- Introduction -
The Magazines West Conference, or MagsWest, is British Columbia's only conference for magazine professionals and students.
Journalists, bloggers, communications staff, marketers, designers and others will also find sessions of interest at our event.
MagsWest is organized by the Magazine Association of BC in consultation with its members and the local publishing industry.
This year, MagsWest will run from September 14 to 18 and 21 to 25 via Zoom. For details on our speakers and sessions, please visit our conference website.
MagsBC offers its members, members of affiliated organizations, and students a discount to all sessions. See below the schedule for the list of affiliates.
MagsBC supports reducing barriers to the disadvantaged. Please contact us as soon as possible if you would like to register for our conference or other programming but cannot because of financial hardship or disability. We have a limited number of free tickets available, and we will also do our best to hire a hearing or visual interpreter if needed.
We want you to come!
- Schedule -
Each online session will be presented via Zoom at 12 noon PT except for Friday, September 18, which will be 10 a.m.-1 p.m. PT.
If you've never used Zoom before on your system, you can join a test meeting to make sure you can access your session.
For more information, please visit our sessions and speakers pages.
Week One
September 14, 12-12:50 p.m. PT: Use Your Voice: The Power of Small Magazines and Local Media - Keynote Manifesto by Erin Millar, Discourse Media
September 15, 12-1:15 p.m. PT: Building Your Magazine Through Unique Brand Experiences and Other Revenue Strategies - Jason Maghanoy, St. Joseph Media
You can also register for 1 of 4 Revenue Diversity Doctor consultations with Jason Maghanoy on September 15 (3:15-3:45 p.m. / 4-4:30 p.m. PT) and September 17 (10-10:30 a.m. /  10:45-11:15 a.m. PT).
September 16, 12-1:15 p.m. PT: CANCELLED - How To Do Scrollytelling in an Effective and Appealing Way - Malin Pettersen, Vev Design
September 17, 12-1:15 p.m. PT: Investigative Collaborations for Local News Organizations and Magazines - Patti Sontag, Institute for Investigative Journalism
September 18, 10 a.m. to 1 p.m. PT: Finding Stories in Numbers -  3-hour online workshop on data journalism with David McKie
- Registrants to David McKie's workshop must have a spreadsheet program they're familiar with using, e.g. MS Excel, available during the workshop.
- Registrants will also be asked to submit a data-related research question at least a week before the workshop, i.e. by September 11.
Week Two
September 21, 12-1:15 p.m.: Leveraging Your Grant Funding to Get Stuff Happening - Allyson McGrane, Left Right Minds
September 22, 12-1:15 p.m.: Service Packages for Small and Niche Magazines - Stacey McLachlan, Canada Wide Media
September 23, 12-1:15 p.m.: Using Storytelling to Expand Your Magazine's Reach -  Fiona Bramble and Kari Whittle-Brown, Here Magazine and David McKie
September 24, 12-1 p.m.: Changes to the CPF Aid To Publishers Program Q&A - Karine Morin, Canada Periodical Fund (FREE SESSION)
September 25, 12-1:30 p.m.: Freelance Writing - Jennifer Van Evra
- Our Sponsors -
- Affiliated Organizations -
Magazines Canada
Alberta Magazine Publishers Association (AMPA)
L'Association québécoise des éditeurs de magazines (AQEM)
Association of Book Publishers of BC (ABPBC)
Editors' Association of Canada (EAC)
Federation of BC Writers
Professional Writers Association of Canada (PWAC)
Writers Union of Canada
Canadian Media Producers Association (CMPA)
DigiBC
Directors Guild of Canada (DGC)
IATSE
Motion Picture Production Industry Association of BC (MPPIA)
Music BC

This conference is funded by the Government of Canada.

Additional funding provided by Creative BC | Supported by the province of British Columbia