Sales Have Ended
Registrations are closed
Pre-registration is closed at this time. You are welcome to come to our registration desk at the following dates and times to register for various sessions: Thursday Oct. 26/17 12:30-1:30 p.m. at UBC Robson Square. Thursday Oct. 26/17 6:30-7:30 p.m. at VSO School of Music. Friday Oct. 27/17 8 a.m.-3:15 p.m. at UBC Robson Square. You are also welcome to sign up to our newsletter to receive notice of upcoming events and other initiatives: https://goo.gl/JwQdMx Yours, Sylvia Skene Executive Director Magazine Association of BC
Sales Have Ended
Registrations are closed
Pre-registration is closed at this time. You are welcome to come to our registration desk at the following dates and times to register for various sessions: Thursday Oct. 26/17 12:30-1:30 p.m. at UBC Robson Square. Thursday Oct. 26/17 6:30-7:30 p.m. at VSO School of Music. Friday Oct. 27/17 8 a.m.-3:15 p.m. at UBC Robson Square. You are also welcome to sign up to our newsletter to receive notice of upcoming events and other initiatives: https://goo.gl/JwQdMx Yours, Sylvia Skene Executive Director Magazine Association of BC
The Magazines West 2017 Conference brings together magazine professionals and experts to learn from each other.
About this event
The Magazines West professional conference (MagsWest) returns this year with:
7 professional development sessions, including 2- to 3-hour intensives and Mac labs

2 free Q&A sessions with government funders

2 networking events and a public talk

A magazine display table where delegates can leave their publications for others to peruse and take away
For more information on speakers and sessions, please visit our website at: http://magsbc.com/MagsWest2017/
Schedule
Thursday Afternoon Pre-Conference
1:15 - 4:30 p.m. Denny Dias, Alive Publishing: Producing Video for the Web: Pre-Production - 3-hour intensive, UBC Robson Square. See also Post-Production lab below.
Thursday Evening Public Talk
7:30 - 8:30 p.m. Ijeoma Oluo, The Establishment: Stealing Someone Else's Voice (Cultural Appropriation), VSO School of Music, 843 Seymour St., Vancouver. Sponsor: Magazines Canada.
Friday Conference
7:30-8:30 a.m. Networking Breakfast, Cibo Trattoria, 900 Seymour St, Vancouver (6-minute walk to conference venue). Pre-registration is required. Attendees must pay for their own food and drink.
UBC Robson Square:
9-9:45 a.m. Kate Lesniak, Bitch Media, Keynote: Facebook Doesn't Care About You Like Your Members Do: Sustaining Independent Media in a Social Media Landslide. Sponsor: Mitchell Press.
10 a.m.-12 p.m. Denny Dias, Alive Publishing: Producing Video for the Web: Post-Production - Mac Lab. See also Pre-Production intensive above. Limited to 15 attendees.
10:15-11:45 a.m. AnnMarie MacKinnon, Geist magazine, moderator: The Unique Challenges and Opportunities of Digital Publishing - Panel. With Jenny Uechi, National Observer, Karm Sumal, Daily Hive, Kate Lesniak, Bitch Media, and Jeanette Ageson, The Tyee.
10:15-11:30 a.m. Scott Gray, Mitchell Press: Publication Printing: Making Use of Tomorrow's Print Technology Today
11:45 a.m.-12:45 p.m. Buffet lunch.
12:30-1:20 p.m. Sue Donaldson, literary arts program officer: BC Arts Council Q&A for arts & literary magazines. Free session.
12:30-1:20 p.m. Harold Boies, Director: Canada Periodical Fund Q&A for all magazines. Free videoconference session.
1:30-4:45 p.m. Felice Bisby, Knowledge Network: Magazine Layout and Design - Mac Lab. Limited to 15 attendees.
1:30-4:45 p.m. Taryn Hardes: SMART Social Media: How To Activate Social To Reach Your Goals - Workshop intensive. Limited to 30 attendees.
1:30-2:45 p.m. Devon Persing: Getting Out The Word: 5 Ways to Make Your Magazine Website More Accessible. Sponsor: Simply Accessible.
3:15-4:30 p.m. Ijeoma Oluo, The Establishment: Race, Culture, and the Gatekeepers of Language. Sponsor: Langara College Publishing Program.
Afterwards:
5-6:30 p.m. After-Conference Social, Earl's Kitchen & Bar, 905 Hornby St., Vancouver. Pre-registration is required. Some appetizers will be provided, but attendees must pay for the rest of their own food and drink.
Registration
To take advantage of the early bird rates, please pre-register by October 18 midnight.
Pre-registration ends October 24 midnight. There will also be on-site registration at the conference.
A buffet lunch is included for full-conference pass holders only. If you are not coming for the full day, you must purchase lunch when you register online. A limited number of lunch tickets will also be available at the conference.
Staff of and regular contributors to MagsBC member magazines, and associate and affiliate members, may claim between 1-5 Friday conference passes for free. See http://magsbc.com/join/ under "membership dues" for details on passes. If you did not receive the free registration link, or you're not sure whether you're eligible, contact Sylvia Skene exec@magsbc.com with your name and membership information.
Members of affiliated organizations and students at accredited post-secondary institutions may all claim a discount on registration. Again, if you have not received the discount code, please contact Sylvia with your name, program and institution or affilated organization to receive it.
Affiliated organizations include: Magazines Canada, Alberta Magazine Publishers Association (AMPA), Canadian Society of Magazine Editors (CSME), Editors' Association of Canada (EAC), Federation of BC Writers, Graphic Designers of Canada (GDC), Professional Writers Association of Canada (PWAC), Writers Union of Canada, Association of Book Publishers of BC (ABPBC), DigiBC, CMPA - BC Producers Branch, the Motion Picture Production Industry Association of BC (MPPIA), and Music BC.
MagsBC supports reducing barriers to the disadvantaged. Please contact us as soon as possible if you would like to attend our conference or other programming but cannot because of financial hardship or disability. We have a limited number of free tickets available, and we will also do our best to hire a hearing or visual interpreter if needed.
We want you to come!
FAQs
What are my transportation/parking options for getting to and from the event?
All of our venues are in downtown Vancouver and close to bike lanes, train stations, other transit, and each other.
Parking for UBC Robson Square Lot #110 can be found under the Impark.com website. Drive south on Hornby and turn right just before Nelson to enter.
The VSO School of Music also has underground parking; drive north on Seymour and turn left just past the school entrance.
We're still searching for the perfect venue for our after-conference social, but never fear: it will be close to the conference.
Check out Parkopedia if you're not familiar with street parking and parkades downtown: https://en.parkopedia.ca/
Do I have to bring my printed ticket to the event?
If you registered late, would like to keep track of what you signed up for, or would like to make sure we have you listed, please bring a printout or display it on your phone. We will have a list of registrants, but of course we're only human, and may have missed you or not have the information you need.
Is my registration fee or ticket transferrable?
It is. Please let us know who will be claiming your ticket at the registration desk. We prefer to know right away so we can make the change before the conference, but we understand last-minute changes do happen.
How can I contact the organizer with any questions?
Sylvia Skene, executive director of the Magazine Association of BC, can be reached via exec@magsbc.com or 604-688-1175.
We would like to thank our sponsors for their generous support:
Platinum sponsor, public talk: Magazines Canada
Platinum sponsor, keynote: Mitchell Press
Silver sponsor: Simply Accessible
Bronze sponsor: Canadian Society of Magazine Editors (CSME)
Other sponsor: Langara College Publishing Program
This conference has been funded by the Government of Canada.
This conference has also been made possible in part by the financial support of Creative BC.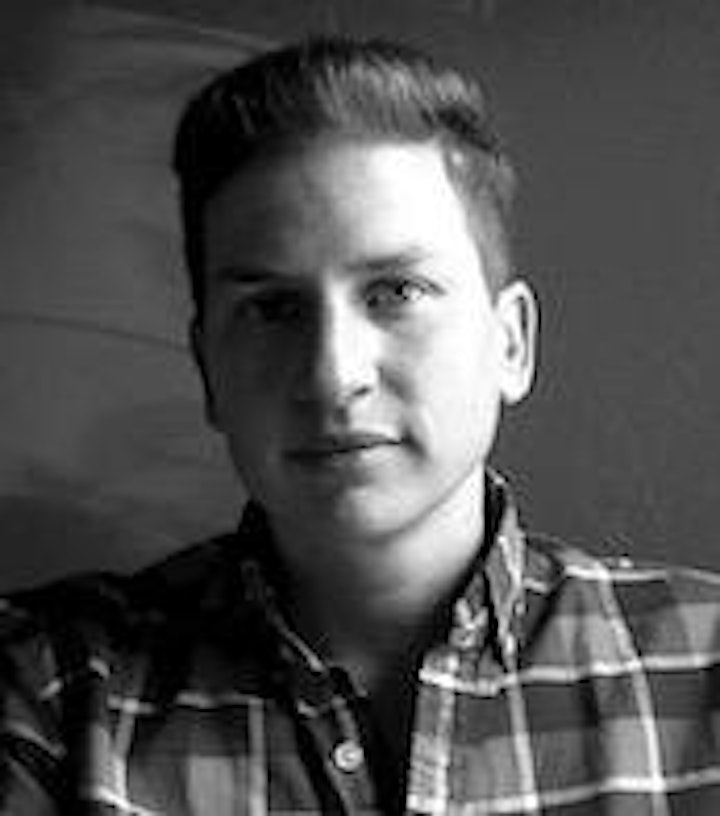 Organizer of Magazines West Conference 2017
The Magazine Association of BC represents, connects and promotes the BC magazine industry by uniting the talent, knowledge and skills of its publishers, editors, writers, graphic artists, salespeople and others in the industry. MagsBC membership is made up of a wide variety of magazines, from small to large, literary to lifestyle and leisure, arts and culture, news, business, and special interest magazines.

MagsBC is a member-run organization, with a mandate to work on behalf of our membership. All of our projects are developed in conjunction with our members and respond to their needs.