Magazines West

Friday, June 15, 2012 from 9:00 AM to 3:00 PM (PDT)
Event Details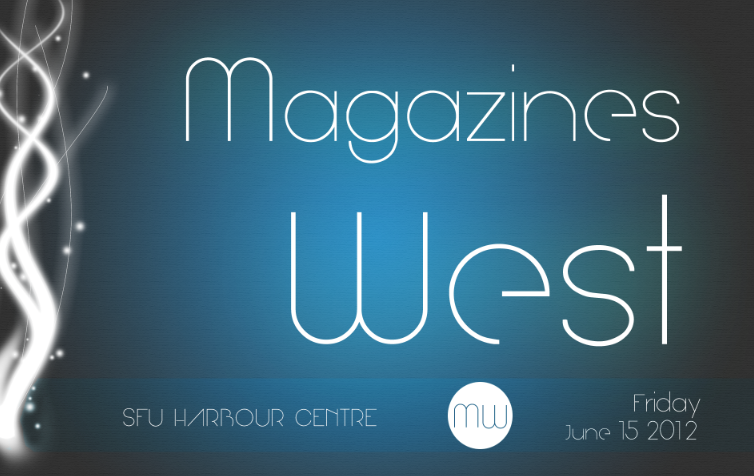 The 10th Annual Magazines West Conference will be held on June 15, 2012 at SFU Harbour Centre - Rooms 1420 and 1430. Join us for a day of interaction, networking and learning from the best within the industry. Come meet your peers in a lively and informative setting!
Early Bird Registration ends June4.
Then join us for a fun filled evening at  the Western Magazine Awards event that follows after the MagsWest conference. For more information about WMA visit http://westernmagazineawards.ca 
Conference Programme

Session 1 -  9:00am – 10: 30am
Breaking The Rules of Online Publishing
David Beers, of The Tyee will present the do's and don'ts for online editing and presence. The session will discuss the "rules" to live by in the online publishing world and how The Tyee breaks them; which ultimately ends up working for them. This session will also compare the Tyee's practices versus other publications.  Find out if rules are meant to be broken.

David Beers is the editor-in-chief and founder of The Tyee. Previously, he was the senior editor at The Vancouver Sun, Mother Jones and the San Francisco Examiner, and has won national honors for his writing and editing in Canada and the U.S.
Session 2 -  11:00am – 12:30pm
Sales Bootcamp: Selling Ad-Space Successfully
Adon Riggs, CEO of insightful selling solutions and author of the book insightful selling "Use the Sales Formula™, will be discussing the must-have strategies for selling ad space - for your online and print magazines. The session will provide insight on what makes a sales team successful, which industries to go after and the do's and don't when dealing with sales prospects.


Adon Riggs helps salespeople, and entrepreneurs simplify selling by differentiating themselves to create customer value using the Sales Formula™.  He is a certified sales and marketing executive with SMEI international, and his sales training program is now part of the business certification program at the University of the Fraser Valley in British Columbia Canada.

AGM LUNCH

12:45 – 1:20
Booths
Newspaper Direct
Texterity

Interested in a booth? Contact jhope071@gmail.com for details

Magazine Exchange

Bring your magazine issues, share expertise and make new contacts.
Sessions 3 -   1:30pm - 3:00pm
Going Digital: How To Transition From Print to Online

Andrew Wallace of Toronto Life and Joy Gugeler from Vancouver Island University will share the stage and present to you the best strategies for transitioning your print magazines to the digital world, while still maintaining your beloved print. At this session, you will learn the basics of going digital, how to find new readers for the digital format, how to keep your print readers, and how to maintain presence online after transition. The session will provide an industry and academic perspective on how to effectively dive into the digital world and ends with a Q&A period, so make sure to have all your questions handy!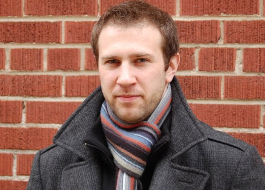 Andrew Wallace is currently the online editor of Toronto Life. He has published articles in Reader's Digest, ELLE Canada and This Magazine and was previously the director of communications for Athletes for Africa, a small Toronto-based nonprofit organization. He also may or may not really, really like the Harry Potter series.
Joy Gugeler specializes in Digital & Media at Vancouver Island University. She is a senior publishing executive that manages editorial content and business ventures for new and traditional media. With over 17 years of industry experience, Joy Gugeler specializes in re-launching and branding start-up ventures, SEO, editorial training and networking with industry insiders.
When & Where
555 West Hastings Street
Vancouver, V6B 4N4
Canada

Friday, June 15, 2012 from 9:00 AM to 3:00 PM (PDT)
Add to my calendar