Description
This is a workshop for underrepresented folks who are thinking about speaking at a Magento event. Does the thought of speaking at a Magento event intrigue you? The focus of this hands-on, online workshop will be to generate Magento-related topics to give a talk on, boost your speaking confidence, and allow you to practice speaking in a safe space. At the end of the workshop you will have a few ideas for talks, an outline on one topic, a title, a pitch/proposal for applying to events, a bio, and a chance to practice speaking.

***You do NOT have to have any experience in public speaking. This workshop is for all levels of experience.
This workshop is for you if:
You identify as a person from a marginalized or underrepresented group

You've thought about speaking at a Magento event but haven't been able to think of a topic

You think you don't know anything worth speaking about

You'd like to feel more confident about being on stage

This one workshop will be two 2.5 hour sessions, each a week apart.
Part 1: Saturday, January 11, 2020 (5-7:30pm UTC / 10:30pm - 1am IT / 1-3pm ET / 10am-12:30pm PT):
- Why speak at Magento events?
- Dispelling some myths about speakers/speaking
- Coming up with topics and choosing one
- Writing a meetup description or conference pitch
- Practice speaking in front of a group

Part 2: Saturday, January 18, 2020 (5-7:30pm UTC / 10:30pm - 1am IT / 1-3pm ET / 10am-12:30pm PT):
(Prerequisite: Part 1 on January 11)
- Coming up with a great title
- Writing your bio
- Writing the outline
- Becoming a better speaker tips
- Creating great slides
- Practice giving a short talk

Materials
- Slides
- Full workshop script

This will be held on Zoom Video Conference where everyone will have the chance to participate if they wish in the large group and in small breakout groups of 4-5 each. There will also be an option to listen in by telephone instead.

Please try to arrive 15 minutes early so that we can start on time.

In order to encourage attendance, we are asking folks to secure their spots with a small ticket price. The suggested donation with your ticket is $5USD, which is a donation to Women Who Code. If you can afford a donation of $10USD with your ticket, you will be supporting one of your peers to also attend.

Organized by: Sherrie Rohde from Magento, an Adobe Company

Facilitator: Jill Binder from Diverse Speakers In Tech (https://diversein.tech)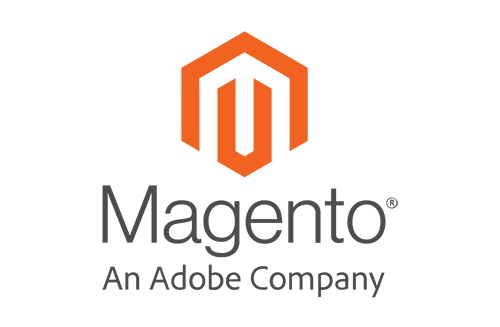 Organizer of Magento Community Diverse Speaker Training (Part 1: Jan 11, Part 2: Jan 18)
Jill Binder, Facilitator:

Jill Binder is the Founder and Chief Consultant/Trainer of Diverse Speakers in Tech. She leads the Diverse Speaker Training group in the WordPress.org Community Team which encourages folks from underrepresented groups to speak at WordPress events. She helped organize the first BuddyCamp and for three years co-organized WordCamp Vancouver. She was voted runner-up for the 2020 BraveIT Award, featured as a Person of WordPress on WordPress.org in 2019, named one of the top 100 Influencers of WordPress in 2014 by Torque Magazine, and listed one of the top 10 Women of WordPress by CloudWays. She is excited to be bringing this transformative workshop to more technologies.

https://diversein.tech  @jillbinder