Magic Squares Artists' Panel: The Manifest and the Hidden

Friday, May 20, 2011 from 7:30 PM to 9:00 PM (EDT)
Event Details
Magic Squares is an exhibition at the Textile Museum of Canada from May 20 to November 20, 2011, curated by Patricia Bentley.
ARTISTS' PANEL: The Manifest and the Hidden
The Textile Museum of Canada and Subtle Technologies are pleased to be coproducing an exciting event with the artists featured in this exhibition on the exhibition's opening night. All four exhibition artists will join together for an evening of in-depth discussion of their work and how it relates to the Islamic African artifacts on display.
EXHIBITION: Magic Squares: The Patterned Imagination of Muslim Africa in Contemporary Culture
Jamelie Hassan, Hamid Kachmar, Alia Toor, and Tim Whiten explore the relationship of patterns, communication and spirit in conversation with textiles and symbols from the Museum's permanent collection of Islamic African artifacts. Magic squares, known all over the world as mathematical games like Sudoku and Kenken, become carriers of powerful and diverse cultural meanings when they are painted, woven or embroidered on textiles in Muslim Africa. Anthropologist and social historian Zulfikar Hirji will host the conversation.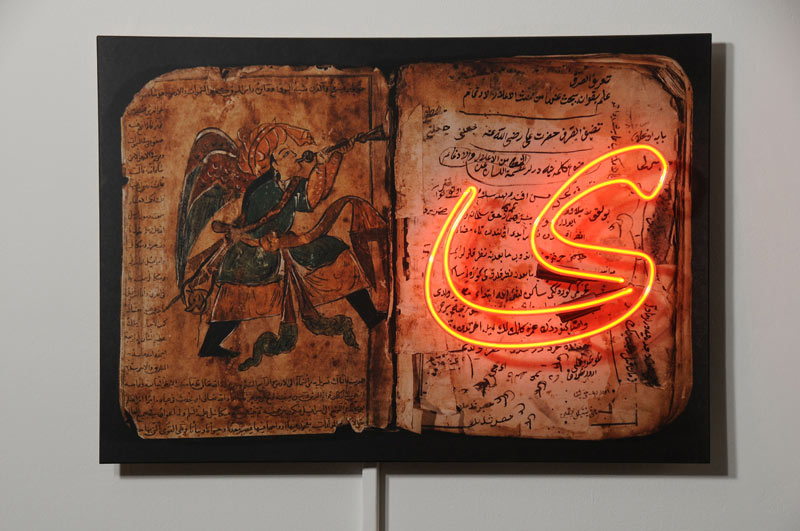 Jamelie Hassan engages notions of power and displacement through a series of works that feature one iconic Arabic letter written in neon, or pastiches of objects set in juxtaposition to evoke memory and loss. Hassan's work is represented in major collections across Canada including the National Gallery of Canada (Ottawa), the Art Gallery of Ontario (Toronto), the Glenbow Museum (Calgary), and the Morris and Helen Belkin Art Gallery. Hassan has received numerous awards for her work including the Governor General's Award in the Visual and Media Arts in 2001.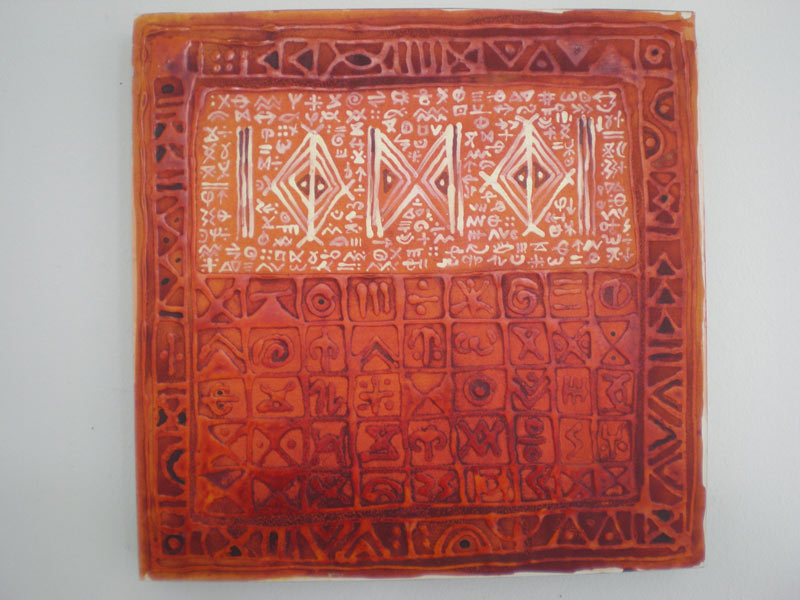 Hamid Kachmar produces wall-hung assemblages made of textiles and sculptural media that explore the iconography of the Amazigh (Berber) of North Africa through calligraphy and magic squares imagery. Kachmar's works have been shown internationally and he is the recipient of several awards. He lectures on experimental studio and mixed media at Howard University in Washington DC.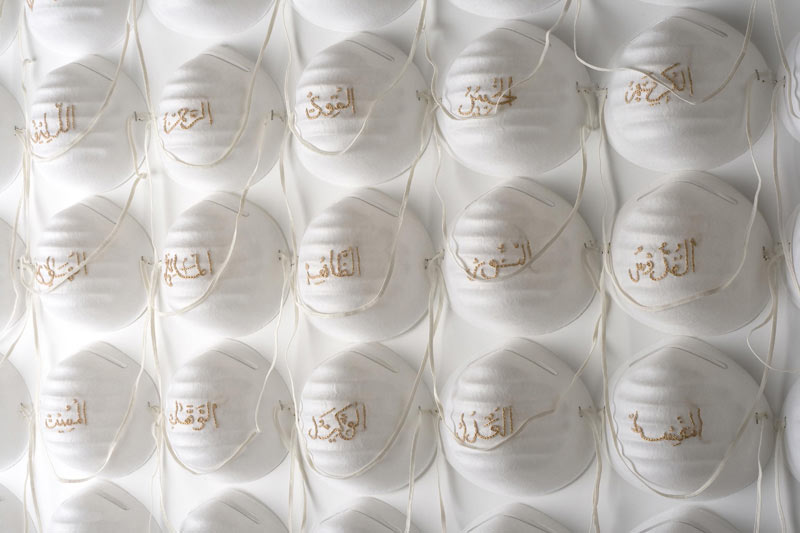 Alia Toor is an artist and educator whose interests lie in the intersection of culture, media and education. She holds an MA in Communication and Education from Columbia University, NYC. Toor's art practice explores how text and images inform social understanding of beauty, language, religion, belonging, and security. Her work 99 names of Aman addresses the effect of seriating an industrial object, the dust mask, which she has transformed through embroidery into an object with talismanic meaning.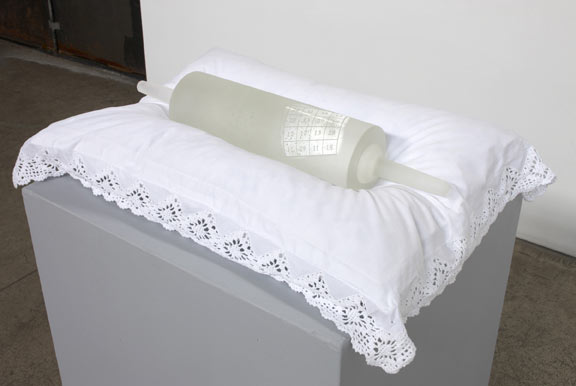 Tim Whiten's series in etched glass takes magic squares as its subject, elucidating personal and family history. Whiten, an internationally recognised artist, has exhibited his work in major exhibitions of drawing and sculpture throughout North America, South America, Mexico and Asia. He is represented in numerous private, corporate and public collections, including Canada's National Gallery, the Art Gallery of Ontario, the Museum of Contemporary Canadian Art, Shell Oil, Imperial Oil and the Toronto Dominion Bank.
When & Where

The Textile Museum
55 Centre Avenue
(near the corner of Dundas and University; close to St Patrick subway station)
Toronto, Ontario M5G 2H5
Canada

Friday, May 20, 2011 from 7:30 PM to 9:00 PM (EDT)
Add to my calendar