Description
Join me on a journey that will catapult your business.
Are you looking for a kick-ass brand identity for your business?
Does the word 'branding' have you running in circles?
Do you struggle to express what makes your business so awesome?
If you answered yes to any of the above, attending Magnetize Your Brand may be the smartest move you make. Whether you're a seasoned business owner or you're just starting up, let me take you on an incredible journey through the basics of branding and, together, we can tackle challenges you may be facing.
This full-day event is packed with exciting activities including intensive discovery exercises, thoughtful facilitation and we'll hear from a couple of very compelling guest speakers like Lisa LaJoie.
At the end of the day you'll walk away with a clear vision of your brand and how to express your ideas to a designer.
Don't miss out on this incredible opportunity. 50 places maximum.
The first Magnetize Your Brand workshop (held on March 26th) SOLD OUT!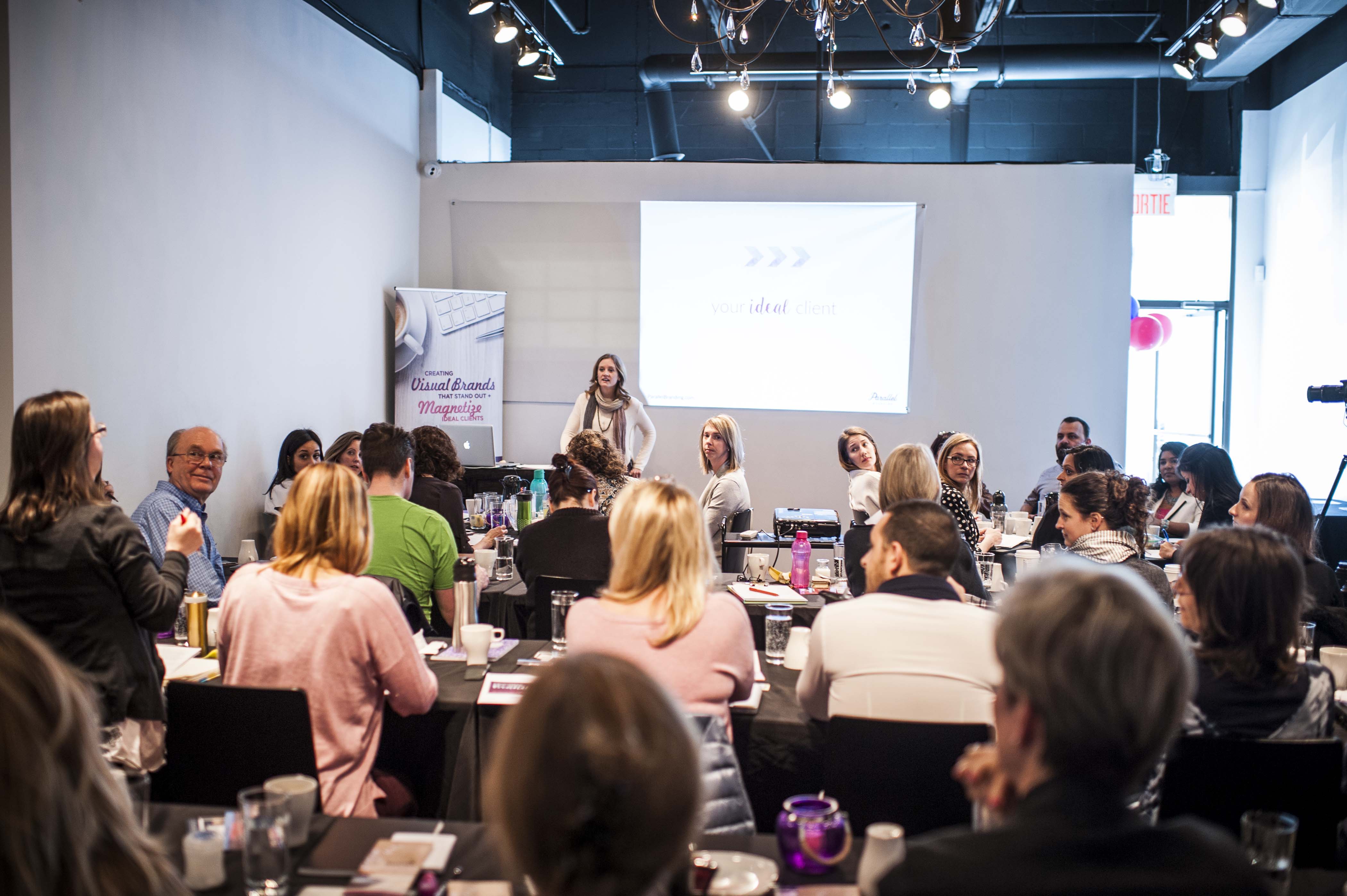 WHAT THEY SAY

"This was a fun hands on workshop in which Christine easily carried us through the process of creating a brand. It was a very organized event with great attendees, sponsors and guest speakers. If you're in (or you want to be in) business, see Christine and her team. She is a branding genius." —Emily Ramdas, www.EmilyRamdas.com
"Absolutely awesome workshop! I traveled a little over two and half hours to attend and it was totally worth it! The work shop was packed full with useful hands on information. Christine knows her stuff and her team was awesome. Well worth the price of admission!" —Kyle Rodeck, www.MerchantCorner.com
"I really enjoyed Christine's branding workshop: it was engaging, fun and well presented. Christine has a great network of entrepreneurs who can support you in building your brand. I recommend this workshop highly." —Chris Chimbers, www.HeartFreedom.ca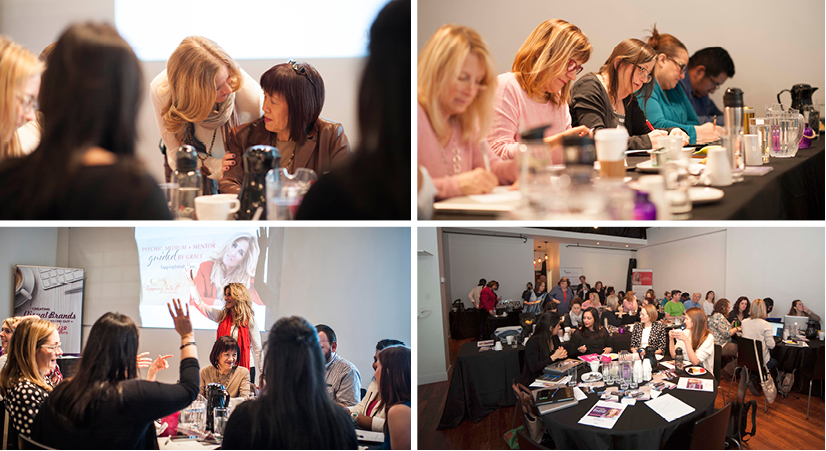 What you'll need to bring:
Notebook + pens or pencils
Laptop, tablet, or smartphone (ideally a laptop or tablet — with a full charge!)
Have your Pinterest account setup (remember to bring your login info)
Business cards for networking
ABOUT CHRISTINE JOY DÉCARY
Christine Joy founded Parallel Branding (a virtual design + communications agency) back in 2005, and in her 15+ years of experience building brands, she has seen first-hand the magic that happens when talent and businesses click. Whether a new product looking to nail its identity, or a well-established brand ready to refresh its marketing tools, Parallel Branding's reputation for professional, reliable, and meticulous work has been lauded by many a happy customer.