Description
MAGnum Opus Charity Art show is a show created by Sean Paul Arceta to raise money for a non-for-profit youth organization known as iHuman Youth Society. The art focuses on a shoe known as the Nike Mag which was featured in the 1989 film Back To The Future II. The shoe is the focal point of all Sean's artwork twisted into popculture references of the 80's and 90's within film and television. All art will be for sale on a sliding scale system, so guests pay what they want in between the price range indicated on a specific piece. This is the second MAGnum Opus Charity Art Show, and the first show in January had successfully raised over $2300.00 which was donated to iHuman Youth Society to support their creative program.
Promo Video for MAGnum Opus Charity Art Show: https://www.youtube.com/watch?v=rLBMxwfB6kY&t=17s
There are over 75 art pieces created for this second installment. There will also be a DIY Photobooth where guests can dress up as Marty or the Doc included with accessories. Replica props will also be on display throughout the space. This show will also have the Delorean Time Machine on-site where guests can learn about the car from this 1:1 accurate replica, and take photos with the vehicle interior/exterior. Donations will be accepted for guests who may want to sit in the car.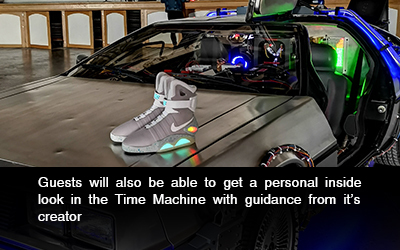 There will be exclusive pieces created by Sean Arceta which were also signed by the celebrity cast of Back To The Future which will be for sale.
There will also be exclusive artwork that was created by young artists of iHuman where art will be featured on parts of a plane. This would not be possible without the support of the Alberta Aviation Museum who is contributing recycled aircraft parts which will be used as canvases for the young artists. These pieces will be displayed at the MAGnum Opus Charity Art Show, and for further use by the Alberta Aviation Museum.
Silent Auction items will also be availble which were donated in-kind by local urban retailer Foosh. 100% of the winning bids will be donated to iHuman Youth Society.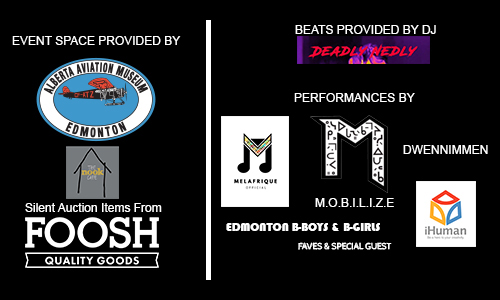 100% of the Ticket Sales from MAGum Opus and 1/4 of the art sales will be donated to iHuman Youth Society. The remainder of the proceeds will be used to cultivate more art pieces for the next show in 2020.
There will also be a personalized art-gift created by Sean that will be given for free to the first 40 guests that show up to the event. Tickets are non-refundable.
Check out more information about the following:
Alberta Aviation Museum: http://albertaaviationmuseum.com

iHuman Youth Society: http://ihuman.org
Follow for more content.
Instagram: @yeg.magnumopus