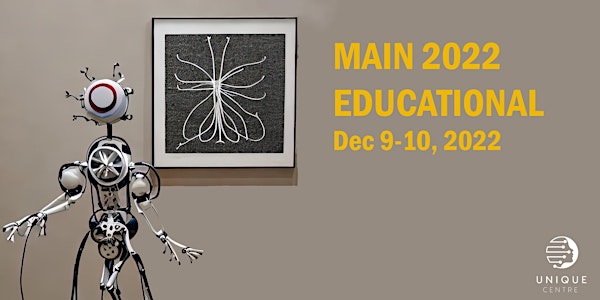 MAIN educational
Montreal AI & Neuroscience - MAIN educational
When and where
Location
4545 Chem. Queen Mary 4545 Chemin Queen Mary Montréal, QC H3W 1W4 Canada
About this event
This year's MAIN educational is hybrid, with the option to attend in-person or online! Two parallel tracks - AI for Neuro and Neuro for AI - will run over two days, offering sessions on model selection, fMRI, MEG, calcium imaging, and introductory sessions on machine learning and deep learning for beginners. Attendees can select their preferred sessions when registering. Please note that we may have to cap session attendance due to space.
Please check the website for the full program.
All presentations will be streamed on the crowdcast platform and interactions with the MAIN educational team will happen on discord. An invitation to the crowdcast and discord servers will be shared with participants.
The workshop features both theoretical lectures as well as hands-on tutorials using the Python language. You will be required to bring a laptop and install software prior to the workshop, and further instructions will be communicated after registration. This year, the instructors are members of UNIQUE. Due to COVID-19 restrictions we are limiting in-person registration to 90 participants.
Wearing a mask is suggested in the conference rooms.
In-person registration is $50. Online-only registration is $10. Please contact us at maineducational@gmail.com if you live in a low income country and we will waive the online fee. All sessions will be shared freely after the workshop - registration fees are to participate live.
This event is non-refundable.