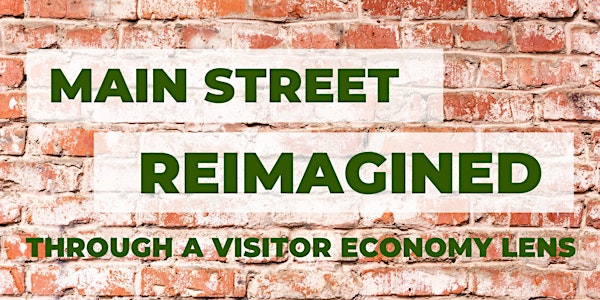 Main Street Reimagined: Building Partnerships in the Visitor Economy
A conversation with BIAs on developing partnerships to develop the Visitor Economy
About this event
Please join us for the fourth event related to the Main Street Reimagined: Through a Visitor Economy Lens.
These conversations are designed to share ideas for main streets and Business Improvement Areas and developing the visitor economy.
Join us for a conversation on developing the visitor economy through partnerships, with:
David Pensato, Executive Director, The Exchange District BIZ, who will talk about partnering with other BIAs to develop a Bike Loop www.exchangedistrict.org/2020/08/31/central-winnipeg-bike-loop/
Rebecca Scott, General Manager, Stratford City Centre BIA, who will talk about their work with the local government and Destination Marketing Organization to develop the main street area for visitors www.stratfordcitycentre.ca/index
Natasha Francis, Graduate Student, who will share insights and examples on partnerships from her research on Main Streets and the Visitor Economy
A ZOOM LINK WILL BE EMAILED TO THOSE WHO REGISTER BEFORE THE EVENT
This section of the Handbook will be available to download shortly from our website :
4.4 Developing Main Street Partnerships for the Visitor Economy COVID-19 pushed many main streets to become more collaborative and form partnerships with other organizations to work together to address collective problems. This section will explore strategic partnerships and collaboration as a means of engaging the visitor economy at the main street level. The benefits of collaboration and partnerships may significantly improve main streets' ability to engage visitors and develop their visitor offering.
We look forward to welcoming you.
If you have any questions, please contact tom.griffin@ryerson.ca