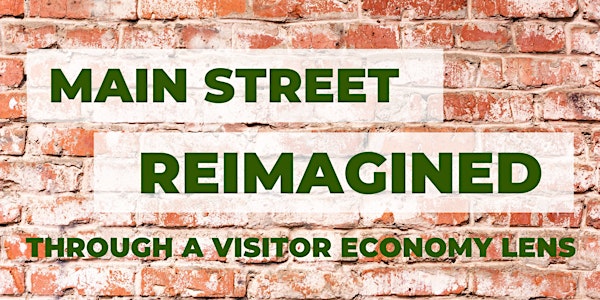 Main Street Reimagined: Creating Experiences and Mitigating Risks
A conversation with Martin Lacelle about creating experiences that attract visitors and identifying and mitigating common risks and barriers
About this event
Please join us for the fifth event related to the Main Street Reimagined: Through a Visitor Economy Lens.
These conversations are designed to share ideas for main streets and Business Improvement Areas and developing the visitor economy.
Creating Main Street Experiences and Mitigating Risks
Developing memorable, multisensory and meaningful experiences for visitors is one of the most important and at times difficult elements of creating an attractive main street.
Presented by Martin Lacelle MBA (LinkedIn), a rural destination development veteran based in Eastern Ontario, this Main Street Reimagined session will detail the risks, pitfalls, and barriers that a business community must expect when building experiences in its destination. He will discuss how each risk, perceived or tangible, impacts how ideas of unique experiences become reality and how main streets become attractive destinations.
We look forward to welcoming you.
If you have any questions, please contact tom.griffin@ryerson.ca