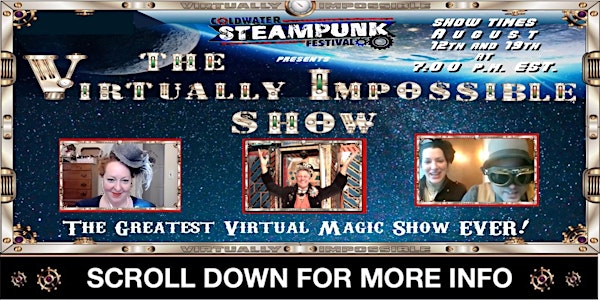 MAJINX's VIRTUALLY IMPOSSIBLE SHOW: Special Coldwater Steampunk Edition
One of the most remarkable virtual magic shows your family will ever see. Gather around and prepare to be completely amazed!
About this event
THE MAJINX VIRTUALLY IMPOSSIBLE SHOW is the latest creation from the renown magic & illusion company, MAJINX.
It is a real-time virtual magical experience which enables you to partake in a LIVE performance from the comfort of your own home.
As members of the virtual audience, you will be invited into the Factory Fantastic, a secret facility where magical props are constructed for magicians around the world. Once inside, you will partake in the vast array of strange and magical experiments that will leave you spellbound.
From large-scale illusion to close-up miracles, to mind-reading… VIRTUALLY IMPOSSIBLE is the ultimate experience in virtual magic and mentalism. Designed for the whole family!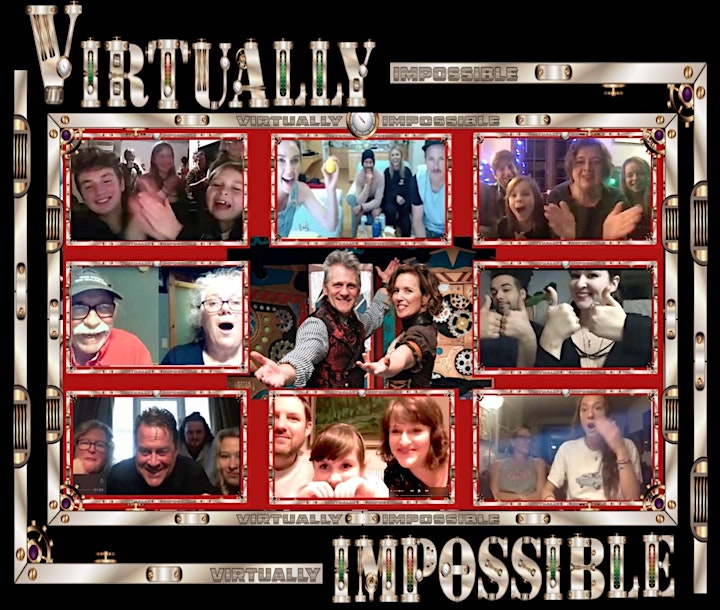 When we say that this show is designed for the whole family... we mean EVERYONE! Your age is irrelevant within the walls of The Factory Fantastic.
Check out the video below which will give you quick tour of actual studio from which the VIRTUALLY IMPOSSIBLE SHOW is streamed.
The show is broadcast on the ZOOM platform which comes in on your computer. You can set up your laptop on your dinner table, coffee table or connect your computer to your television so that the whole family can enjoy the show.
In many ways, Virtually Impossible is a more personalized and interactive theatrical experience than going out to a theatre. For one thing, you are guaranteed a front row seat to all the magic and are almost guaranteed to have a chance to partake in the show. In other words, you are not just watching the show… you are in the show!