Description
Learn from a theatre stage and costume designer and don't embarrass yourself in a cheap costume this year. Create a mask - massive, beautiful, creepy, weird, scary.... Make a giant animal, zombie, or just a very weir ugly human face. What ever makes you excited!! We guarantee you will win best costume on any party in Whistler this year!
You will learn how to make a skeleton of your creation from wire - once you make the shape you will cover it with a paper mache and let it dry for a week.
When you come back your mask will be dry and you will paint it a face to bring it to life.
Lector Erika will make sure to help you with the design and all the steps in the procedure. We want to see the crazy, wild and creative you have to show!
Schedule:
October 11: 10 am - 4 pm - We will be making the shape from wire and covering it with paper and glue in many layers. On the and of the they there will be a finished giant head shape you can leave in the studio to dry for a week.
October 18: 10 am - 4 pm - Your mask will be dry and hard base for your creativity. This day you can paint the head with any face you are dreaming of - making giant rat, elephant or vampire. We will be here to support any idea!!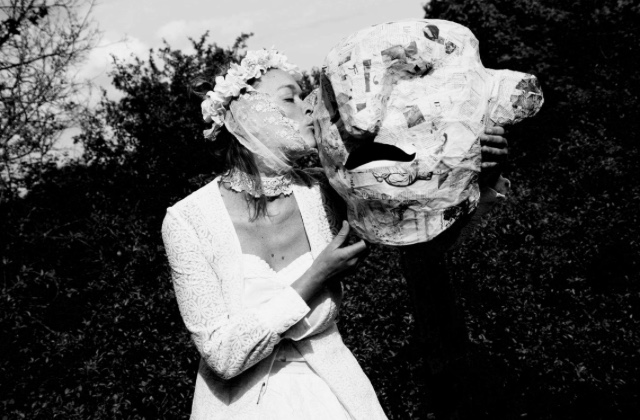 Master of Art Erika Cicmanova - Scenographer, artist, lecturer.
She studied Textile Production at HK University and stage design (alternative theater) at DAMU (Academy of Performing Art Prague). She has been working as a painter and artist for 18 past years (as stage designer for past 15 years). "I love connecting art and crafts, cultures and traditions within a work of art. For me, art is a never ending path, way of exploring, expressing, communicating and experiencing the world. "