| | |
| --- | --- |
| Make More Money from Conferences and Association Events - PLUS Get a Head Shot at 62% off! | |
Event Details
  Make More Money from
Conferences and Association Events

PLUS - Get a Headshot at 62% Off!
There are two sides to every story... and we're going to give you both sides PLUS the BONUS of getting a headshot by a professional photographer!
---
Side One: Your Side - Interactive Q&A with Pros Like You   (9:00am-10:00am)
Conferences and association events offer a wealth of opportunities. Finding new clients, strengthening relationships with current clients and igniting the creative spark to revamp your service and product line up can all be done at conferences and association events.  We have invited a group of pros to tell you how they leverage the business building opportunities at conferences and association meetings. This will be an interactive session; bring your questions to ask the pros.
OUR PROS
Kate Wright

Marketing and Product Development Consultant with the Algonquin College Corporate Training Unit. Kate is the Chair of the Ottawa Chapter of the Canadian Society for Training and Development; as well, she sits on the Board of Directors of the Canadian Automobile Association North & East. Kate has worked both sides of conferences having organized learning events and conferences for the regional chapter of the Association of Fundraising Professionals and national conferences for the Canadian Arts Presenting Association as well as organizing a myriad of corporate and not-for-profit events throughout her career working with such organizations as United Way/Centraide Ottawa, Great Canadian Theatre Company, Nexient Learning and Algonquin College Corporate Training.
On the other side of the "conference floor" she has participated at conference and events as a speaker, moderator and panelist and as a conference attendee.
Michael J. Hughes


As North America's Networking Guru, Michael specializes in helping professionals increase results by improving their ability to develop, maximize and leverage relationships. He has done extensive research on, and is a specialist in, utilizing networking as a business strategy. His client list includes names like Dell Computers, RBC Royal Bank, Sales & Marketing Executives International, Sunlife, Ottawa Senators Sports & Entertainment and Carleton University's Sprott School of Business and MBA program. In 2006, he served as Chair of the Ottawa Chamber of Commerce, one of the oldest and most respected Chambers in Canada. One of the most unique properties of Michael's business success is that he has taken his company from an idea to a six-figure international consulting and training practice using networking as his sole marketing vehicle.
Stephen Donahoe


As President of the Ottawa Chapter of the Canadian Association of Management Consultants,  Stephen is a recognized ECM thought-leader by both the public and private sectors. Superior communication and negotiation skills enable him to deal with end users, stakeholders and senior managers when determining IM requirements at both the enterprise and business unit levels. He is highly respected for his advice given on compliance with IM policies, directives, guidelines and practices. Strategies created by Stephen allow organizations to develop and implement effective ECM stewardship, governance and compliance processes. Stephen possesses extensive experience in: information management; business case creation; cost/benefit analysis; hardware/software evaluation; requirement analysis; and system design. He is also skilled in : implementation planning; performance measurement; project management; data capture technologies; knowledge management; document management; web content management; records management; imaging; metadata management; workflow; business process analysis; electronic data interchange; and e-discovery.
---
Side Two:Their Side - A Panel Discussion with Conference & Association Event Organizers Who Hire People Like You   (10:30am-12:00pm)
Get the inside perspective from the people who hire workshop leaders, keynote speakers, trainers and facilitators. Here is your chance to get the straight goods of how organizations select speakers for their events. Learn what is really important to them. Learn what they expect from speakers during the selection process; what they expect from the speakers on-site at the event, and what they expect after the event. This session will be in a panel discussion format, so you can ask the questions directly and get the information that is important to you.
 OUR PANALISTS:
Carole Brault, CMP: Canadian Produce Marketing Association

Carole is the Senior Manager, C  Convention, Trade Show & Events and has over 10 years of experience in this field. The association holds a major event annually which rotates between Canadian cities and it provides education and training programs for members throughout the year. Carole is also involved in engaging speakers in her volunteer capacity as a Director of the Education and Events committee for PCMA Canada East chapter.
Pam Sully: Association of Public Sector Information Professionals (DPI)

 A volunteer on the Board of Directors with DPI, Pam has worked for the past three years with the Program Portfolio as both a coordinator and now as the Director.  She is responsible for securing 7 keynotes for a 3 day conference held each May for approximately 1000 IM/IT delegates primarily from the public sector.  Over this three year period, she has brought keynote speakers such as Steve Wozniak, Catrina Le May Doan, Chris Hadfield, Arlene Dickinson, Rick Hanson and Alex Bilodeau to their event. She brings to our panel the perspective of a volunteer who is charged with finding speakers and at the same time balancing a "day job", which for Pam, is a very successful career at Industry Canada.
Brent Moore, CMP, CMM:  Brent Moore & Associates

 Brent has planned and managed hundreds of conferences, consultations and events nationally and abroad. As a Certified Meeting Professional (CMP) with over twenty five years of experience, he has been internationally recognized with the CMM (Certified Meeting Manager) designation awarded by Meeting Professionals International and l'École Supérieure des Sciences Économiques et Commerciales, one of France's Grandes Écoles.
OUR MODERATOR:
Sean O'Dea, Cairncroft Management Ltd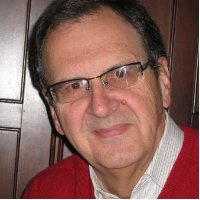 Sean's firm manages the speaking careers for business leaders who are speakers. In guiding their speaking businesses, he has placed his speakers on stage at hundreds of events with associations, corporations, universities and charities across the country. A longtime member of CAPS, Sean also coaches speakers in the business of speaking.
---
BONUS FEATURE: Get an Affordable Head Shot for Only $95.00 & Support Your CAPS Ottawa Chapter   (12:00pm- 5:00pm approx.) 



Ima Ortega

,

our CAPS Ottawa photography sponsor, will be taking head shots from 12:00 to 16:00.  Arrive early at the event to choose your time slot.  A sign-up sheet will be available at the registration desk.  Your head shot must be purchased before the event.  There are a limited number of time slots, so buy yours today!
This is a steal of a deal.  A head shot session would normally cost you $250.00!
What you will get for $95.00 ($110 for non-members):
A personal gallery of 10 to 12 photos from which to choose your preferred head shot

2 professionally retouched photos

Hi-resolution and lo-resolution versions

You can purchase other shots at CAPS Ottawa preferential rate of $25.00

50% of your fee will be used to support the upcoming events of the CAPS Ottawa chapter


How to prepare for your head shot:
Drink lots of water in the 24 hours before leading up to the event

Get at least 8 hours of sleep on Friday night

Apply a non-greasy moisturizer to your face and neck on Saturday morning

Consider a light application of cover-up for blemishes and dark spot on your face and neck

Wear clothes that represents who you are as a speaker but also consider wearing colour blocks that contrast well with your complexion
---
Date: Saturday, September 27, 2014

Time: 8:30am - 5:00pm (approx.)
Location: Hilton Garden Inn Ottawa Airport, 2400 Alert Rd, K1V 1S1 (613) 288-9001

Cost: 
CAPS Members/Sponsors/2014 Fast Track Participants
Presentation Only - FREE
Presentation and Head Shot - $95.00
Head Shot Only - $95.00
Non-members
 Presentation Only - $50.00
 Presentation and Head Shot - $145.00
 Head Shot Only - $110.00
 Registration Deadline:  Wednesday, September 24 - 5pm!
Cancellation policy for all regular monthly events unless otherwise noted:
Refunds will not be provided for cancellations received within 7 working days of the event. Cancellations received prior to this period will be subject to a $10 administration fee. Substitutions are allowed at any time.
---
Connect with CAPS Ottawa on Facebook:  https://www.facebook.com/#!/CAPSOttawa
Where

Hilton Garden Inn Ottawa Airport
2400 Alert Road
Ottawa, ON K1V 1S1
Canada

Organizer

"The Association of Experts Who Speak Professionally"