Make One Change: A Women's Gathering
When and where
Location
The Executive Royal Inn 2828 23 Street Northeast Calgary, AB T2E 8R7 Canada
Description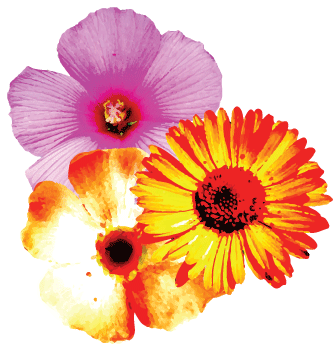 Are you passionate about women's rights? Interested in making change?
On June 15, 2013, the Women's Centre plans to bring together more than 200 women in an exciting and unique day-long event. Make One Change will provide a forum for raising the voices of women in Calgary. And we'd like for you to attend!
Make One Change will connect women from diverse backgrounds and communities: women experiencing poverty, Aboriginal and immigrant women, women living with disabilities, previously incarcerated women, mothers, seniors, community leaders, transgender women, corporate and professional women, among others. Several grassroots women's groups will be presenting about issues affecting their lives and changes they think could make a difference.
Doors will open at 9:00am for a light breakfast, registration and welcome. Attendees will choose from an exciting line-up of several diverse workshops scheduled throughout the day (10:00am-4:00pm). To close off the day, the Make One Change knowledge café from 4:00-5:00pm will aim to bring together our ideas for change. Guests will also be encouraged to join us for a community social gathering from 5:00-6:00pm.
Click on the image below to see the full schedule for the event.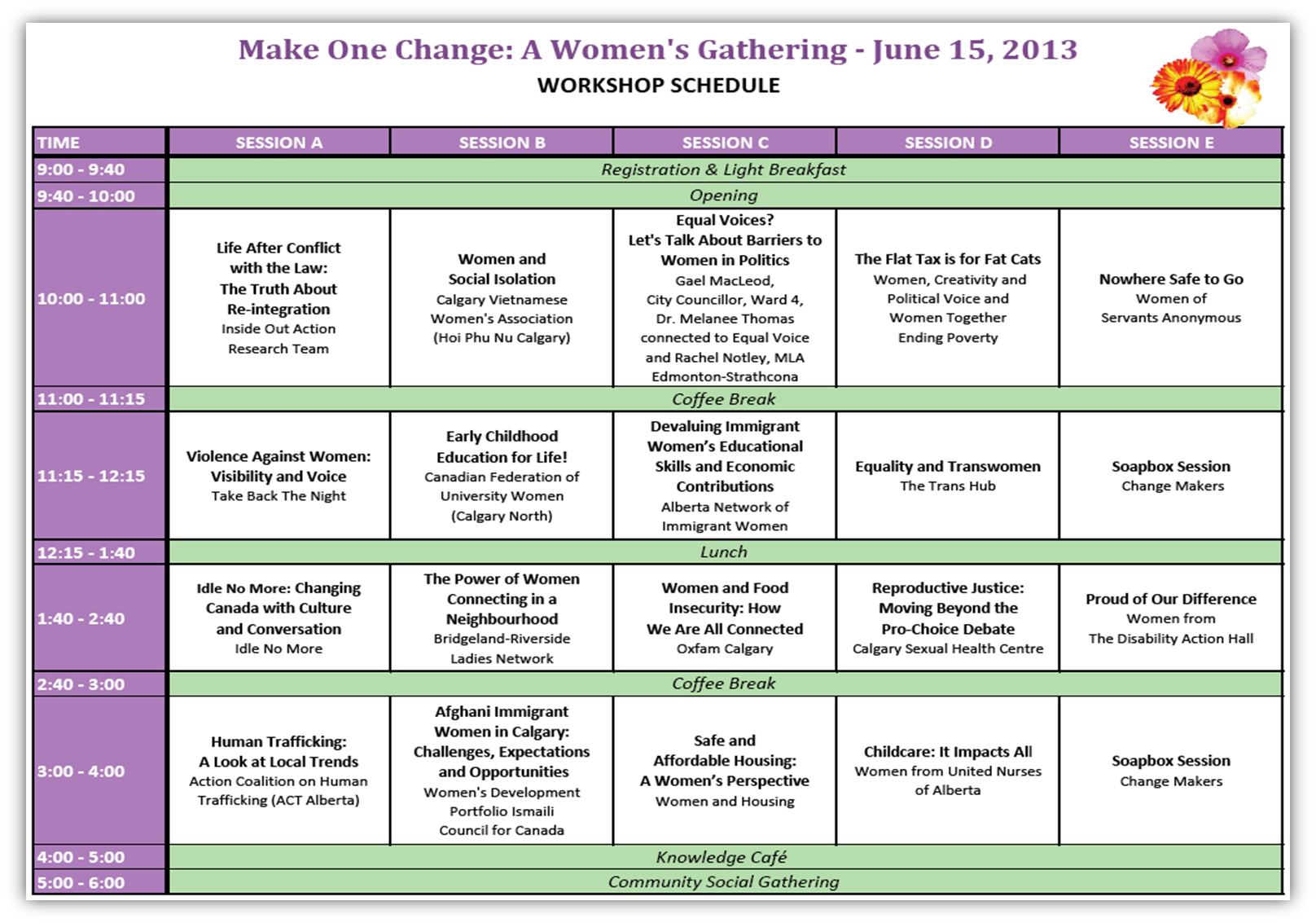 Registration fees include participation in four women's issues workshops, facilitated discussion forums, lunch, snacks, refreshments and a post-event social gathering.
Please note:
Partially subsidized registration is available online. Fully subsidized registration fees are available for some

participants; please contact

Leah@womenscentrecalgary.org

for more information.

Transit instructions are available here.

Sponsor a Woman:

You can help to ensure the voices of all women in Calgary are present at Make One Change. Our plan is to provide fully subsidized registration for the attendance of at least 40 low-income women.