Description
Make the Connection: Connect with your Teen
Learn more about making positive connections with youth. This is a free event for parents, families, educators and anyone who works with youth.
Stronger youth - one connection at a time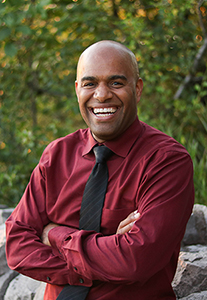 SPEAKER
Kingsley Hurlington
Educator/Researcher, Trent University
Feeling like it's hard to talk to your kid? Wasn't just a few years ago that you were reading them stories at bedtime and just hanging out on weekends? Where did that sweet loving child go and who is this moody, messy, smelly creature who has replaced them?
Explore the mysterious lives of teens, learn to uncover their hidden strengths and abilities and recover the missing connection. Discover how stressful their lives are and what you can do to be a supportive parent and adult that encourages an attitude of growth and resilience.

REGISTRATION
Join us for 1 of the 3 event dates. Make the Connection: Connect with your Teen.
Registration is required. Seating is limited.

(1) April 25, 2018 (6:30 - 8:30 p.m.) at Lambton Central Collegiate & Vocational Institute (Petrolia)
(2) April 26, 2018 (3:30 - 5:30 p.m.) at Lambton College Residence and Event Centre (Sarnia)
(3) April 26, 2018 (6:30 - 8:30 p.m.) at Lambton College Residence and Event Centre (Sarnia)
QUESTIONS
For more information about the event contact:
Lisa Clark, Health Promoter
Lambton Public Health
519-344-2062 ext. 2129
Registration questions please contact:
Jen Renaud, Porgram Support
Lambton Public Health
519-344-2062 ext. 2111
Community Partners:
Sarnia Lambton Rebound, Central Lambton Family Health Team, St. Clair Child and Youth, Lambton Drug Awareness Action Committee