Description
Participants will gain an insight into essential tips and principles for starting up as an entrepreneur.  Learn how to maximize your potentials, experience and resources in developing your business ideas. Students who are thinking of starting up a business OR uncertain about how to develop their business ideas.
Biography of Presenter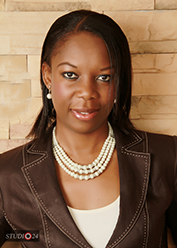 Stella Adagiri has an MSc and a PhD in Education and Training Management from the School of Education, University of Portsmouth. Stella is the Director of Portsbridge Educational Services UK, an international educational consultancy, aimed at bridging educational resource gaps.  Within her one year of trading, Stella had achieved tremendous success and made huge impact by facilitating management and leadership training programs for international educators and top executives from Nigeria and other countries. One the programs receive media coverage by the University of Portsmouth news, local newspaper and innovation space newsletter. Portsbridge has established collaborative partnerships with University of Portsmouth's School of Education and Continuing Studies, Creative and Cultural Industries, St Johns College, Southsea and the National Association of Proprietors of Private Schools, Abuja, Nigeria.  Portsbridge Educational Services was nominated as 'start-up business to watch' during the University of Portsmouth Enterprise showcase in 2015 and was runner up for the award of 'graduate start- up business' of the year by 2016. Stella has worked as a consultant on internationally- funded educational research projects and has delivered papers and facilitated workshops within the University of Portsmouth, and at International conferences in the UK and Nigeria. She facilitates an online Network of International Educators, and is passionate about inspiring others by sharing her experience through her career path as an entrepreneur.