Event Information
Refund Policy
Contact the organizer to request a refund.
Eventbrite's fee is nonrefundable.
"The Revolution Will Not Be Quarantined" - #MakeItAwkward Summit 2020 The summit is back by discriminatory demand. Don't Miss it!
About this Event
Hosts: Jesse Lipscombe & Stephanie Harpe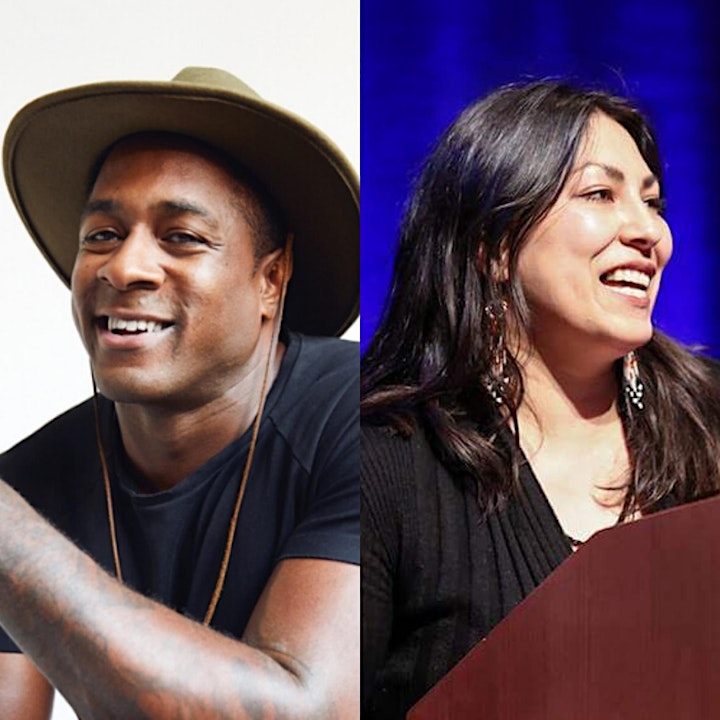 The #MakeItAwkward Summit is focused on elevating the voices, skills and teachings of the Black, Indigenous and People of Color in the community. It is also our goal to equip our audience with tools to help them become anti-racist as they strive to create a more fair and equitable environment. No one person is a monolith and we will be showcasing many different perspectives, surrounding the diverse experiences in their communities. Viewers will leave more empowered, educated and confident.
We aim to help steer the conversation in a direction that will give the audience real and tangible experiences and techniques to be an active participant in moving the needle.
Hosted by Jesse Lipscombe and Stephanie Harpe, this summit will feature many world renowned voices and performances in an action and informational packed evening.
Jesse Lipscombe is an actor, former athlete, activist and entrepreneur. The Alberta native began his career as an actor at age 14 in the film, Children of the Dust, starring legendary actor, Sidney Poitier. At 18, Jesse accepted a full athletic scholarship to the prestigious Morehouse College in Atlanta, GA where he was a breakout track star. Presently, Jesse continues to act, while also producing many award-winning film and television productions (It's Not My Fault, I Don't Care Anyway, Tiny Plastic Men). Outside of the arts, Jesse invests in various businesses and runs a consultancy, inspired by the #MakeItAwkward campaign he launched in 2016 to combat racism, misogyny, homophobia and hatred. He works with organizations and leaders to help them understand and address racism. In 2017, Jesse was the recipient of the Obsidian Award for Top Business Leader in Western Canada. That year, he was also named the Community Man of the Year by Diversity Magazine. Through it all, Jesse makes it his top priority to give back to his community. Jesse works with various annual charity fundraisers and partnerships in his home-base of Edmonton.
Stephanie Harpe is an international speaker, activist and survivor dedicated to making real and lasting change in all she does. Community Outreach Coordinator for ( IAAW ) The Institute For The Advancement Of Aboriginal Women. Host of MMEIP ( Murdered , Missing and Exploited Indigenous People's ) Support Group for IAAW. National Representative for Aboriginalalert.ca with IAAW. Award Winning Humanitarian and Singer/ Songwriter with Stephanie Harpe Experience (S.H.E.). Actress and Ex casting Agent for Local to Hollywood Tv and Film. Keynote Speaker for National Models United Nations International Conference in Banff 2017. Murder Attempt Survivor. Daughter of Murdered Mother Ruby Anne McDonald. Niece of Historical Chief Dorothy McDonald of Fort Mckay First Nations. Residential School Survivor. National Inquiry Public Testimony. Speaker for 4 years and traveled 31 Indigenous Communities in Western Canada in 2019 as International. Advocate for MMEIP Murdered, Missing and Exploited Indigenous People's with Safety and Wellness. Super Clinic. Tedx Talk Recipient titled Indigenous Suffering and Survival to Success. United Nations Youth Representative's Invitation to the world's largest youth conferences in Malaysia, Dubai and London to speak and sing.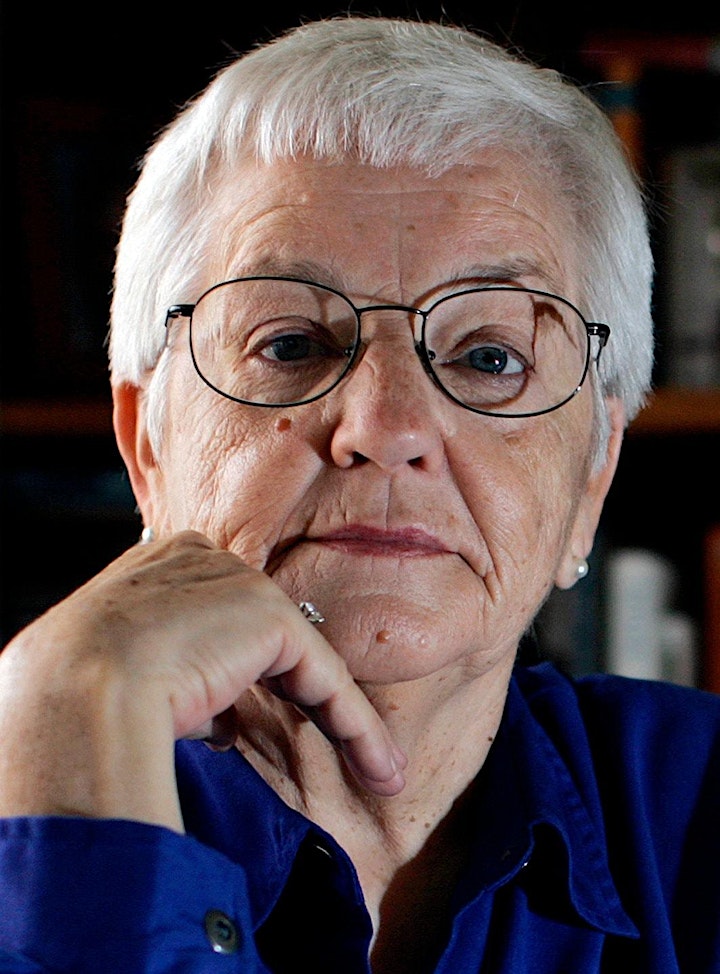 Keynote Presentation: Jane Elliot
Her Mission: One Race. Jane Elliott, internationally known teacher, lecturer, diversity trainer, and recipient of the National Mental Health Association Award for Excellence in Education, exposes prejudice and bigotry for what it is, an irrational class system based upon purely arbitrary factors. And if you think this does not apply to you. ..you are in for a rude awakening.
In response to the assassination of Martin Luther King, Jr. in 1968, Jane Elliott devised the controversial and startling, "Blue Eyes/Brown Eyes Exercise." This, now famous, exercise labels participants as inferior or superior based solely upon the color of their eyes and exposes them to the experience of being a minority. Everyone who is exposed to Jane Elliott's work, be it through a lecture, workshop, or video, is dramatically affected by it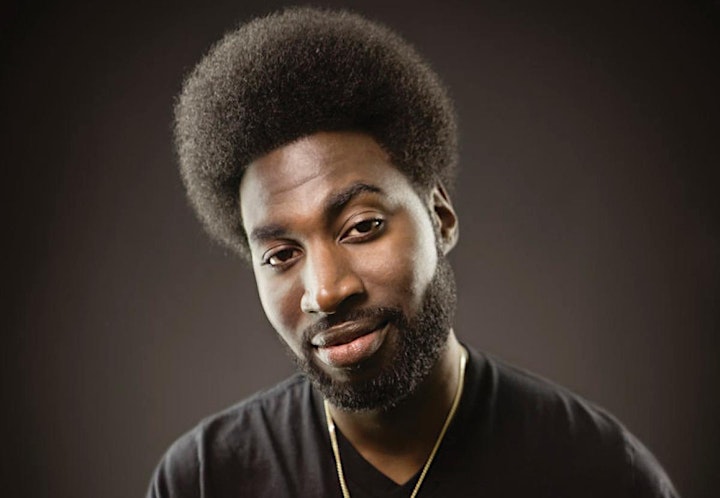 Keynote Performance: Sterling Scott
Often described as a high-energy performer and a crowd favorite Sterling Scott has become one of comedy's rising stars.
Sterling's material stems from his experiences with relationships, family, being a father, current events, his out look on life and the world, and those awkward moments that people from all walks of life can relate to. Sterling has traveled all across Canada the U.S. and even over seas with notable performances as a finalist in the San Francisco international comedy competition in 2013, winner of the Edmonton international comedy festival "young guns" competition 2013, finalist in the Seattle international comedy competition 2014, performing for the troops in Kuwait, Iraq and Afghanistan, and Dubai, and the just for laughs festival in Montreal. As a writer and actor Sterling has worked on season twenty of the Canadian comedy television show "This Hour has 22 minutes".
Sterling was born in Scarborough Ontario and now currently resides in Edmonton Alberta. Raised in a single parent family with five brothers and sisters, with a mother born in Trinidad and Tobago who had to raise her kids in Canada stand up comedy is not only natural to Sterling, It's a way of life!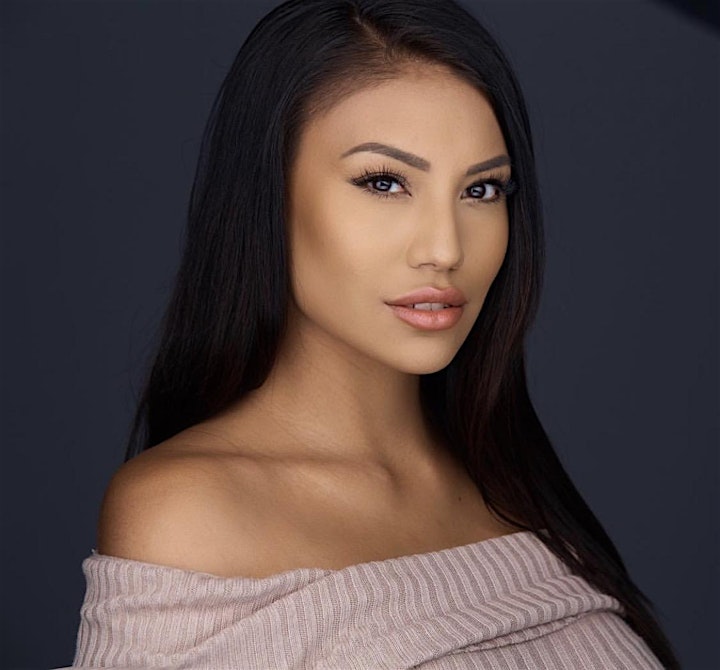 Keynote Speaker: Ashley Callingbull
Ashley Callingbull is a Cree First Nations woman from the Enoch Cree Nation in the province of Alberta, Canada.
She is very devoted to her culture and people, and takes pride in her Native Cree heritage, and has shown this through her volunteer work with community Elders and youth.
Ashley is a model, actress, jingle dress dancer and First Nation's activist who was the reigning Mrs. Universe 2015, an actress on the Gemini award winning series Blackstone, and a contestant on the Amazing Race Canada in 2016.
Ashley is also an international motivational speaker and role model for many educational institutions, workshops, conferences and award ceremonies. Ashley has spoken at Harvard University, TED Talks and WE Day. Ashley's hard work and charity work was recognized as she received the Role Model Award at the Dreamcatcher Gala and she also received the Top 20 Under 30 Award in Canada. Ashley also received a role model award from the United Nations for Global Dignity Day.
Ashley has graced the magazine covers of Chatelaine, OptiMYz, Dress to Kill, Kind Magazine and has written for Flare and Fashion Magazine. Ashley is also a spokesperson and model for Hillberg & Berk, RW&Co and the Nike N7 organization.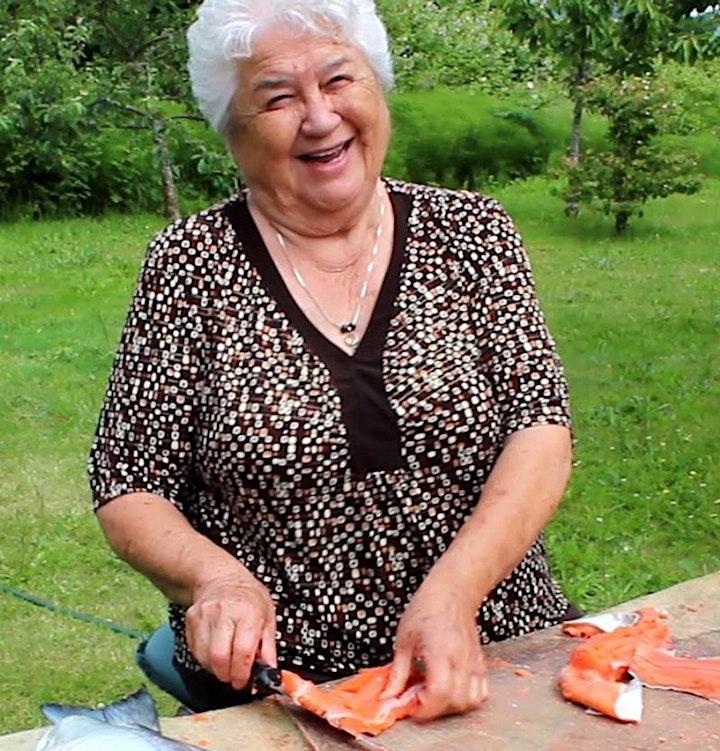 Indigenous Ceremony: Elder Elsie Paul
Elder Elsie Paul is a knowledge keeper of the Tla'amin (Sliammon) Nation, located on the Sunshine Coast of British Columbia, Canada. Paul is a residential school survivor and one of the few living people to speak the Tla'amin language fluently. Paul holds an honorary Doctorate degree from Vancouver Island University and has co-authored a book, Written as I Remember it: Teachings From the Life of a Sliammon Elder. Paul's traditional name is Qazustala's, which translates as, "a welcoming person with a wealth of knowledge, someone who shares her culture".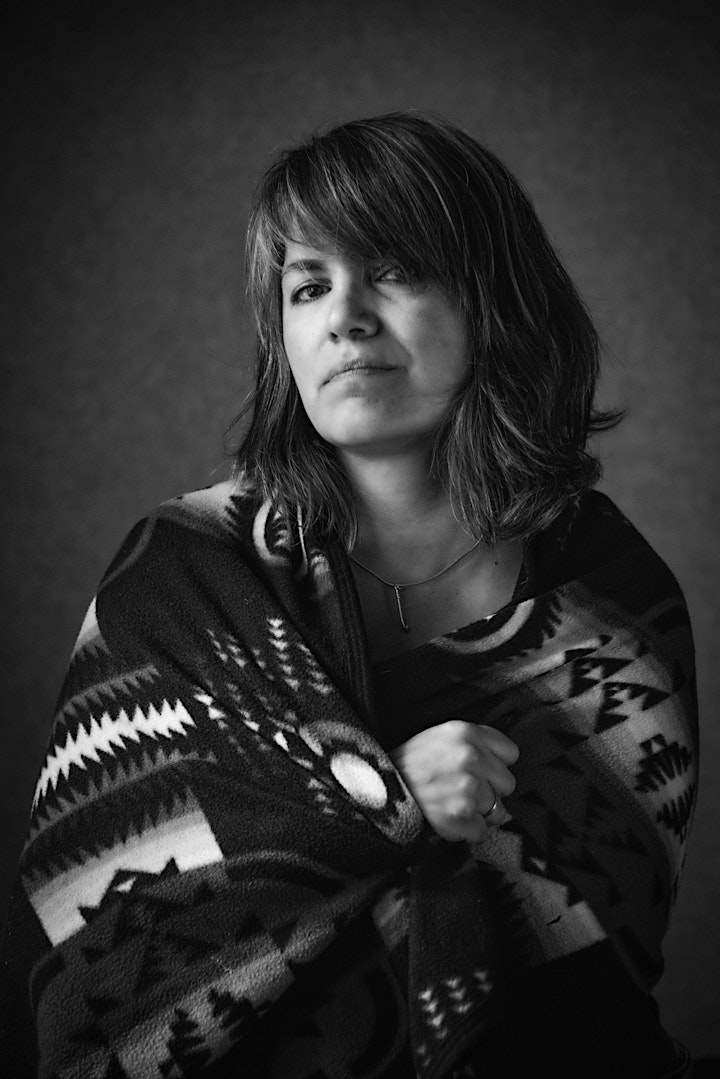 Featured Speaker: Lana Whiskeyjack
Lana Whiskeyjack is a multidisciplinary treaty nêhiyaw scholarist from Saddle Lake Cree Nation. She moves her strength-based research and arts-based practices through her position as an assistant professor in the Department of Women's and Gender Studies Faculty of Arts at the University of Alberta her current work focuses on (re)connecting to the spirit of nêhiyawêwin and nêhiyaw worldview of diverse genders.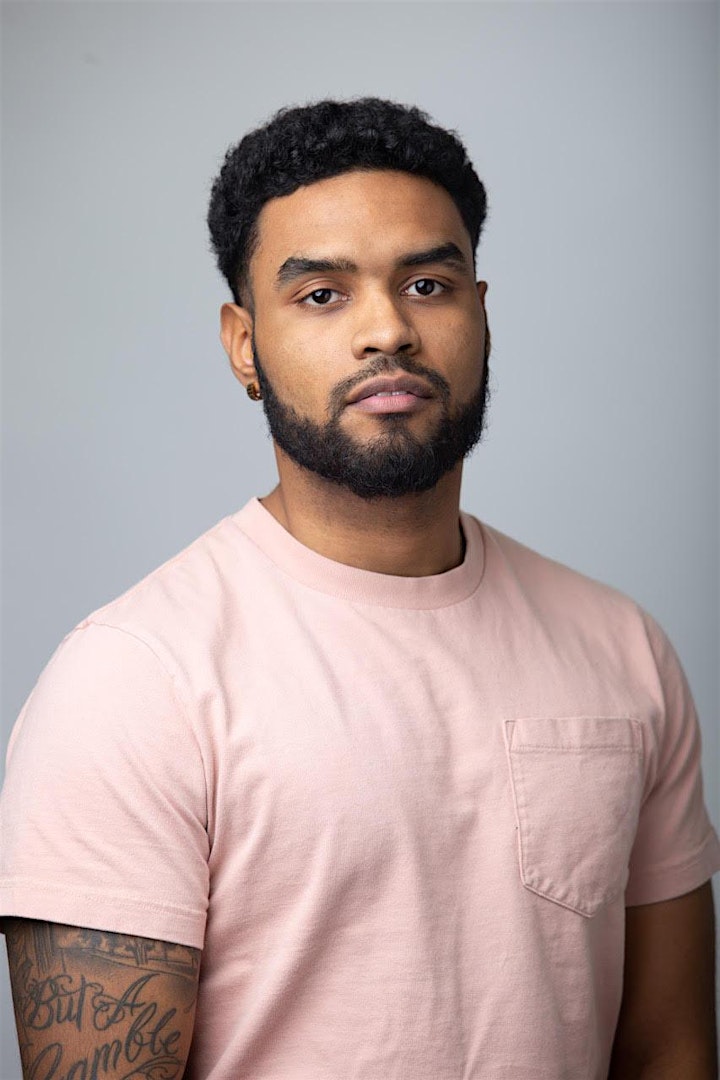 Featured Speaker: Alex Eskandarkhah
Alex Eskandarkhah is the co-creator and co-host of The Gifted Gab. Born in Toronto, Ontario, basketball is what originally brought him to Edmonton, and family business is what has kept him here. Alex is born to an Iranian father and an Afro-Iranian mother of Nigerian descent. He is also a co-founder of the Collective for Black Iranians as a representative of Canada. Alex has a BA in Sociology from York University.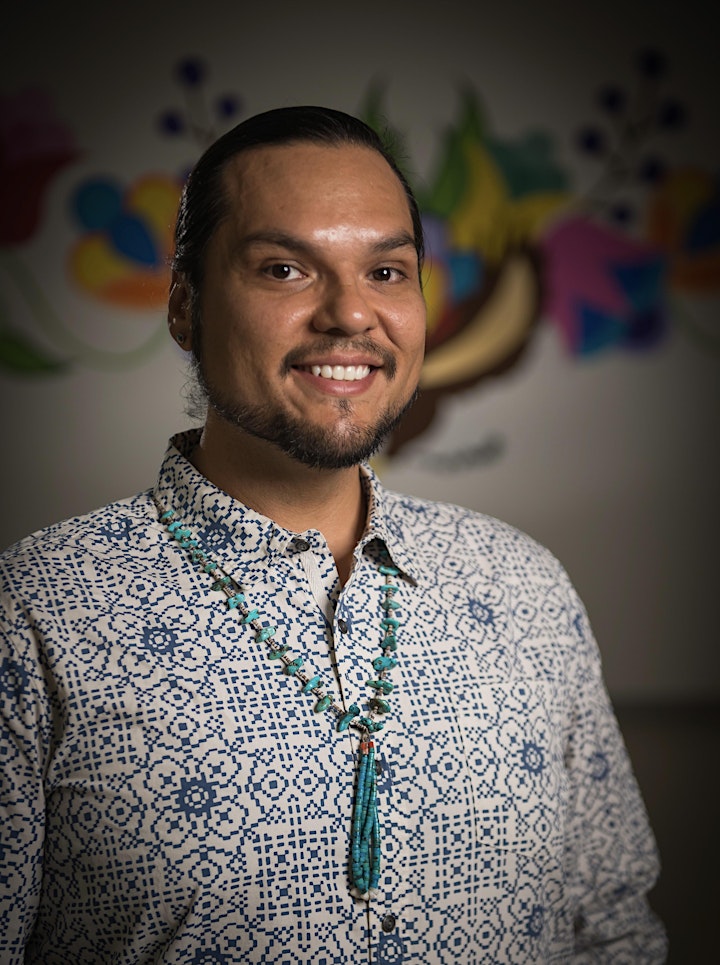 Featured Speaker: Anthony Johnson
Anthony Johnson, a self-proclaimed spiritual nomad, is an artist, poet, photographer, cultural documentarian, public speaker, and strategic analyst whose mission in life is to explore the beauty of the Earth and its inhabitants. A proud Dine (Navajo) man who was born and raised on the Navajo Nation, he's lived in many cities across Turtle Island and even had a short stint in Shanghai, China. After graduating from Harvard University in 2009 with a Bachelors Degree in Economics and Social Anthropology of East Asia, he has worked in the tech industry, fashion world, and project consulting. His move to Treaty 6 Territory in Edmonton, Alberta marked the beginning of the newest chapter in his life when he wed his husband, Dr. James Makokis, while running the BMO Harris Vancouver Marathon in 2017. Canada, and the world, were introduced to the couple when they competed on and won Season 7 of the Amazing Race Canada. Anthony currently works as a Project Coordinator in Kehewin Cree Nation where he is helping to revitalize Traditional Cree birthing practices, medicines, and ceremonies as they relate to the Cree 7 Stages of Life philosophy. He is an aspiring film maker who believes in the power of stories to bring healing.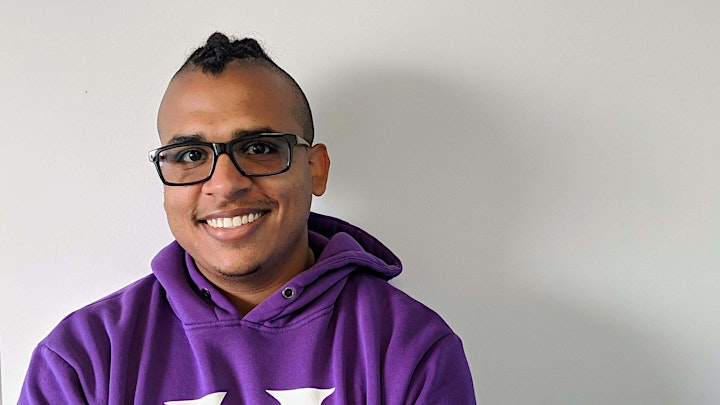 Featured Speaker: Ethan Nicolas
Ethan Nicolas is a Jamaican Canadian man from Sherwood Park, Alberta.
He is owner and personal trainer at PityTheFool Fitness in the province of Alberta as well as a fierce mental health advocate and activist. Nicolas combines physical and mental health through his work in his gym and splits his time between that and advocating for men's mental health and raising awareness for childhood trauma survivors.
Ethan is breaking into the public speaking and writing space as a passionate and devoted up-and-comer.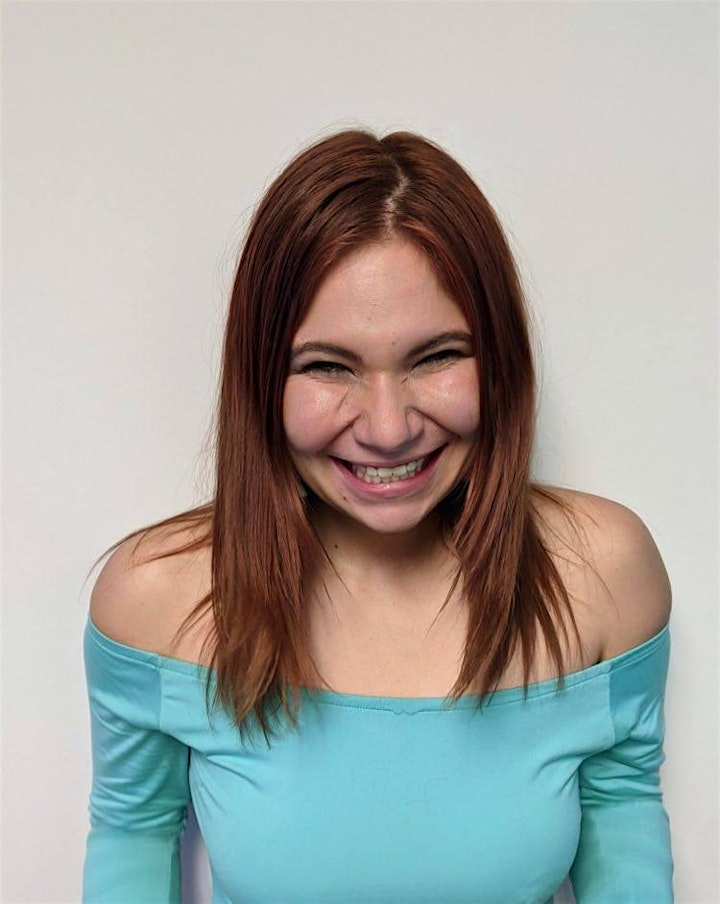 Featured Speaker: Chelsea Gouchey
Chelsea Gouchey is a TESOL teacher, hospitality manager, speaker, writer, activist, and an avid globetrotter. She takes special interests in advocating issues regarding race, abelism, feminism, mental health, LGBTQ2S+ rights, and more.
Through her extensive travel and dedicated focus on continuous learning, Chelsea has been able to create a unique perspective and voice focused on creating a more inclusive world. She continues this work with her team, #MakeitAwkward online and in real life.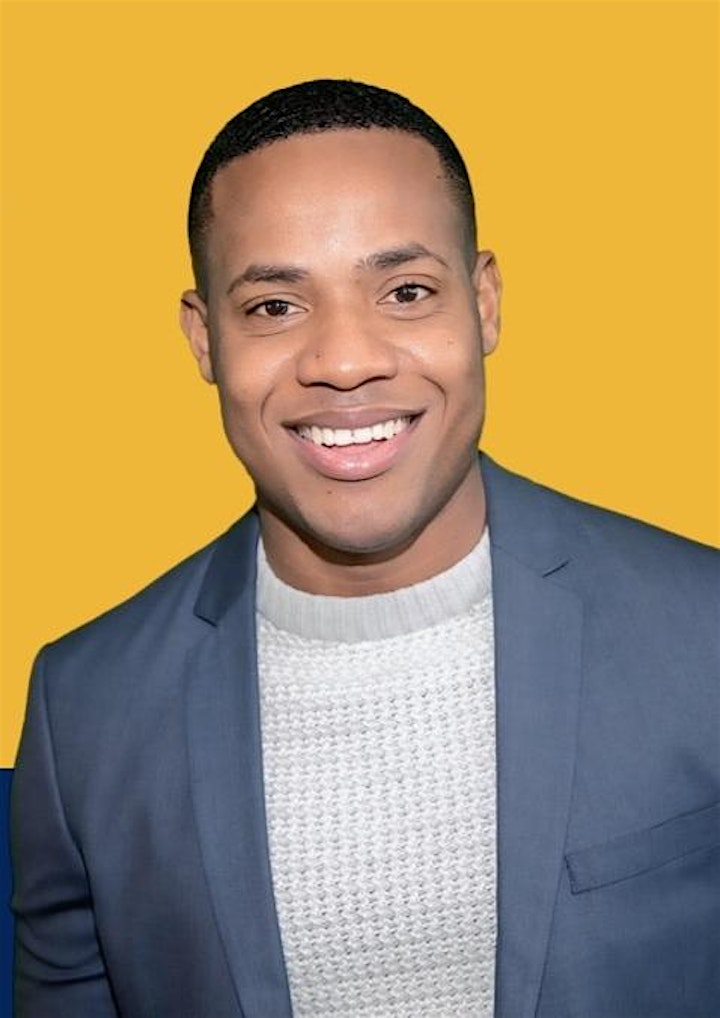 Featured Speaker: Adrian Bruff
Adrian is a community activist and organizer. A McEwan Alumni who works as a Social Worker and Disability Advocate within our communities. Adrian is involved in the disability field, housing our homeless, crime and safety and working to reintegrate adults back into our community that have been involved in the Criminal Justice System. Adrian is a homeowner, resident of Oliver and volunteer on various community boards, he is passionate about community growth and development and is an advocate for working-class families. Adrian is a community leader in the Black community and a recipient of the NBCC, Afro-Canadian Award and Diversity Award for my long-standing dedication and advocacy work for visible minorities. Adrian is running to becoming the next City Councillor for Ward O-Day'min here in Edmonton.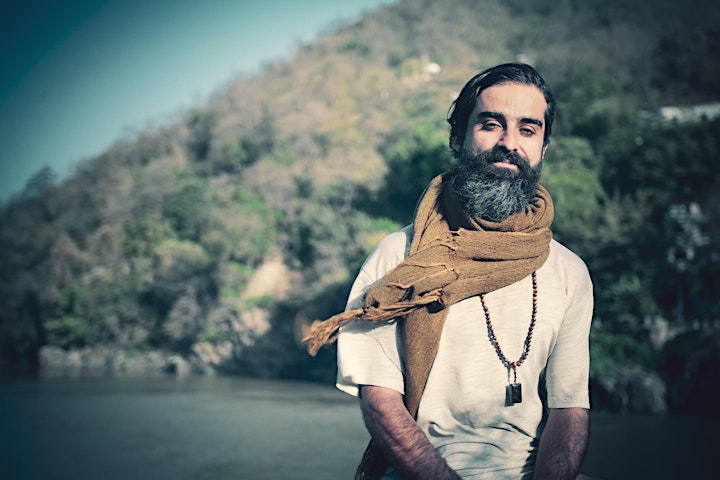 Featured Speaker: Andrew Misle
Andrew is an international SATTVA Yoga teacher, based out of Edmonton, Alberta, Canada. He is a yogi, a father, a husband, a teacher, and a filmmaker.
Andrew began the liberation of the breath/body/mind through with the practice of Kung Fu at a very early age, it awakened a calling to a path of self-inquiry that would eventually led him to devote his life to the ancient lineage and authentic wisdom of the yoga practices passed down to him by his guru.
In the past 10 years, Andrew has overcome measurable health odds placed against him physically and as a result psycho-emotionally. His experience serves as a testament of how aligning breath, body, and mind through devoted yoga practice can radically overcome that which seems impossible, as well as awaken innate authentic truths about who you are and why you are here.
Now Andrew travels worldwide leading intensives, workshops, and retreats as part of his commitment to sharing a practice that invites people to connect to a deeper and more authentic experience of Self.
He skillfully combines the workings of BODY, BREATH, and MIND with a clearly discerned posture practice, breathing techniques, and meditation that will leave you feeling blissful, present, and grounded. His philosophical teachings draw from his personal experiences, delivered with humor and fearless authenticity. He is proud to be part of a community so invested in creating meaningful change in our global community.
Andrew and his wife Laura recently welcomed their first child, River Satya Hart Misle...to date, his greatest teacher.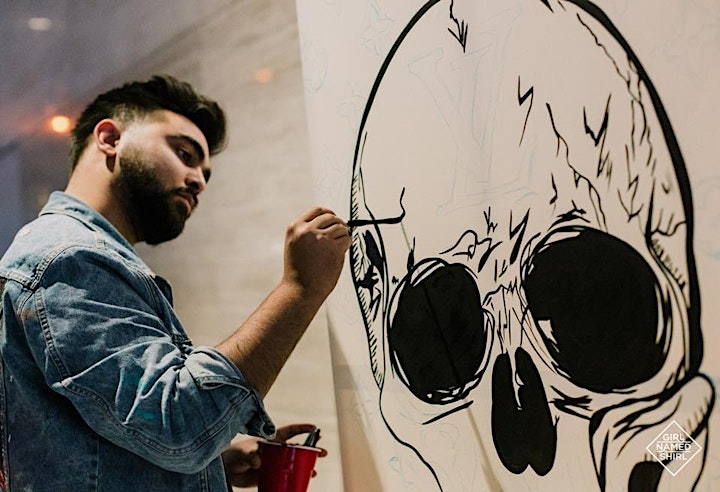 Featured Artist: Rahmaan Hameed
I am a multi-disciplinary creative director and professional artist with over 9 years of professional experience working with private and commercial clients. I specialize in contemporary street art, pop art, marketing, branding, graphic design and illustration, creative consulting, and fashion design.
Over the last few years I have been able to consistently grow my list of clientele through various channels such as social media, networking events, and public art initiatives. Apart from digital design and paintings, I also specialize in large scale sculpture work.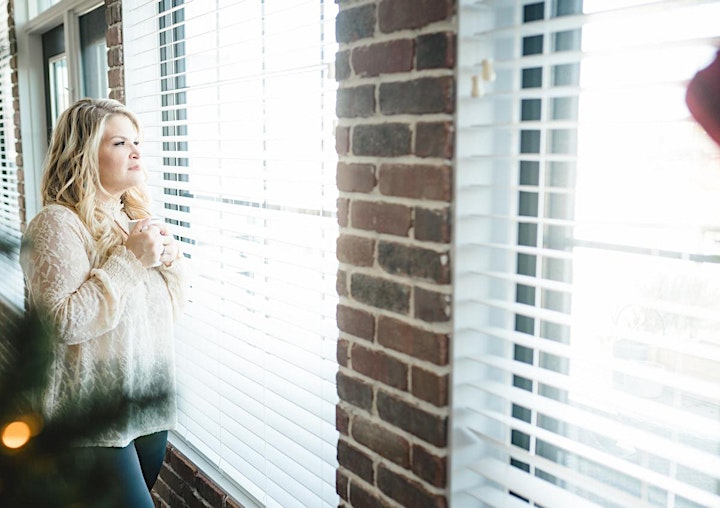 Featured Speaker: Dr. Jody Carrington
Over the past 15 years, Dr. Jody Carrington has assessed, treated, educated and empowered some of our most vulnerable and precious souls on the planet. She is a child psychologist by trade, but Jody rarely treats kids. The answer lies, she believes, in the people who hold them. Especially when kids have experienced trauma, that's when they need big people the most. Some of her favourites include educators, parents, first responders, and foster parents. Jody has shifted the way they think and feel about the holy work that they do.
Before Jody started her own practice and speaking across the country, she worked at the Alberta Children's Hospital on the inpatient and day treatment units where she held families with some of the difficult stories. They taught her the most important lesson: we are wired to do hard things. We can handle those hard things so much easier when we remember this: we are wired for connection.
This all started when Jody received her Bachelor of Arts with Distinction from the University of Alberta. She completed a year-long internship with the Royal Canadian Mounted Police during that time, and worked along side families struggling with chronic illness at the Ronald McDonald House. She received her Master's degree in Psychology at the University of Regina and completed her PhD there as well, before completing her residency in Nova Scotia.
Her first book, Kids These Days: A Game Plan for (Re)Connecting with those we Teach, Lead & Love, came out in 2019 and sold 20,000 copies in just three months. It is now on Amazon's Best Sellers List.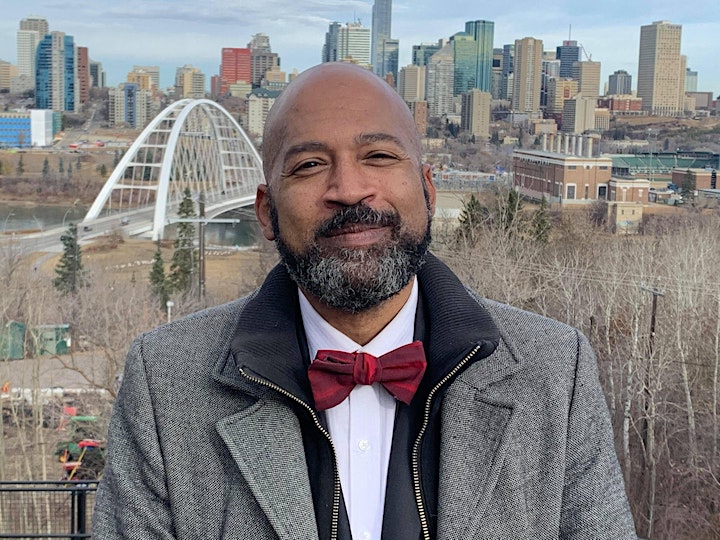 Featured Speaker: David Shepherd
David Shepherd is a second-generation Canadian and life-long resident of Edmonton. His mother arrived from the Netherlands in 1948 and his father from Trinidad in 1967.
MLA Shepherd's first love was music and he spent many years as a professional musician and studio engineer. He holds diplomas in music performance and studio recording from MacEwan University and a BA in professional communications from Royal Roads University.
Prior to being elected as Member for Edmonton-Centre, he held positions as a trainer, facilitator, writer and communications officer in the municipal, provincial and federal public service. He was reelected for a second term in April 2019 and serves as the Alberta NDP's critic for Health and a member of the Standing Committee on Legislative Offices.
Since his election, David has been a passionate advocate on a wide range of issues including ending homelessness, combating stigma around and increasing supports for mental health and substance use, support for the arts, supporting and empowering the Black community, educating individuals and community groups about the political process and promoting citizen engagement.
Through this work, he's developed a reputation for engaging speeches, thoughtful commentary on public policy and candid discussion of his own journey with mental health.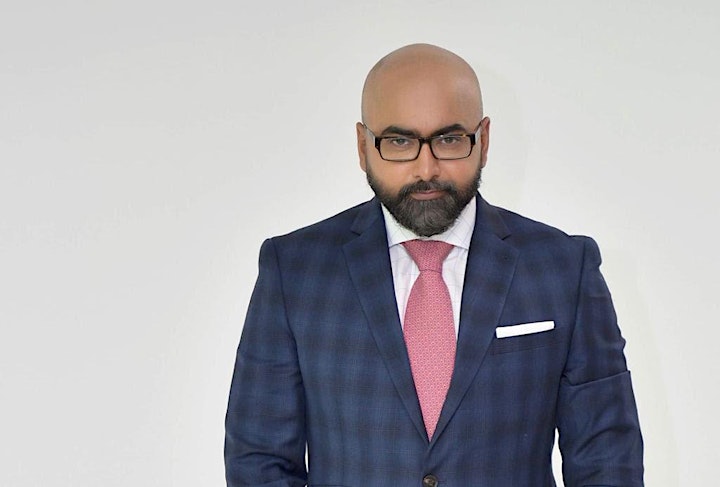 Featured Speaker: Najib Jutt
Najib is a dedicated communications professional with indomitable entrepreneurial spirit and 20 years of global brand experience working with multinationals from Canada, USA, Japan and the UK. He has also established himself as an advisor for political campaigns both locally and abroad. Najib's 15 years of political expertise focuses on helping BIPOC candidates, marginalized communities, other equity-seeking groups, and their allies. Having worked with all levels of government in Canada, he has been integrally involved with numerous political campaigns as a strategist, crisis manager or communications specialist.
Najib considers his political views to be multi-partisan and believes that all political parties should strive to be values-aligned with the communities they seek to represent, especially faith-based and BIPOC communities. Najib has participated in community organizer training conducted by the Greater Edmonton Foundation, similar to the model used by Barack Obama's successful 2008 campaign for the United States' Presidency.
As a political strategist for Statecraft Partners, Najib is a regular commentator and contributor to media outlets such as CBC News and The Hill Times. He is also a recipient of the 2019 Friends of Diversity Award. Najib is the Chairman of ALIF Partners Worker Cooperative, a management and marketing consultancy which received the 2018 EMCN Welcoming Workplace award for creating an environment that allows newcomers, immigrants and others with foreign credentials to gain experience and thrive in the Canadian workplace.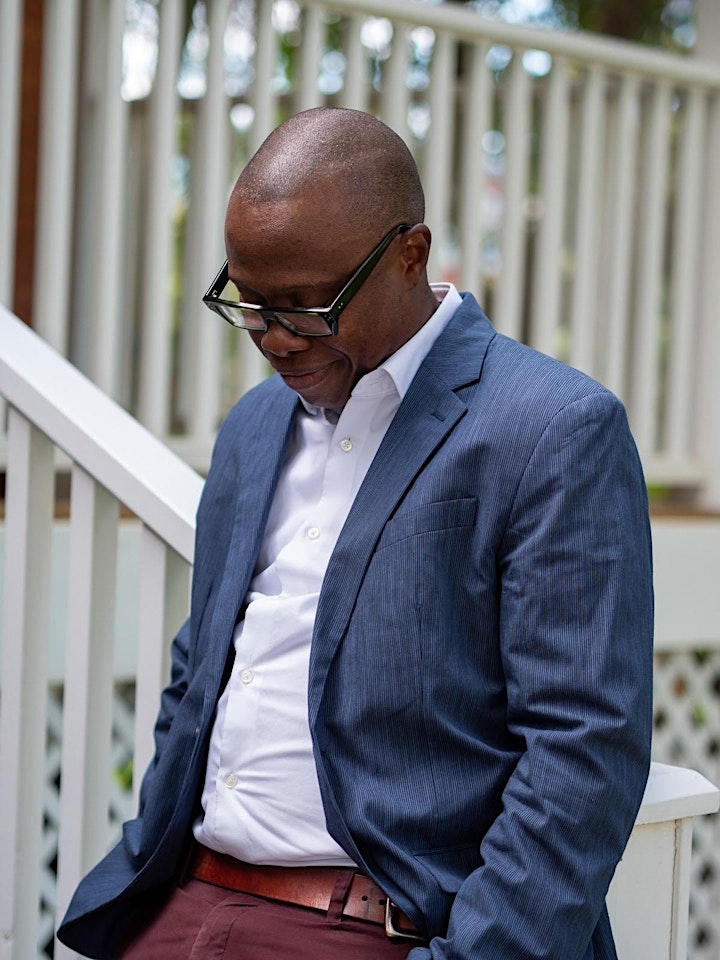 Featured Speaker: Dr. Michael Marshall
The "Cultural Throwdown" will be shown after the speeches as a conclusion to our event. It will showcase multipe diverse musical performances that you aren't going to want to miss out on! Acess to this extra is given with purchase of an all-inclusive ticket. If you have already purchased a general ticket option, you are still able to upgrade to an all-inclusive which also gives you a replay link so you can enjoy the event anytime, as many times as you would like.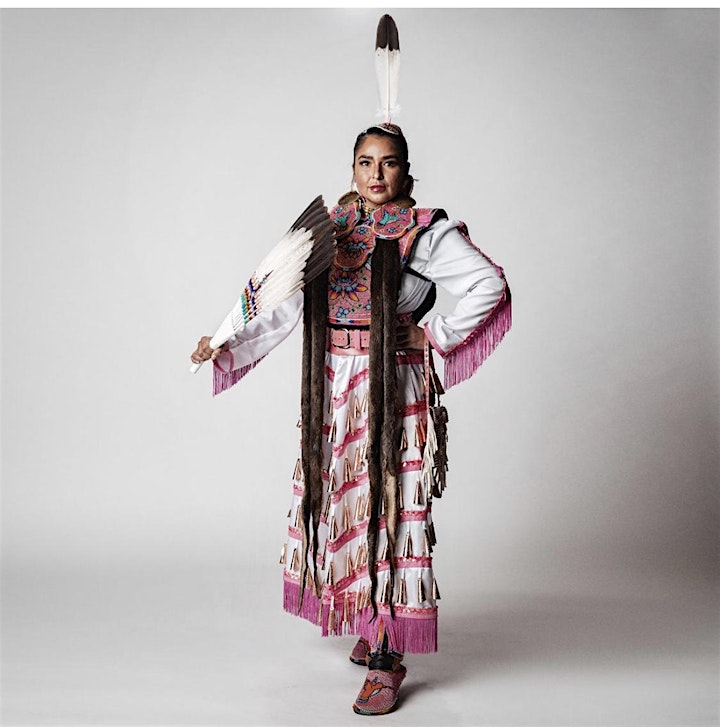 Cultural Throwdown: Dancing Cree
Cara Morin of Dancing Cree will be performing Indigenous dances: Womens Jingle Dress Amd Fancy Shawl. She is representing Dancing Cree, a Cree Group based out of the Treaty 6 Territory established in 2013. Cara Morin is an educator, ambassador and cultural event coordinators dedicated to promoting artistic performances, and events that promote traditions, history, and cultural awareness. She brings an authentic innovative approach to showcasing powwow dance, drumming, singing, workshops and coordinating historical events for all types of audiences national and internationally.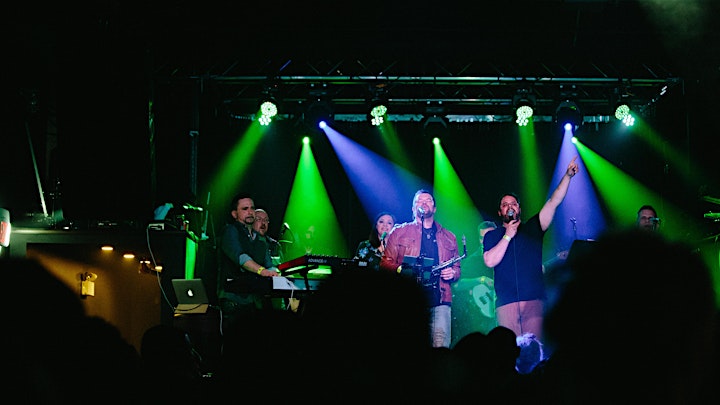 Cultural Throwdown: Maracujah
Maracujah stands with those who believe the world is a better place when all people are treated equally and with compassion and empathy. We unite with those against racial and gender inequality, homophobia, nationalism, oppression, poverty, wealth disparity, and the destruction of our climate and earth.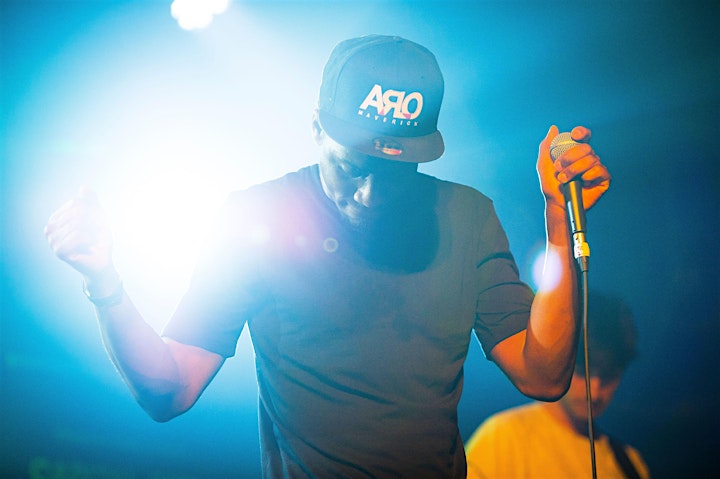 Cultural Throwdown: Arlo Maverick
3X EMA Award Winner Arlo Maverick is a Hip-Hop artist who aims to move his fans physically and emotionally. With his slogan of "Music that's well rounded like Beyonce's hips", Arlo's music is relatable and timely touching on everything from dating with trust issues, coping with suicide, to being undervalued at your 9 to 5.
Sonically, Arlo's music tells a story much like his words. In listening to his music, you can hear how his wit and wordplay marry his musical scores that incorporate genres like Soul and EDM, but are distinctly Hip-Hop. When you consider that Arlo has received airplay in multiple countries (US, Japan), appeared in a variety of publications (Vice, Noisey), and charted on national campus radio charts (CMJ, Earshot) it's clear his proficiency hasn't gone unnoticed.
Stepping away from hip-hop's tradition of just an MC and a DJ, Arlo incorporates this hip-hop staple with his live band, Rich Echo. Arlo's live show, which he describes as a symbiotic exchange, has opened doors for him to headline festivals (North Country Fair, Sasquatch Gathering), open for hip-hop icons (Classified, Shad) and travel overseas (UK, South Korea).
Arlo is currently releasing singles to build interest for a full-length album.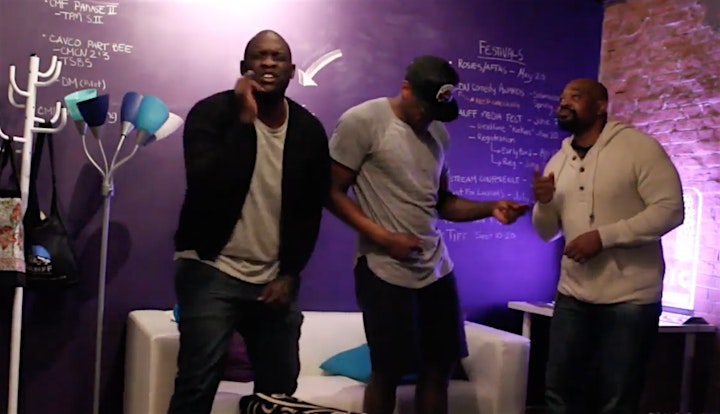 Cultural Throwdown: Blackout
The trio of Timothy Noel, Abiye Idikio and Jesse Lipscombe have been singing together for many years on several different stages. The was group formed at a karaoke night and have gone on to win several singing competitions over the years. Blackout continues to collaborate and create whenever the opportunity to do so showcases itself.
Cultural Throw Down Promo!
Date and Time
Location
Refund Policy
Contact the organizer to request a refund.
Eventbrite's fee is nonrefundable.