Description
Become a certified Makey Makey Educator!
The Makey Makey Invention Literacy Workshop for Educators is a fun hands-on learning experience where you'll learn how to teach Invention Literacy, Making, and Design Thinking using the award winning Makey Makey invention kit. We'll explore how to teach circuits and conductivity using Makey Makeys and then put our skills to use designing your own inventions! Participants learn best practices and gain access to a multimedia training website that can be used later when working with your students or training others.
This workshop will explore the world of inventing, design thinking and making using the Makey Makey in a fun, hands-on way. All participants who complete this 5 hour workshop will walk away with a free Makey Makey ($70 value) and certificate of completion!
To make the most of this workshop, please bring a computer you are already comfortable with using. Windows, Chromebook, and Mac devices work well.
---
Meet Your Instructor: Derek Tangredi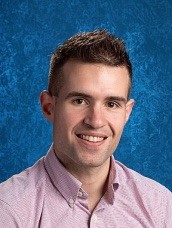 Derek Tangredi
Derek is a teacher with an engineering background at the Thames Valley District School Board in London, Ontario. He is committed to progressive education through student centered actions.He is the founder of Hacked Education, a non-profit initiative that gives students access to technology and equipment ordinarily unavailable to them at home or at school. Derek is a speaker and has presented on several subjects at EdCamp Global, Global Maker Day, BIT, Connect, STEAM, iCON, FCL: Ignite Talks, Google Summits and more. He speaks on the subjects of edtech, coding in classrooms, STEM, and robotics. Derek's goal is to engage and empower students about their passions through coding, making, and inquiry, and to extend learning beyond the classroom.