Description
Image and Impact: Making a Great Impression!
Do you have interviews lined up or are you planning to start-up your own business and meet prospective clients or business partners? Do you require advice on how to present yourself?  This session welcomes Sales & Marketing Professional Dee Becker, who in a career spanning more than three decades, has developed successful business relationships with key UK accounts including Liz Earle, John Lewis, Boots and QVC in addition to providing image coaching for colleagues, and now business clients, on how to present themselves professionally to maximise their potential.
Delivered by Dee, this session will get you thinking about impression management when preparing for interviews, important meetings and marketing yourself in general; from exploring why image matters, to what to wear to make a great first impression, through to the impact of body language.
Biography of Presenter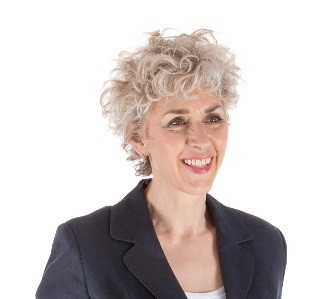 Dee has a wealth of experience as a retail buyer, manager and director for more than three decades and is well known for her energetic and engaging presentations on how you can maximise your potential by raising the impact of your communications, project a unified and professional image and make a great and lasting impression. A specialist in communication and presentation, Dee uses her business expertise in Sales and Marketing together with her certified image consultancy training, to offer insightful coaching and mentoring, with personal hands-on help and support, to private clients and companies as well as schools and colleges, to achieve measurable results. Through her career Dee has worked for and with some of the most influential UK companies along with some truly inspirational people; Boots, Marks & Spencer and The Body Shop and latterly Liz Earle, QVC and John Lewis. She has achieved considerable success coaching individuals, building teams and developing successful business relationships with these key accounts. Dee passionately believes that adding value to your professional image can help create a competitive edge and improve your fortunes.