Making Change Stick - "The Human and Organizational Dimensions of Successfu...
Description
ACMP Toronto invites you to Making Change Stick – The Human and Organizational Dimensions of Successful Digital Transformation" with Usama El Saman, Organization Effectiveness & Toronto Geo Lead, Hitachi Consulting.
Date: Thursday November 15th
Location: 100 King St. West -- First Canadian Place Art Gallery (Main Level)
Registration, snacks and networking at 5:30pm followed by the presentation from 6:00pm-7:30pm.
Sponsored by

ACMP Toronto is pleased to have Hitachi Consulting as a sponsor of this event.
Presentation Description
"Digital transformation is most often seen as an information technology initiative, as the technology is the most significant investment. But, in many respects, the technology is the straightforward piece. Arguably the more challenging aspects are the human and organizational dimensions of the change that can stall or derail benefits.
Hitachi Consulting helps organizations realize success with the personal and organizational dimensions of transformational change, in their work, a number of words keep surfacing—words like flexible, agile, diverse, responsive and collaborative. For digital transformation to succeed in the long term, it's those kinds of adaptive qualities that companies need to create for their people, culture, organization, leaders and teams.
In this session, Hitachi Consulting will outline a number of important working practices that can enable organizations to more effectively manage the human and organizational dimensions of digital transformation."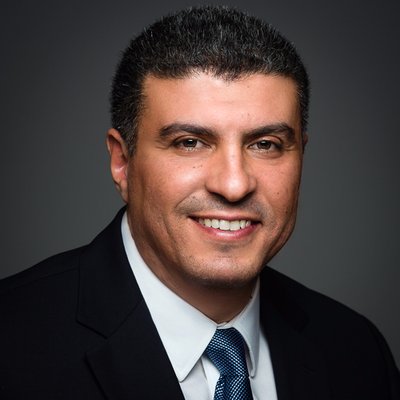 Usama El Saman
Usama is Hitachi's Organization Effectiveness & Toronto Geo Lead. He has implemented Organizational Change programs in Canada, USA, Europe, Middle East and Africa. Usama holds a M.Sc. in Positive Organization Development and Change from Case Western Reserve University, and is an Organizational Change Management Ph.D. candidate at Ashridge Business School. He has delivered Organization Change and Culture Transformation projects in a variety of industries including Telecommunication, Information Technology, Oil and Gas, Public Sector, Education and Government.