Making Connections 101 + Diving into Digital Tools & Productivity Hacks
Description
MORNING SESSION: Making Connections 101
During the morning session, we will identify the biggest pain­points around making business connections and how to get individuals to take you seriously in regards to what you are working on. Often times, entrepreneurs believe that networking is important, IT IS!
In order to most effectively network, you first must understand how to get individuals to take you seriously and connect with them beyond simply getting a business card.
In addition, one of the most critical skill sets which all new grads and entrepreneurs require is the ability to not only make a connection in­person but also online.
Objective:
How to maximize all networking opportunities.

How to invest in the "emotional/relationship bank account".

How to and best practices around connecting online. (E.g. Via LinkedIn and Twitter)

How to avoid the awkward moments when attending an event/workshop/networking session.

How to avoid "burning bridges" when it comes to your business relationships.
---
Lunch will be provided
---
AFTERNOON SESSION: Diving into Digital Tools & Productivity Hacks
Can't keep up with the newest apps and tools? Feel like you're falling behind the curve?
Well, let us introduce you to some of the most practical and efficient productivity tools for your everyday life. Learn how to leverage new technologies and to increase your productivity and help streamline your life and business.
We understand that there's always a new app to keep up within the session, we will explain essential tips and tricks on how to easily take advantage of these resources.
---
Presenter: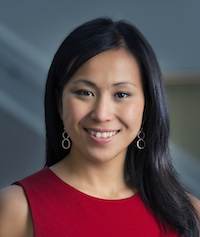 Sally is the founder of "The Triple Effect", an innovation consulting firm focused on developing best practices in corporate innovation, entrepreneurial development and technology coaching (DigiLearn). Through her work, she has developed several entrepreneurial centres and programs across the region, her clients are organizations who struggle to think outside the box with new products or services, she uses her tickle trunk of tools and frameworks to run design sprints, prototyping sessions and much more.
Sally recently was chosen to represent Canada at the G20 Young Entrepreneurs Summit 2017 in Berlin and joined the Canada C3 Expedition on Leg 10 across the North West Passage. She is also actively with Techstars Startup Weekend Facilitator, Board Member of Community Foundations of Canada, Co-Lead of Canada Learning Code and the Royal Canadian Air Cadet Program.