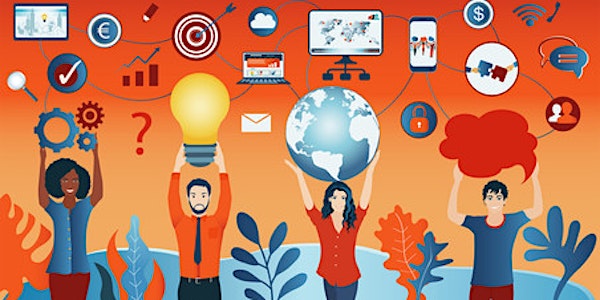 Making Life Better Together: An Eight Week Online Workshop
Making Life Better Together: An Eight Week Workshop for Personal Growth & Community Change.
Refund Policy
Contact the organizer to request a refund.
Eventbrite's fee is nonrefundable.
About this event
Are you sensing the potential to create something new within yourself? Are you longing to work with others in our community for the better of all? Are you not quite sure how to move forward and make it happen?
Join us for eight in-depth weekly Zoom sessions to turn this time of profound change and turbulence into new possibilities.
Despite the hardships of COVID-19, some people have begun to make positive changes in their lives. Others are contributing to our community in new ways.
If you've been wanting to create something special in Trent Hills and beyond, perhaps related to making our rural lives more vibrant and sustainable, this is a great moment to align with that potential.
It could be anything from starting a new business to being more connected and building community. Perhaps your idea is not clear just yet. But you know you want to act.
This workshop series, with two trained facilitators and other participants like you from our community, will help you develop clarity, focus, and connect with others feeling called to creativity and innovation.
How do I know the workshop series is for me?
1. You live in or near Trent Hills or Northumberland County or you are planning to move here.
2. You see the potential to create something new within yourself, and together with others in the community, but you are not quite sure how to move forward, make it happen, or where to begin.
3. You have skills, life experience, and energy to share.
What results can I expect?
1. You will imagine future opportunities where you can contribute to a more sustainable way of life.
2. You will have more clarity of vision, and start developing action steps to move your ideas forward.
3. You will feel part of a community of people on a similar path who also want to share their gifts and make a difference.
4. You will reawaken your intuition, deepen self-empowerment skills and connect with your creative potential.
Eight Weekly Workshops from October 22nd to December 10th (16 hours)
The workshop is organized into eight 2-hour live zoom webinar sessions from Thursday October 22nd to December 10th from 6:30-8:30 pm. Including: Presentations of core concepts, facilitated group conversations, visioning exercises as well as small group breakout sessions. To enrich your learning experience, up to 30 minutes of online reading and preparation for each workshop is suggested.
Session 1 & 2: Befriending Uncertainty and Visioning Resilient and Thriving Community
We will examine the influence of COVID19, both the challenges and opportunities in Trent Hills and area.
We will develop a shared understanding about what thriving and generative communities can look like.
You will develop a clearer vision of your ideal life situation and what you want to create.
Session 3 & 4: Seeing Future Opportunities.
Together we will spark our co-creative capacities and pathways to personal growth and success.
We will explore limiting beliefs and how to remove obstacles.
We will connect with an empowered story of possibility and cultivate the inner resources that initiate positive change.
Session 5 & 6: Charting Your Course.
You will develop action planning steps and/or business planning steps for your vision.
We will begin the implementation stages such as identifying needed skills and resources.
Together we will find potential collaborators and build networks for mutual support.
Session 7 & 8: Moving Forward Together.
These topics, exercises and guest presentations will be customized to the needs and objectives of the participants.
Cost: $225. If you find the cost a barrier to participation. Please let us know.
Contact heidi@act-consulting.ca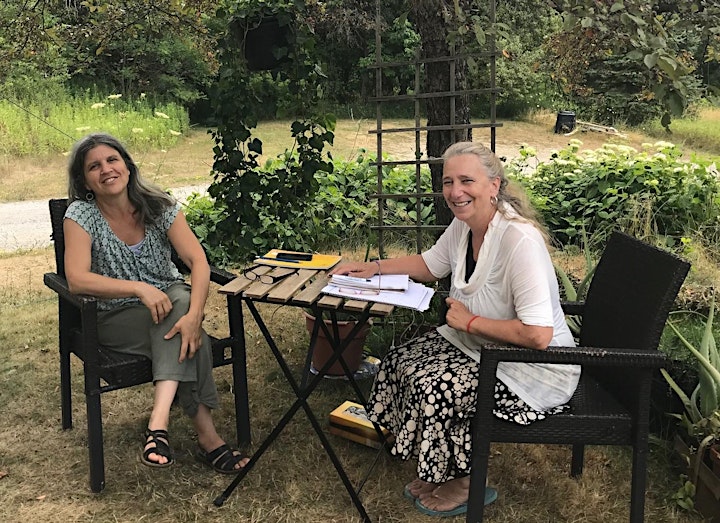 Your Facilitators
Heidi Schaeffer
Heidi moved to a reforested farm north of Campbellford in 1997 with her partner, Russ Christianson, and 2 young children. She holds a master's degree in Transformative Adult Learning with a focus on designing and facilitating participatory learning and collaboration processes. Heidi is a founder (2005) and current director of Artworth (the Trent Hills Arts and Nature Camp). She is deeply committed to equity, inclusion and building community capacity to advance thriving and environmentally sustainable living. From 2010 to 2018, Heidi was the knowledge and learning lead for the Ontario Alliance for Healthier Communities. In 2019, Heidi launched her consulting firm, Advancing Change Together (ACT). ACT facilitates multi-partner collaboration, adaptive strategy, collective impact, participatory planning, monitoring and evaluation of projects, programs and partnerships aimed at improving health and wellbeing systems.
Sasha Padron
Sasha Padron moved to the Trent Hills area in 2013 with her husband and two sons. She is a certified yoga instructor, a prenatal yoga teacher trainer, a doula, mentor, and founder of The Centre for Growing Families, a private organization offering support services and educational programs for expectant and new families. Sasha has been leading wellness retreats for over a decade and is currently completing training in Transformational Facilitation. She is also the founder of a Doula Mentorship Program called Awakening the Village. Her passion is exploring what it means to bear witness to the birthing of a new humanity. Her focus is on participating in the co-creation of a world in which we are aligned with our highest selves, in which we are shifting into an era that thrives on connection, sovereignty, and a love and deep respect for our planet.