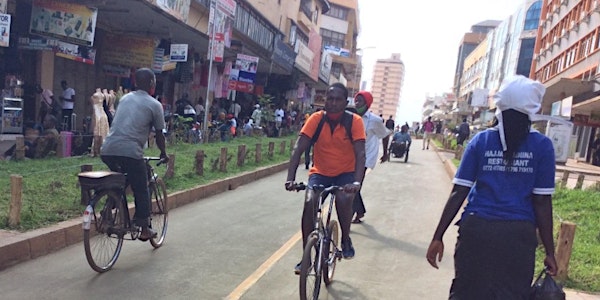 Making Space: Global perspectives on pandemic mobility
Making Space: Global perspectives on pandemic mobility
About this event
Join Share the Road and The Centre for Active Transportation for the fifth in a series of webinars about rebalancing streets to make them safer for walking and cycling. Participants in this live webinar will hear how communities around the world are making changes to their transportation networks in response to the COVID-19 pandemic and how Dutch expertise has informed and supported these changes.
The webinar will feature presentations by:
- Lior Steinberg, an urban planner and co-founder of Humankind, a multidisciplinary collective accelerating the transition towards urban happiness for all. Lior will discuss interventions and long-term strategies in Tel Aviv where 11 streets have been opened to people, as well as vacation streets and parklets in Rotterdam.
- Lennart Nout, a transport planner and urban designer at Mobycon with experience in The Netherlands and New Zealand. Lennart will be presenting highlights of Mobycon's "Making Safe Space for Cycling in 10 Days", a guide to temporary bike lanes in Berlin.
- Amanda Ngabirano, a professional and passionate urban planner who is "crazy about spatial order, urban mobility and social justice." Amanda is a lecturer in Urban & Regional Planning at Makerere University and Chairperson of Uganda's National Physical Planning Board. Amanda will share the experience of Kampala City where only walking and cycling, no cars, are allowed in the central core during the Covid-19 lockdown.
This webinar is presented with generous support from the Consulate General of the Kingdom of the Netherlands in Toronto in partnership with the Dutch Cycling Embassy.