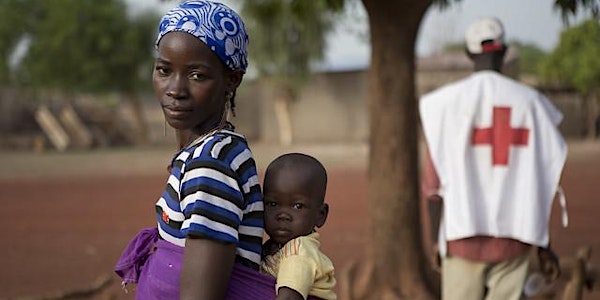 Making the Invisible Visible: Advancing Women's Health Leadership in Humani...
Location
Women Deliver Conference
Room 118, Vancouver Convention Centre
Vancouver, BC
Canada
Description
Hear from a diverse group of humanitarian actors, from the field, to senior leadership at headquarters, and everyone in between, about the successes, challenges, and next steps for inclusive humanitarian response. The Red Cross Red Crescent Movement and our partners play an important role in supporting women and girls before, during and after a humanitarian crises, and to reach the most vulnerable so that no one is left behind.

Be a part of the conversation and join us for a dynamic and candid discussion about empowering local women's leadership, accessing health services, and overcoming barriers in humanitarian contexts.
#RedcrossWD
Speakers (subject to changes)
Ms. Sara Fowler, CEO of Mount St. Mary Hospital and Member of the IFRC Governing Board

A leader in governance, healthcare environments, program planning and development, and project management, Ms. Fowler speaks to the facilitators and barriers to women leadership in the Canadian and Humanitarian Settings


Ms. Juliane Boucquiaux, ICRC Regional Midwife

Only regional mid-wife for ICRC and provides support to ICRC field delegations in Mali, Niger, Cameroon, DRC, CAR, Somalia, South Sudan, and Nigeria.


Melvine Obollah, Volunteer, Kenyan RC

A Sexual Reproductive Health and Rights (SRHR) advocate-championing for the rights of adolescent girls and young women, sexual minorities: LBQ AND ITGNC persons on access to quality health care, and access to amenities. Winner of the IFRC International Women's day competition: https://future-rcrc.com/women-inspire-and-innovate/
Ms. Margarita Arias, Head of Strategic Alliances, Colombian RC

Leads the cooperation, project management and fundraising strategies for the Colombian RC which provides support to more than 1.1 million people that have been using Colombia as a transit zone, temporary shelter, or a supply point, including migrants and Colombian communities returning home.


Dr. Hozan Sindi, Medical doctor, Iraq

A medical intern who worked in the West Erbil Emergency Hospital, which took in a flood of patients during the battle for Mosul city. Featured in the ICRC/National Geographic collaboration "A Woman's War" https://www.nationalgeographic.com/culture/2018/10/women-war-conflict-nigeria-peru-iraq-philippines-international-day-of-girl/
Dr. Mina Mojtahedi, ICRC/ IFRC Disability Inclusion Advisor, Paralympian and President of the Finnish Paralympic Committee

A leader in promoting inclusion of persons with disabilities in humanitarian contexts, both in diversity of the humanitarian workforce as well as in ensuring access of persons with disabilities to humanitarian services


Ms. Sarah Burke, Acting Director - Violence and Abuse Prevention, Canadian RC



Oversees the National Desk for Abuse and Violence Prevention along with Social Emergencies in Canada's north for the Canadian RC. She is also the National Co-Chair for Prevention of Violence Canada under the WHO's Violence Prevention Alliance.




Mr. Guy Day Chief, Indigenous Community Officer, Canadian RC

From the Blood Tribe in Alberta. Guy's involvement with Red Cross began as a youth, in school, where he participated in the Respect Education bullying prevention program. Since then, he's been working to assist people impacted by emergencies, like flooding and wildfires.
* Please note:
Light Snacks will be served and event only open to Women Deliver participants